F-15C Strike Eagle Early Version
By Jose Luis Da Silva Santos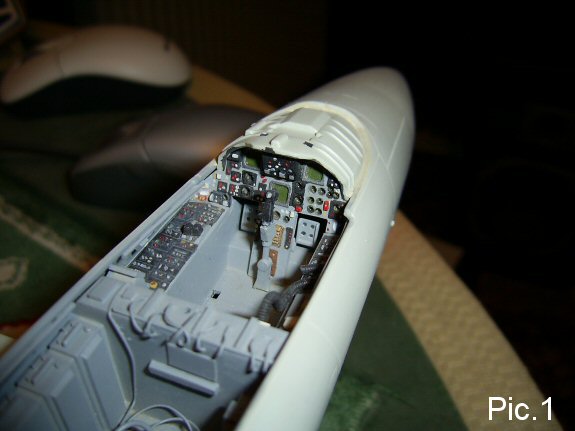 This is an old Revell kit (1985) that I have begun a few years ago and I have put it on the touch to dedicate me in personal resin cast (Sci-Fi studio scale), but my big passion for fighters urges me to finish this model.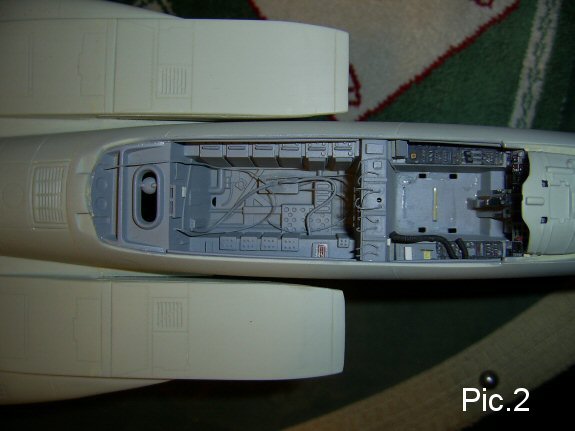 Like any others jet models, I begun with the cockpit (Pic1) that I have improved. Each gauge has been slightly drilled to have more realism. Once paints, and a varnish droplet inside, it's perfect !
The computers screens were painted with gloss dark green. I added switch on main and laterals consoles, added the arrival oxygen pipe make with brass threads (Pic.2), added electric boxes in different places, electric cables in the back part of the cockpit. For the painting, I used many books photos like Squadron Signal, Atlas Editions, and all I have about the Eagle!! Switches were redone with fine paintbrush in white, gray, red, yellow.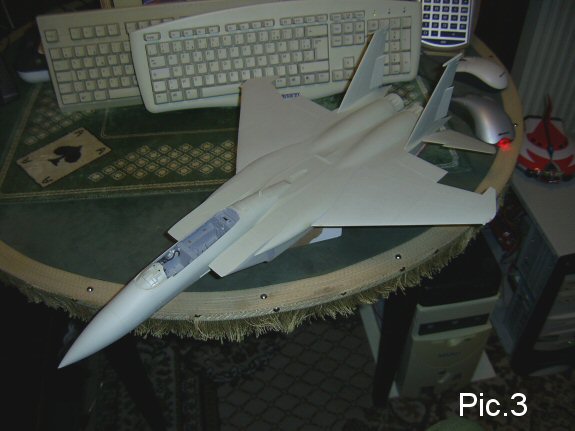 Fuselage has been re-engraved to have better aspect (Pic.3). I have cut many parts like ailerons, flaps, rudder (Pic.3,4).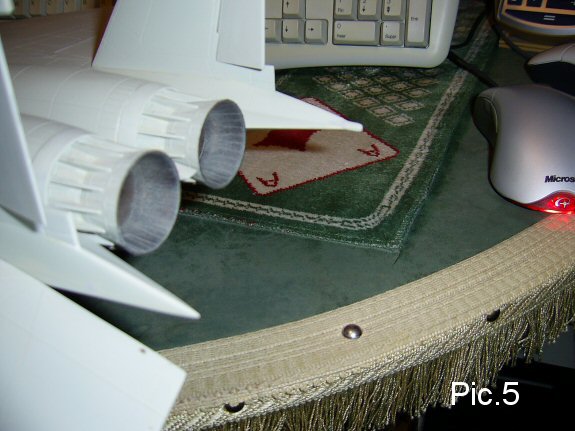 I added the port AN/ALQ-135 antenna on back right side of fuselage (Pic.5) made with plastic round, added few hydraulics pipes made with brass and plastic threads in landing gear sections (Pic.6)
The ejection seat is going to be redone on the F16 part base.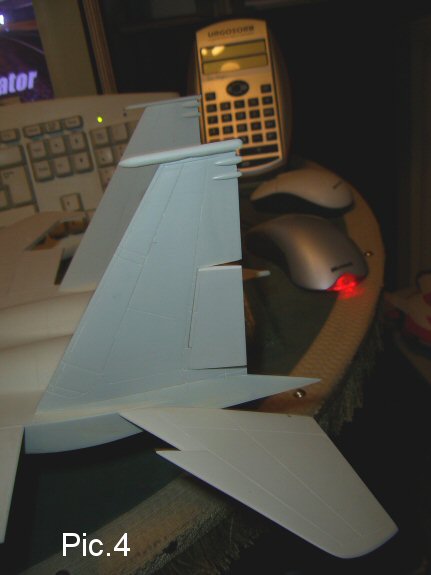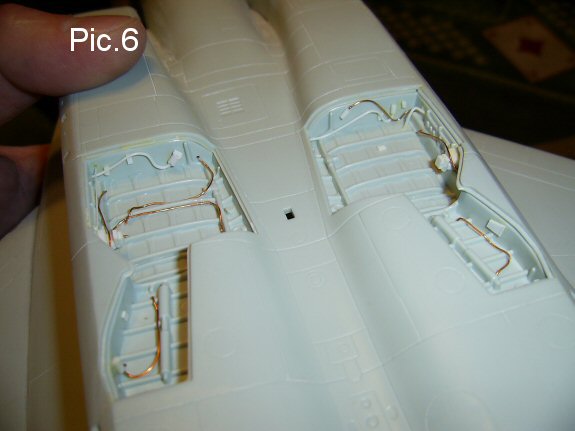 © José Luis Da Silva Santos 2008
This article was published on Wednesday, July 20 2011; Last modified on Saturday, May 14 2016