The Saga of the F2G Corsair #74 Air Racer - Part 5: 74-C.A.F.
By Rodney Williams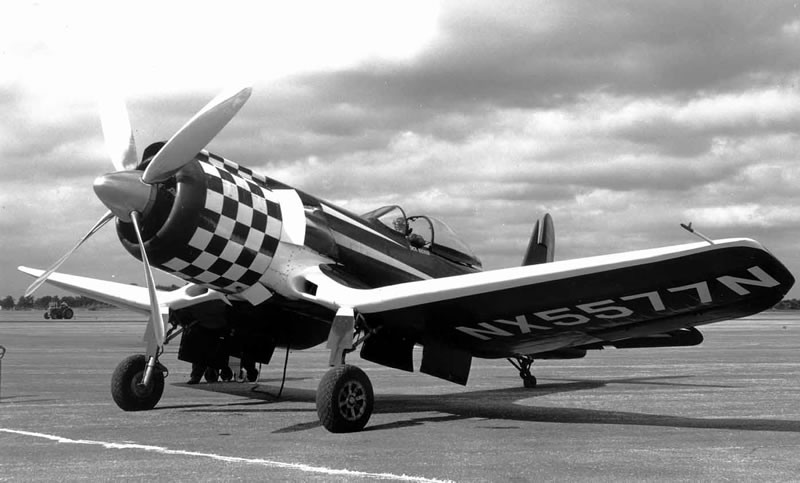 The initials of C.A.F. is an American abbreviation for an organization so named as "COMMEMORATIVE AIR FORCE – ARIZONA WING AVIATION MUSEUM".
My first visit to the CAF-Museum was in November, 2009 as the local IPMS/USA Craig Hewitt Phoenix, Arizona chapter had their annual model contest inside the main hanger.
Besides having an excellent model contest we got to go inside the resident B-17 "Sentimental Journey" free of charge. What a thrill that was!! I had never been inside one of them.
In October of 2011 I heard that Cook Cleland's old racer #74 had finally been restored to "flying" condition and that it will spend the winter inside the CAF hangar there in Mesa, AZ.
I contacted the Craig Hewitt chapter and they confirmed the data. I was off and running to Mesa for the local contest which was being held on November 5, 2011.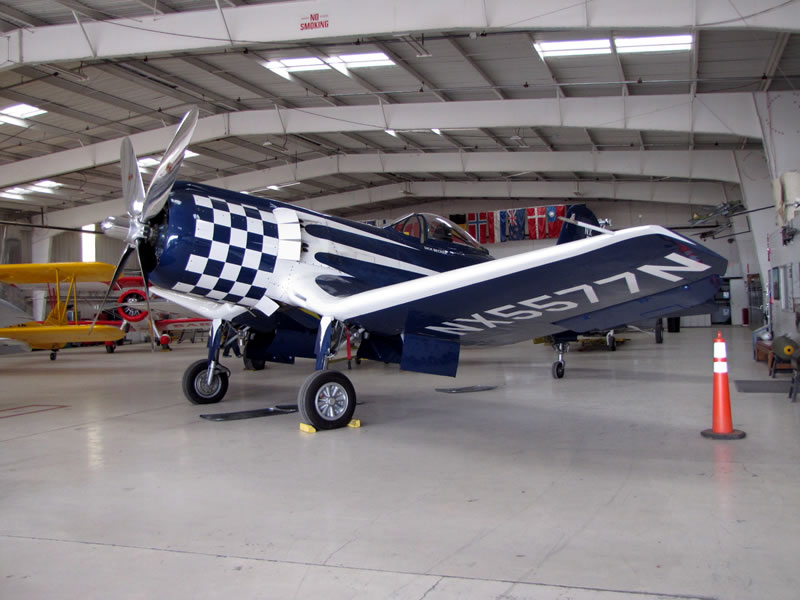 At 80 years old I was lucky to live long enough to see #74 again which looked like it did in 1949, (brand new). A great "BIG" thank you has to go out to Bob Odegaard and his crew for performing an "A-Number One Job" of restoring the racer. My visit to Walter Soplata's home in 1987 certainly brings back sad memories to see the airplane in such bad condition.
It would have been nice to see Ron Eminger, Jim Butler, Cook Cleland, Dick Becker, Walter Soplata and Nick Hauprich live long enough to visit with #74 today.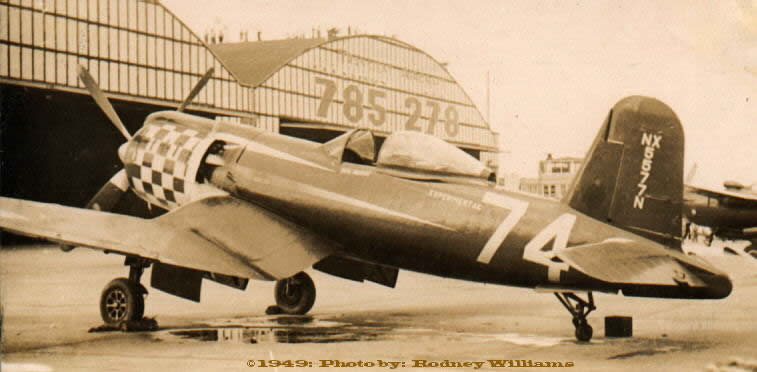 Once again I'm showing my "only" photo that I have kept of #74 at the Cleveland Air Races, including a couple more vintage photos of her in Ohio by other photographers. The rest of the photos of #74 in the hanger are by me.
My hat is off to Brian Lockett, who gave me permission to use the exterior photos of #74 in my story.
The end has come for all of my stories on #74 so I included a couple of shots of my 1:72 scale #74 model. I hope you have enjoyed reading them and looking at the photos.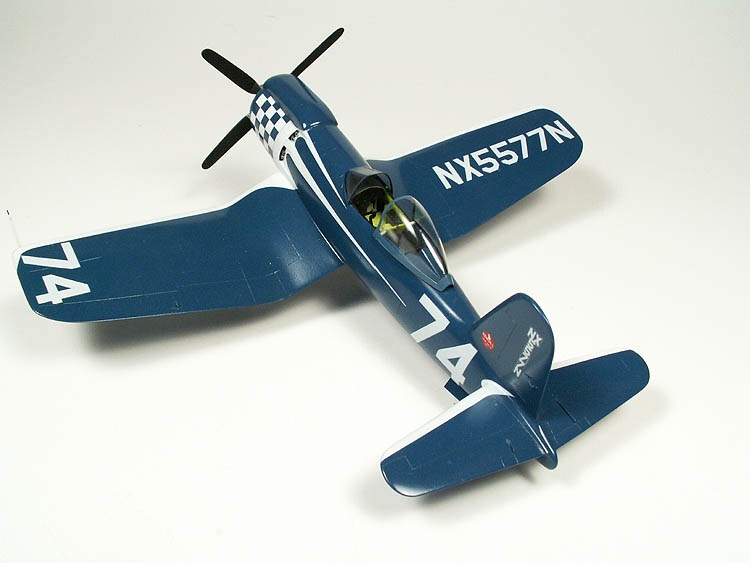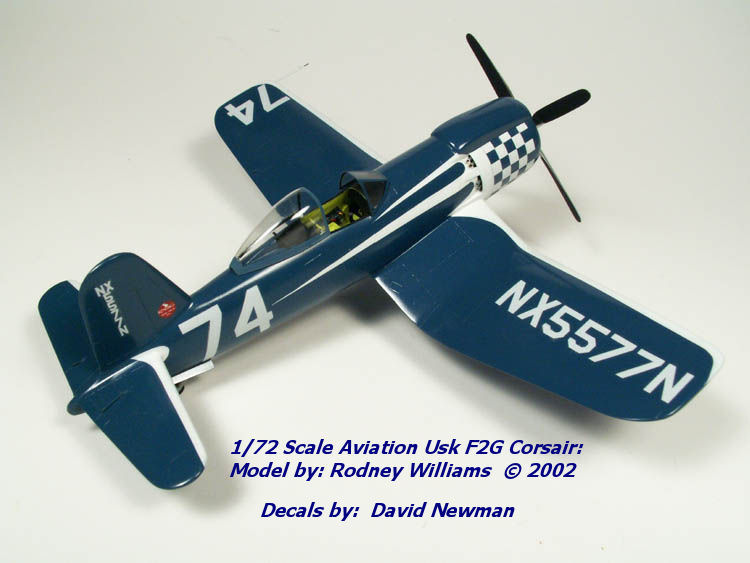 Cheers,
Rodney
Part 1 | Part 2 | Part 3 | Part 4 | Part 5
© 2012 Rodney Williams
This article created on Tuesday, May 15 2012; Last modified on Saturday, September 08 2012