Special Hobby 1/32 Fokker D.II
By Mike Norris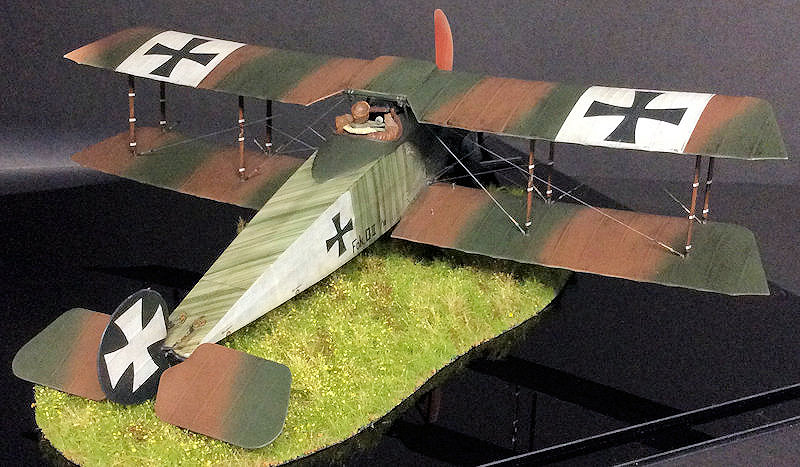 This 'Special Hobby' (Kit No:SH32064) model represents a Fokker D.II, serial number not known, attached to 'Kampfeinsitzer Stafflen' (Kesta) 4b sometime between April 1917 - October 1918 at Royal Bavarian AF, Freiburg.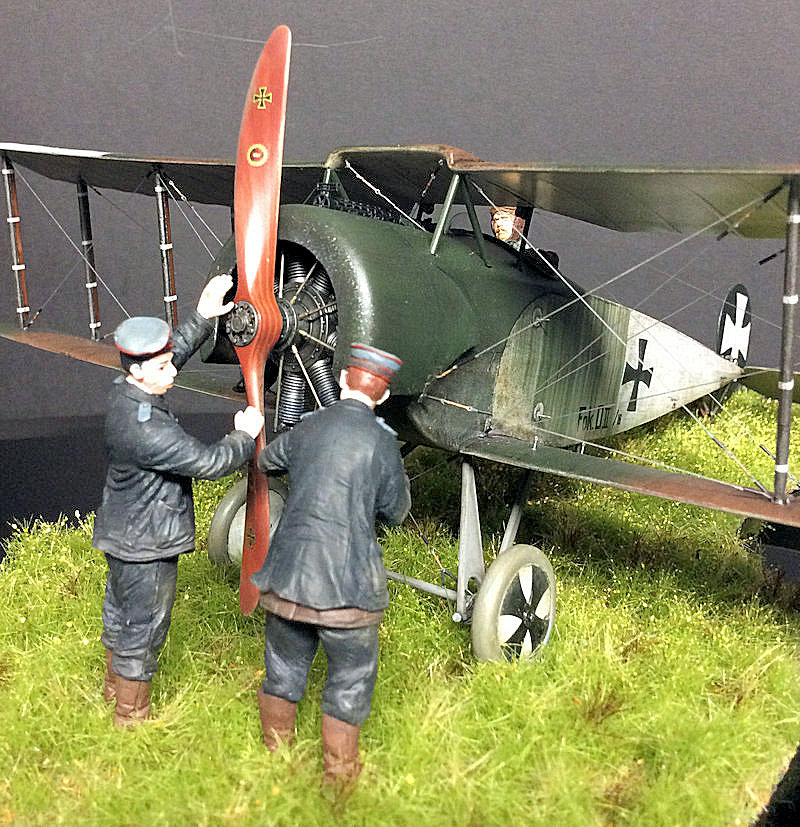 Figures
'Kellerkind Miniature' Germane engine crew (54101).
'Wings Cockpit' figures - seated LSK pilot (LSK 04A).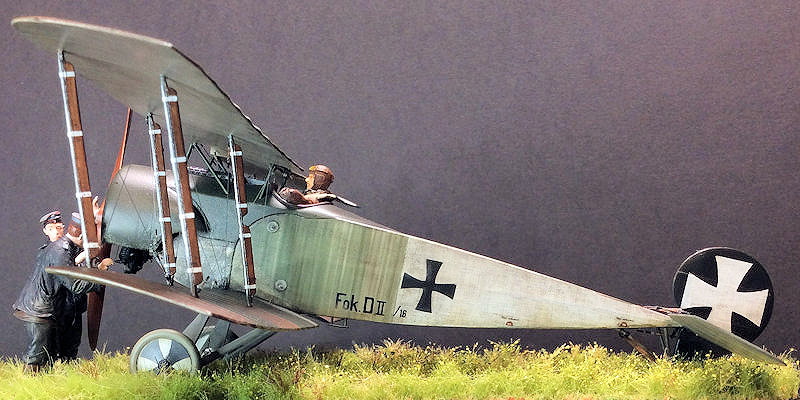 Decals
'Aviattic' WW1 Fokker 'streaked' camouflage (ATT32058).
'Aviattic' Linen Weave effect (ATT32236).
'Airscale' WW1 instrument decals (AS32 WW1).
'Xtradecal' Parallel Stripes (Black XPS1).
'Xtradecal' Parallel Stripes (White XPS2).
Propeller
'ProperPlane' Lang type propeller.
Weapons
'GasPatch' early LMG 'Spandau' 08.
Rigging accessories (as required)
'GasPatch Elite Accessories' Turnbuckles 1/48 scale.
'Albion Alloy's' Micro-tube (Brass or Nickel Silver - various diameters).
'Steelon' mono-filament 0.12 mm diameter.
'Stroft' mono-filament 0.08, 0.12 mm diameter.
'Maxima' Chameleon mono-filament 0.12 mm diameter.
Grass mat
'Polak' Wild Meadow (Variation C - 4703).
Paints
'Tamiya' acrylics.
'Mr. Colour' enamels.
'Alclad' clear coats.
For more on the build, check out my build log in the Works in Progress Forum.
As usual a fully detailed build log, in Adobe PDF format, can be viewed or downloaded from my site.
Many thanks, as always, for your kind comments and encouragement throughout this build.
---
© Mike Norris 2021
This article was published on Thursday, May 13 2021; Last modified on Friday, May 14 2021