Curtiss P-40B "Flying Tigers" - Trumpeter 1/32
By Olivier Barles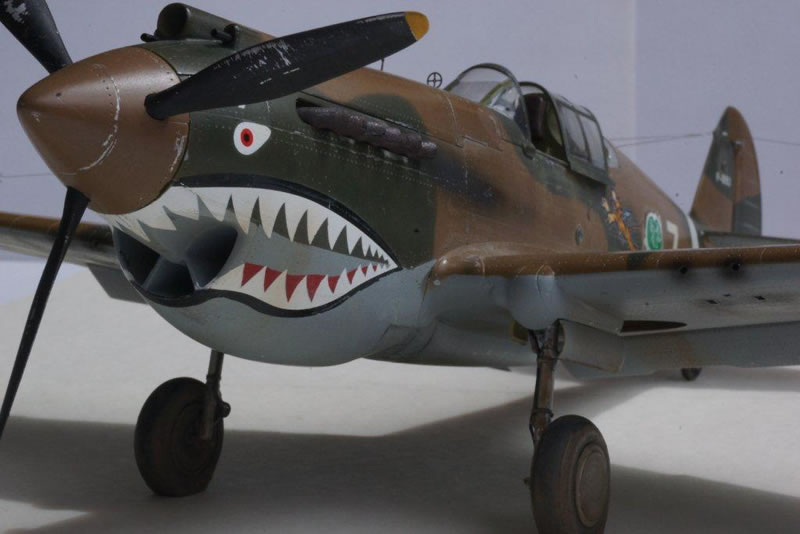 Here I am again with this Trumpeter 1/32 Curtiss P-40B. It definitely belongs to the first bunch of the Trumpeter models with its imperfections but it has the advantage to be the only P-40B available at this scale on the mainstream market.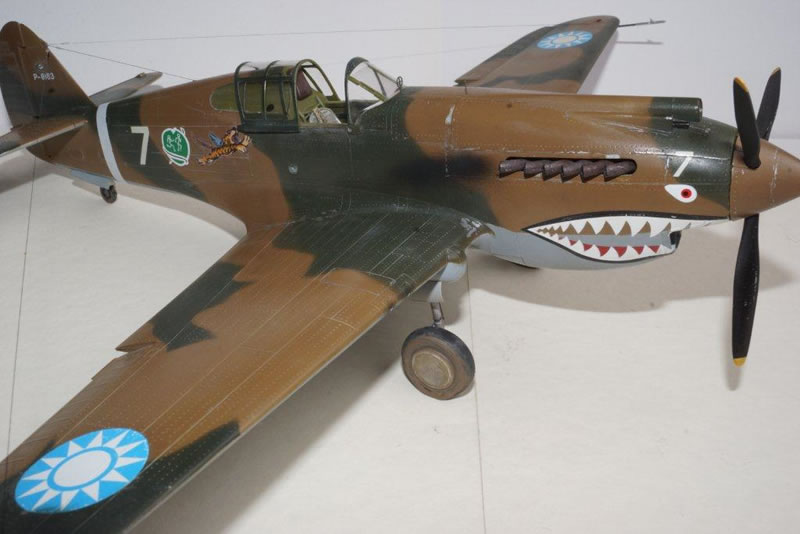 And to me, such a plane had to be built with the AVG markings. Since my childhood, the image of the Flying Tigers represent one of the most fantastic human adventures that took place during WWII... They had it all: machines with such aggressive look and colourful markings, operations taking place in some mysterious and exotic locations and talented pilots "who always won" in air combat!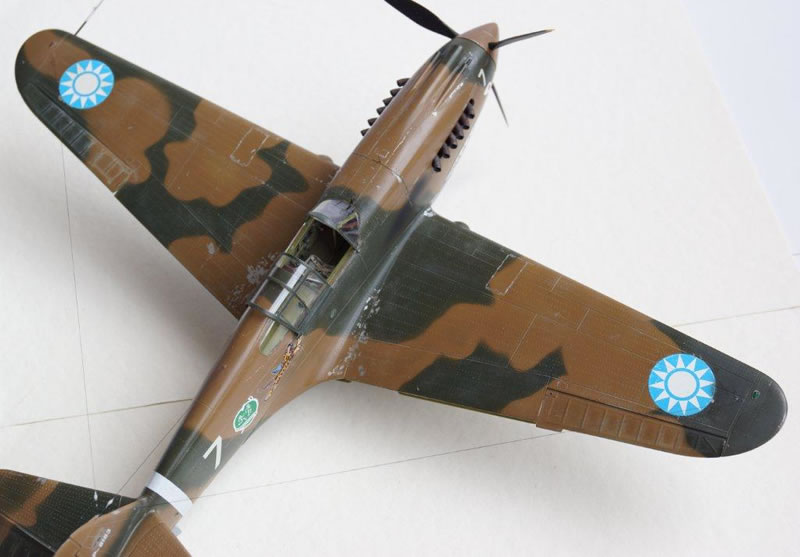 This is more or less an OOB build for which main works consisted in getting rid of ejection marks (that were all over!) and in using putty to fill up some ugly joints.
Then, to go beyond the P-40s decorated with the usual AVG aces markings, I chose to paint my model as "a more anonymous machine" - somehow to pay tribute to all of those guys who were there to do the job, even though most of them did not achieve "the Ace Status".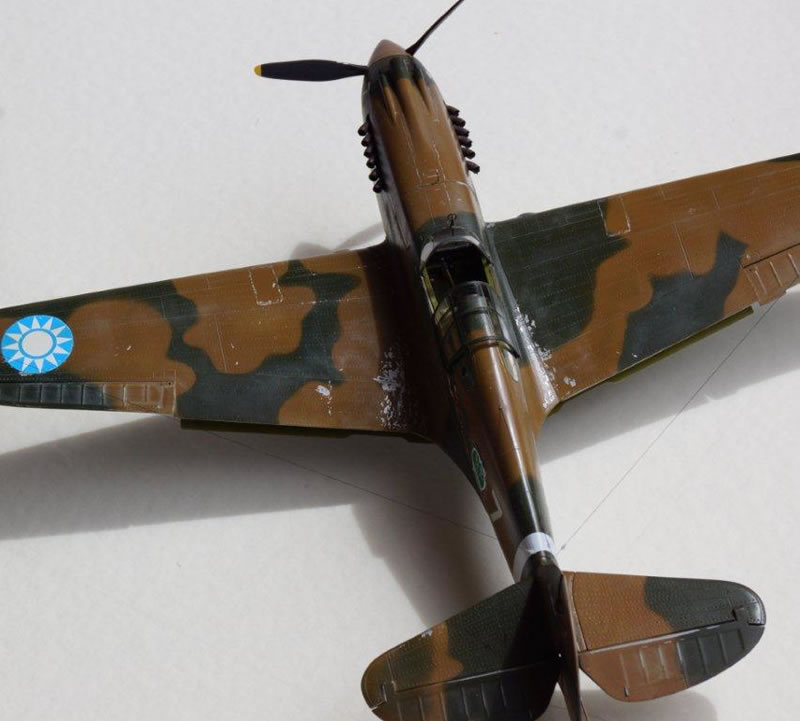 Therefore, the pilot who flew this plane was named Henry Gesselbracht and according to some sources I could find, this is not sure if he could get one kill confirmed...
Thing is the P-40B has and will always have a "damned look", not to say it is even cooler under the Flying Tigers markings! And choosing a plane that was based on a dusty and hot place of rural China made it quite interesting and pleasant to weather - as well as a "good fun" to paint the "Disney's Tiger stickers" on its flanks...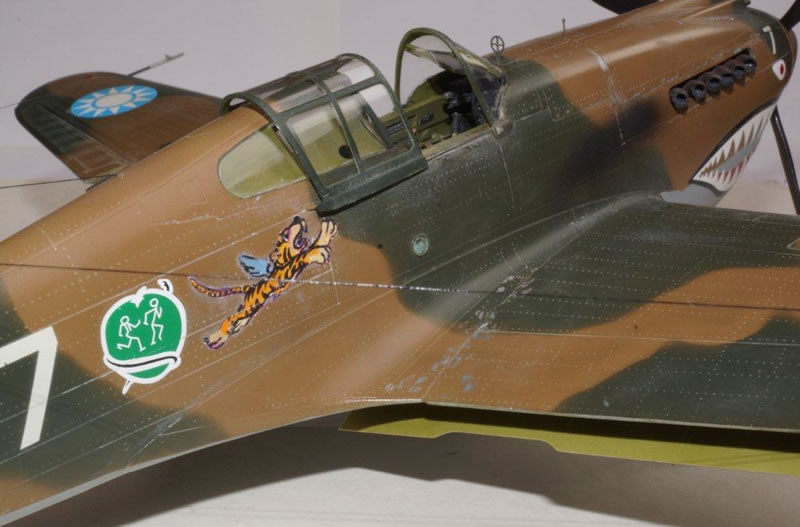 Hope you'll enjoy the pictures.
I should come back soon with other submissions.
---
Merci,
Olivier
© Olivier Barles 2013
This article was published on Friday, February 15 2013; Last modified on Wednesday, May 15 2013