Special Hobby 1/32 Mitsubishi A5M4 Claude
By Ulrich Schütt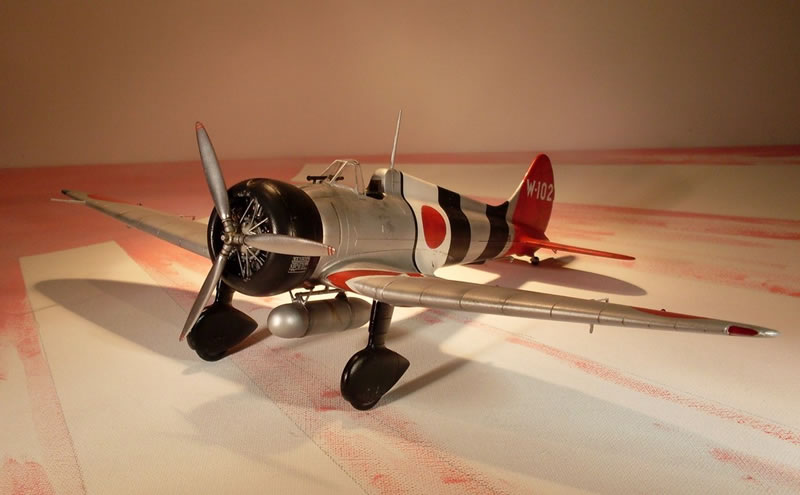 This is my latest build. The Special Hobby , 1:32 scale, A5M4 Claude.
The kit gave me fits sometimes. The instructions were not all to clear, the decalling and painting for the version I've build were wrong. (I found this out after spraying and decalling.) The resin cockpit parts didn't fit well and some were omitted.
The masking tape, even after it making it more low-tack than a piece of toilet-paper, pulled off the paint after removing.
Some PE parts are replaced with scratchbuild Evergreen parts because I was afraid that they wouldn't stick and come of during the build (actuators and "tie-down"- rings, don't know the correct name).
---
© Ulrich Schütt 2013
This article was published on Friday, February 22 2013; Last modified on Tuesday, May 21 2013