The XP-31 Swift In 32nd Scale
By Frank Mitchell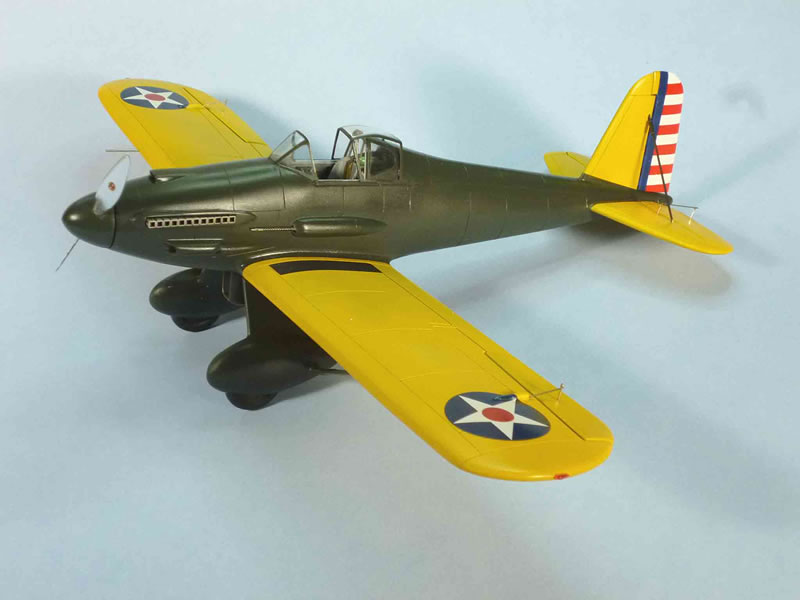 The Aircraft
Seldom, if ever, do I even consider calling an airplane "cute", but this one may be the exception. Unfortunately, that was about all it was, but it did have a "first" and a "last" to its credit: It was the first U.S. pursuit aircraft with an enclosed cockpit and the last to have fixed landing gear and externally braced wings. It may also be one of the best-looking airplanes of its day.
The XP-31 Swift was a small (Span: 36 feet, length 26 ft 3 inches) experimental fighter built by Curtiss in 1930. It was also both overweight and in competition with the Boeing P-26 Peashooter, which was judged to be superior in most categories and was, of course, chosen for production. The XP-31 did not go beyond the single prototype.
It was initially powered by a 700 hp (520 kW) R-1750 Cyclone radial, which was later replaced by a 600 hp (450 kW) Curtiss V-1570 Conqueror V-12 liquid-cooled engine in which form it completed most of its trials. The maximum speed was 208 mph and the armament was a potent set of 2-.30 caliber machine guns, one on each side of the cockpit, although provision was made for a .50 machine gun on the right side. The aircraft was delivered March 1933 and was scrapped in 1935.
The Model
This airplane actually became interesting to me because of an unusually good (and very complete) set of drawings by Chuck Hafner that appeared In Airwars, 1919-1939, many years ago. I had always kept them around but only recently decided to pull them out actually do something with them.
The build generally follows my usual routine, and also as usual, the photos really tell most of the story.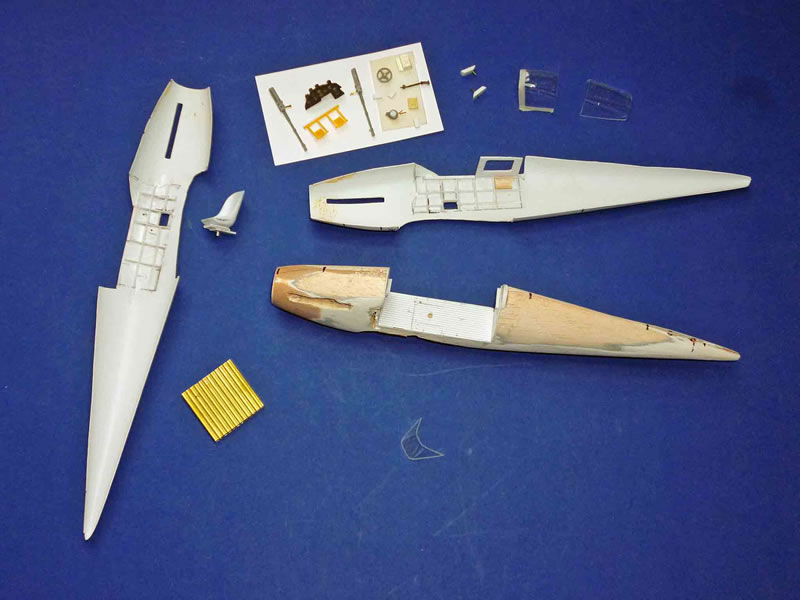 The basic shapes were carved from balsa and vacuum-formed from .030 styrene. A jig was built using a flat piece of ¾-inch plywood. The next step was to cut the slots for the exhausts, since that was very characteristic and if that didn't work, the project would come to a screeching halt. The exhausts themselves were made of lengths of square brass tubing that were superglued together.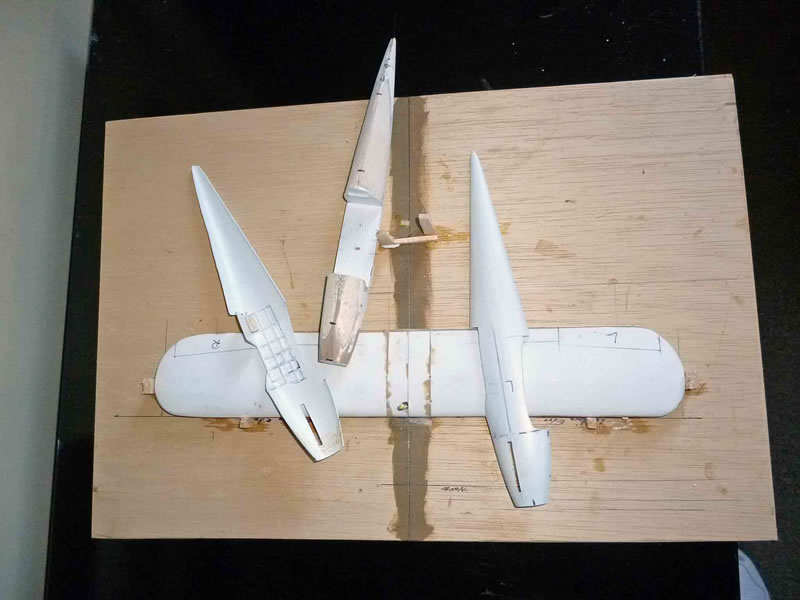 Once that was done, things were pretty much my normal routine (cockpit, wings, tail, various lumps and bumps for the radiators, clear parts, oil coolers, gun covers etc.) until it came to the landing gear. The problem here was that the struts from the wheel pants to the bottom of the wing were to be painted olive drab, but the wing was going to be yellow, which would have called for some pretty weird masking, so I finally came up with the idea of taping everything together then using epoxy and superglue to attach the struts to the pants, but not gluing them to the wing until after paint was complete. Much to my surprise, it worked.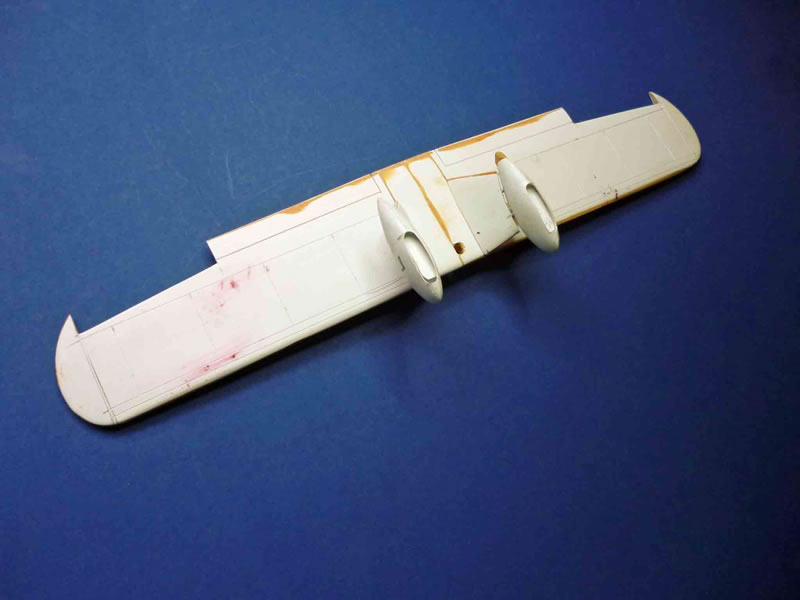 The spinner was turned on my small lathe and the prop blades were stolen form the parts box, and were covered with metal foil.
The guns were brass .30 cal pieces.
The finish was fairly simple; just Tamiya OD and Yellow paint covered with Alclad Clear Gloss. For once, there weren't even many decals.
Overall. A fun build, and a cute model---.
---
© Frank Mitchell 2013
This article was published on Monday, February 25 2013; Last modified on Wednesday, May 22 2013