Mustang Mk III, 249 Sqn RAF, Italy 1944 - Trumpeter 1/32 Kit
By Tony O'Toole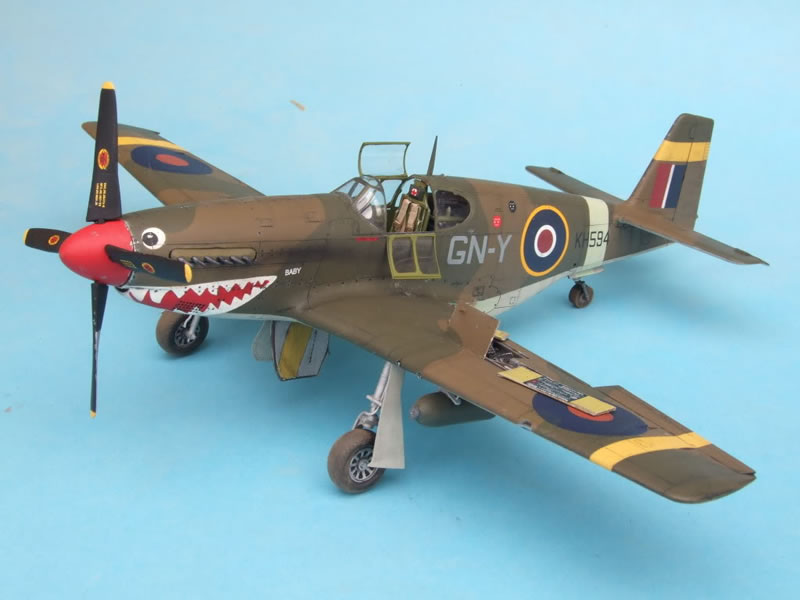 Here is another `biggie' from my collection, this is the Trumpeter 1/32nd scale P-51B/C Mustang Mk III built as an aircraft of 249 Sqn RAF based in Italy during 1944. The model was built using a photograph as reference and a squadron veteran recalled clearly that the aircraft were painted Brown and Green, rather than the usual Grey and Green camouflage. Quite a few RAF, RAAF & SAAF units in Italy preferred this scheme on their aircraft, usually those involved in tactical recce and close air support.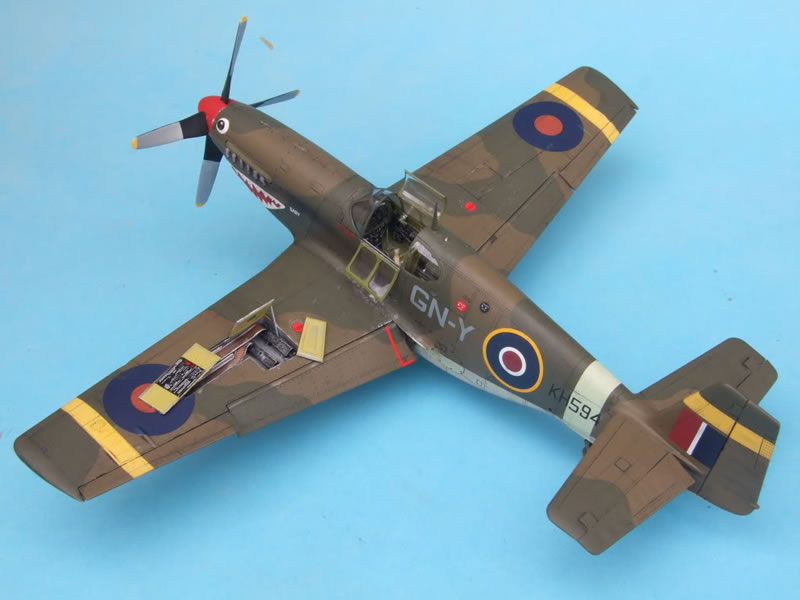 I hand paint all of my models and I don`t own an airbrush.
The model was brush painted as usual, the decals came from the spares box and the sharkmouth was hand painted onto the model after pencilling in the outline first.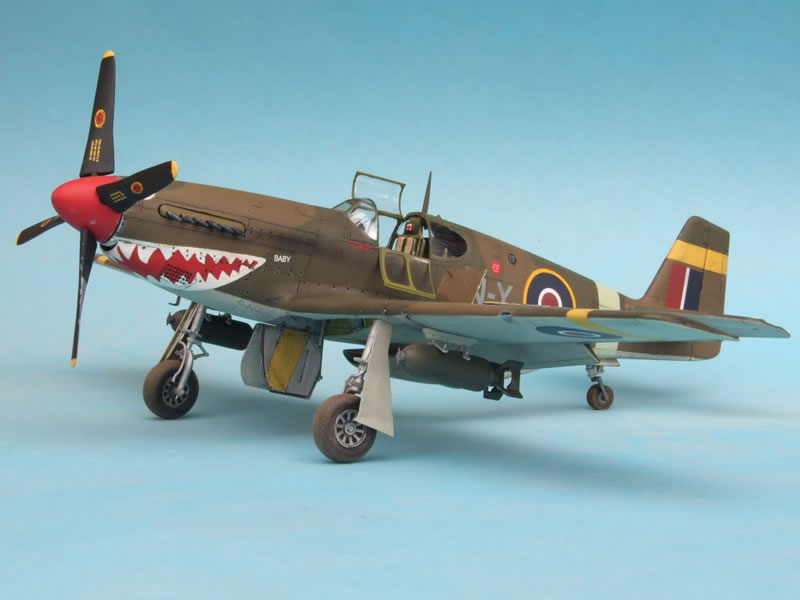 Regarding the origin of the paint on the real aircraft, if it was received in the Dk Earth/Dk Green directly from the US then the colours would have been Du Pont equivalents, but if 249 Sqn had applied the Brown colour over Ocean Grey then it could be RAF Dark Earth or captured Italian paint, which was used quite a lot in the Italian theatre, especially to cover the Mid Stone of the desert scheme on aircraft like the Kittyhawk, Spitfire, Baltimore etc with a Green to better match the local terrain.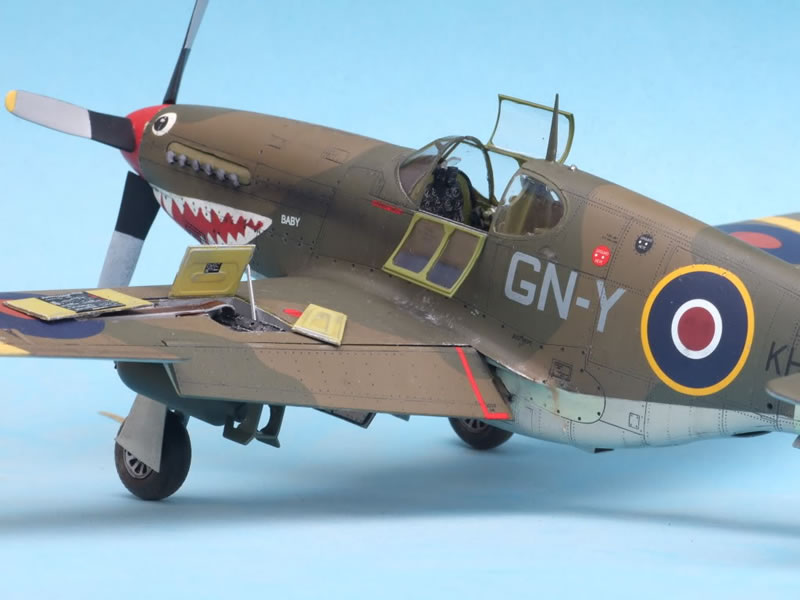 It took me a week to put together while we had the builders in doing some work, in between making cups of tea, then a few more days to paint once I had got my desk back! There were no real problems (apart from the high price!) and it went together well, although I was quite disappointed about the poor exhausts.
It did take quite a bit of filling and sanding but the house was a mess anyway so my little bit of dust only got mixed in with the plaster dust from the walls!!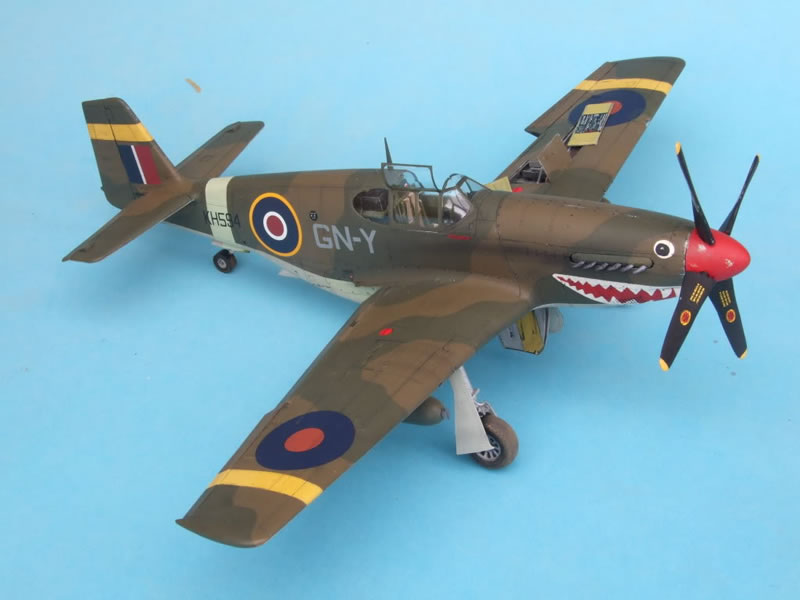 © Tony O'Toole 2013
This article was published on Thursday, March 07 2013; Last modified on Monday, May 20 2013