Trumpeter 1/32 Messerschmitt Me 262A-1a Wk. Nr 501232 "Yellow 5"
By Andy John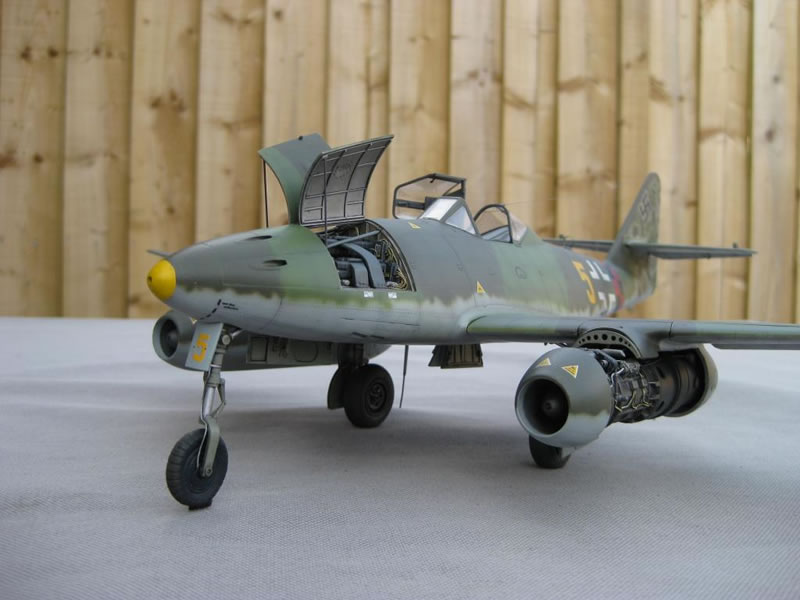 I have been posting my progress on this build in the WIP section, but now its finished. It has taken about 5 weeks to complete (the pros of working shifts!) and was a very enjoyable project.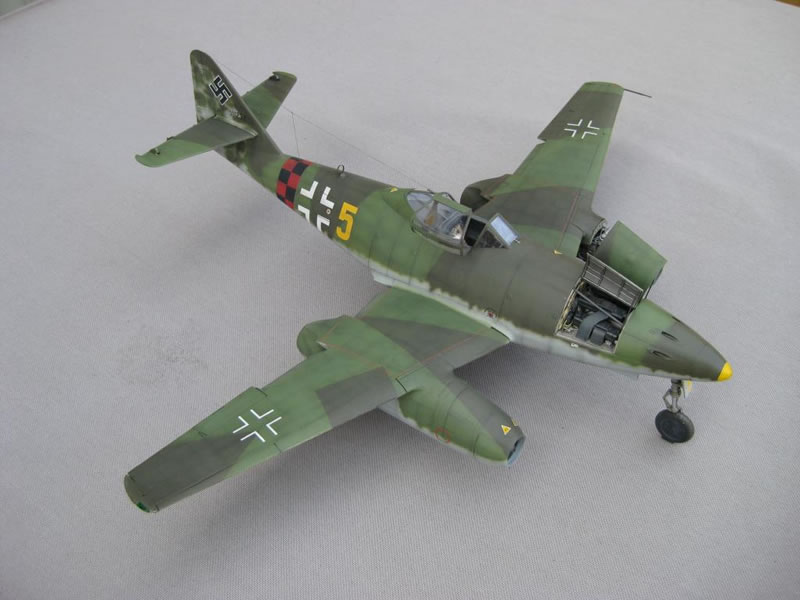 No major hiccups, apart from some of the EagleCal decals decided to break up and the red/black tail band being wrong. I have used EagleCals decals before and found them excellent, so I was a little surprised that I had a few "issues" with this set. The red and black chequered pattern is correct for the port side of the tail, but the wrong way round for the starboard side. It would have meant a large black rectangle on the spine of the tail. I had no option but to ditch the two halves and mask off the design and spray the red/black chequered pattern.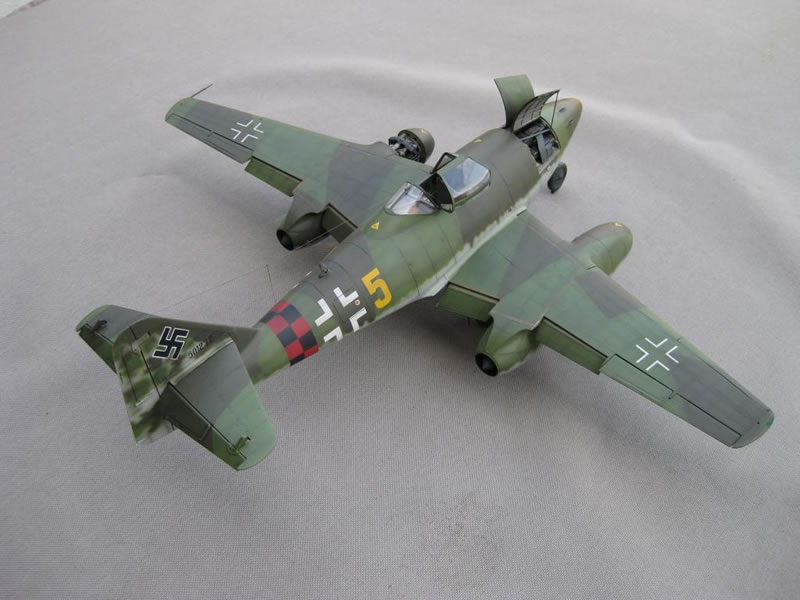 I used the following add-ons for this build:
Aires cockpit set
HGW seat belts (the best)
Mastercasters wheels
Eduard etch and canopy masks
EagleCal decal set #96
As with the majority of my builds, I used Gunze Acrylics and the model was given a final coat of Vallejo Matt varnish.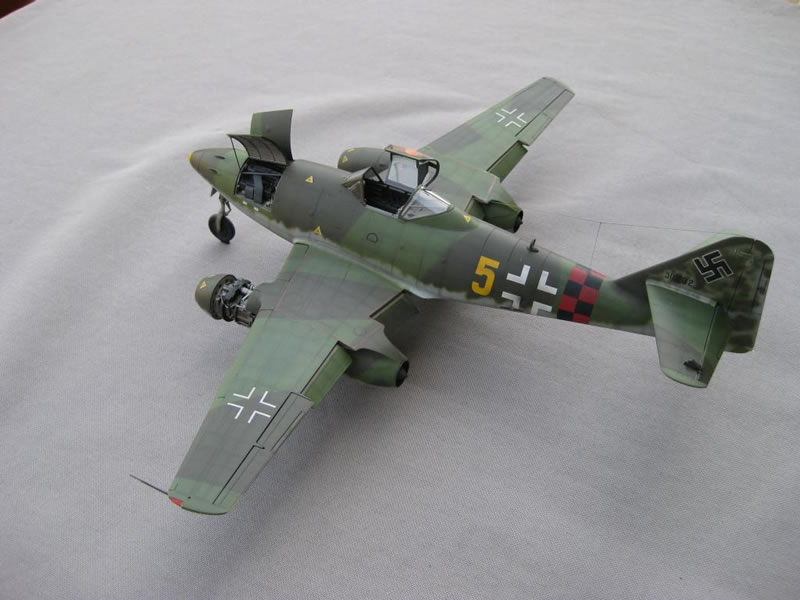 Unfortunately, I completely forgot to add any weight in the nose, so I have ordered some liquid gravity (tiny lead pellets) and will be able to hopefully pour some through either the gun ports or the gun camera port in the nose.
---
© Andy John 2013
This article was published on Tuesday, March 12 2013; Last modified on Friday, March 25 2016