1/32 Fw 190A-4 (backdated Hasegawa A-5)
By Darin Bellis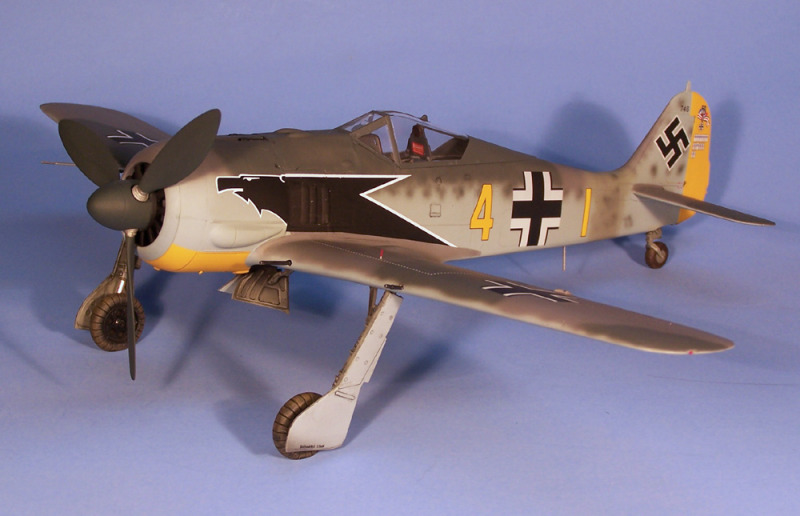 Probably my favorite scheme on my favorite fighter. The 'backdating' consisted of cutting 3/16" from the fuselage halves, gun cowl and main gear well inset. Hasegawa was kind enough to accurately mold the panel line for the A-5 and later extension plug into the fuselage halves and well plug, so the cut wasn't all that difficult. Cutting the gun cover on top of the fuselage was a bit more challenging, but it worked out OK.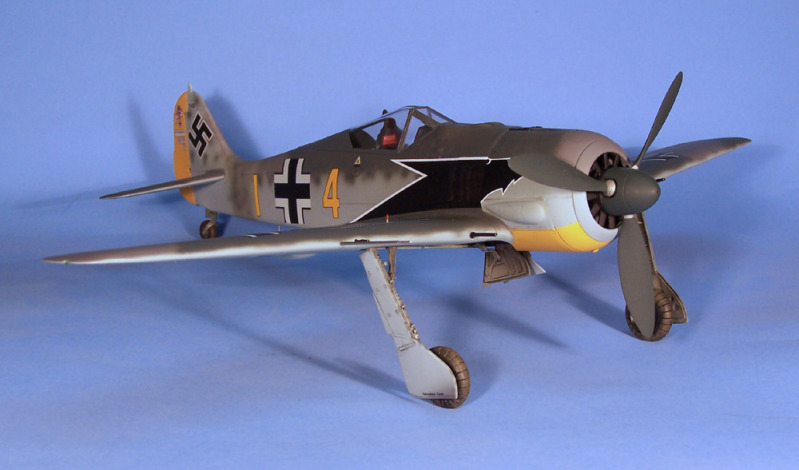 The decals came from at least 4 different sheets, including an ancient Super Scale sheet (32-0002) which had the most accurate eagle heads. Just the heads were used from that sheet, though, because the rest of those decals weren't right at all. The serial on both sides of the fin tip came from decal ID digits, and were applied individually.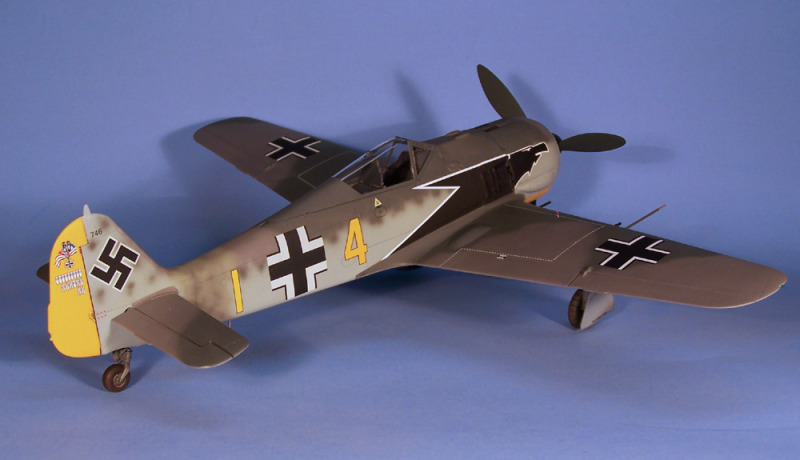 I probably should have modified the vents in the exhaust panels on the fuselage sides, but the effort didn't seem worth the intended result.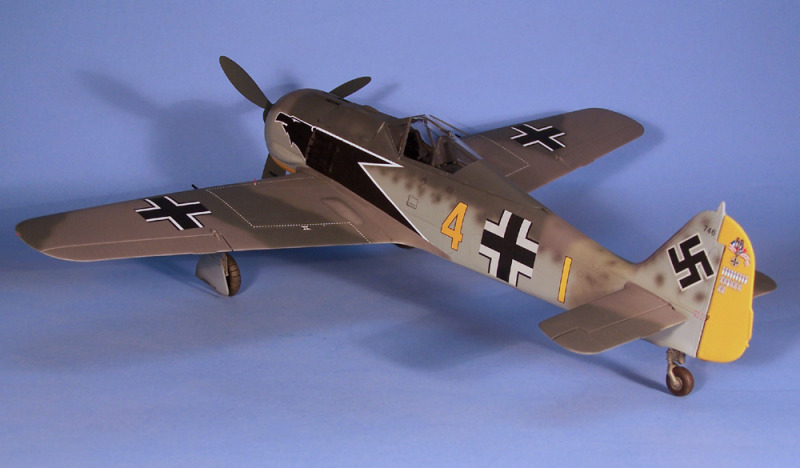 All of the paints were Model master enamels, with Aeromaster RLM 70 enamel on the prop & spinner. Black and brown washes were done with Windex tinted with acrylics.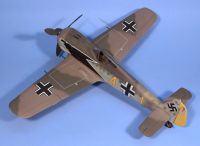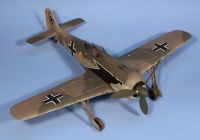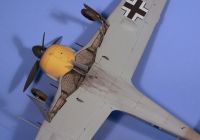 ---
© Darin Bellis 2013
This article was published on Thursday, March 21 2013; Last modified on Tuesday, May 30 2017