Hasegawa 1/32 Fw 190A-5 "Graf"
By Mike Swinburne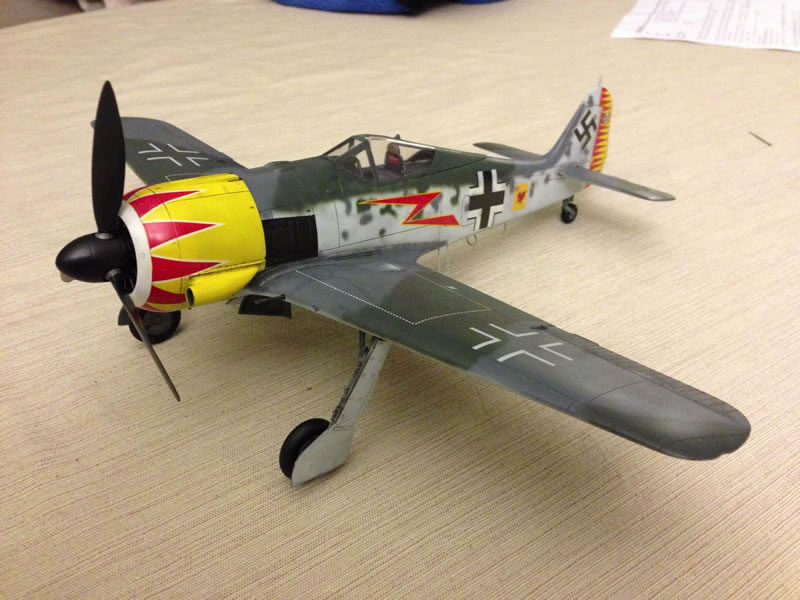 This is Hasegawa's 190 A-5 with the apparently-discontinued Eagle Editions high altitude cowl scoops to convert the plane to the later version. The cowl scoops fit perfectly in place of the kit parts once the pout stubs had been sanded away. You can't complain about a drop-fit replacement piece!
I used this as a test for the Flory Models washes as I've never tried them before. It took a total of 20 minutes to paint all the panels in the clay sludge, let it dry, and wipe it off with a damp paper towel. Definitely can't complain about the time it took to do that wash and I love the result!
---
© Mike Swinburne 2013
This article was published on Sunday, April 07 2013; Last modified on Tuesday, May 30 2017