Scratch-built 1/32 Curtiss B-2 Condor Bomber
By James Merrigan

I'm enclosing five pictures of my 1/32nd scale scratch built Curtiss B-2 Condor bomber circa 1931. The model is based on a set of plans from a 1950s issue of Model Airplane News for a 1/2A powered balsa free flight model of the plane. I used Lloyd S. Jones book U.S. Bombers 1928 to 1980s as a reference.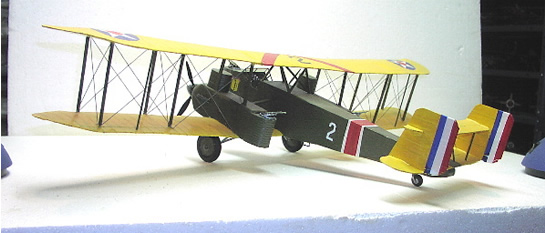 The model is about 85% card, the fuselage, wings, and tail assembly were fabricated from poster board, using standard card model techniques. The ribbing in the wings and tail was simulated using 1/16 Chartac tape.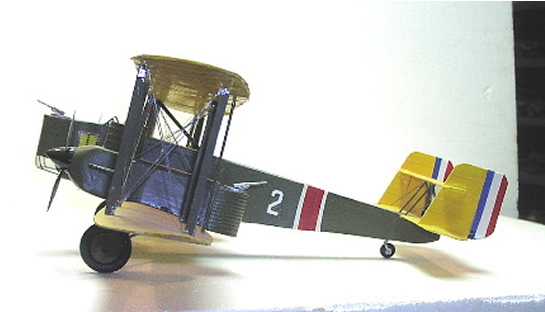 The props and spinners are from Revels P-40. The radiators are made from cosmetic containers. The landing gear struts are made from sprue, the wheels are wood. The gun mounts were made from the tops of plastic soda bottles. The main wing spars are 1/4" dia. dowels. The interplane struts are wood, and the rigging is #26 ga. steel wire.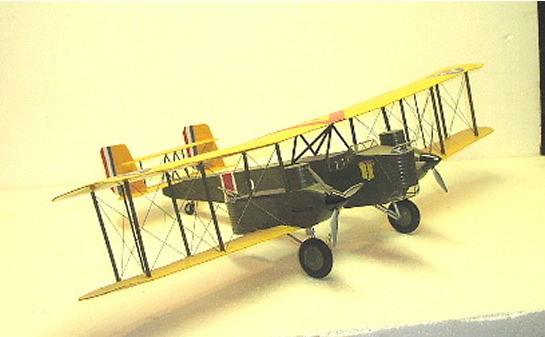 The model is big with a wingspan of 33.75 inches. The finish is Testor enamels with a Glosscote overspray. This is one of my favorite models because as a scratch build you not only design the model, but also its fabrication.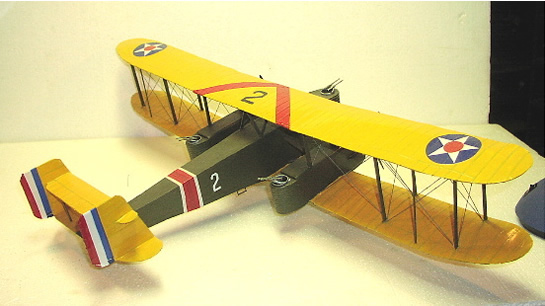 © James Merrigan
This article was published on Wednesday, July 20 2011; Last modified on Saturday, May 14 2016