Hasegawa/JRutman 1/32 Fw 190D-15
By Martin Hatala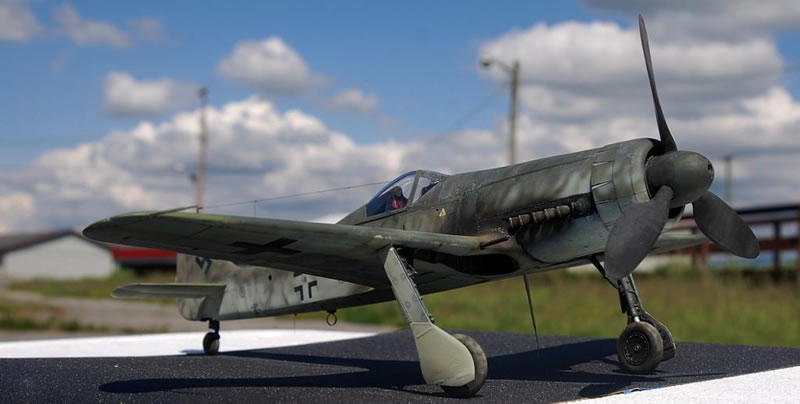 Not sure what to say about this build. It was a lengthy one, in matter of fact I've almost ditched it. Too many questions, no answers, no patience, no space, nerve and skill.
However with the help of my friends and support of local junkies it's done. Thanks to Jerry Rutman I was able to combine the resin nose for Ta 152C and Hasegawa's D-9. The history of this sub-type of the famous long nose wurger was and still is covered with a fair bit of mystery.There are only few known photographs that can prove it's existence. The rest was based on books from JaPo and Jerry Crandall's Fw 190D books.
Altogether I am not sure about the outcome, I do not like it. Of course it's a messy style of mine, that's all cool, but somehow I can't get over the feeling that something is missing. Oh well maybe some of you guys will find this bird interesting, so we might see more D-15s in the big scale popping out like a weasels.
There is a build thread for this model in the LSP forums.
---
© Martin Hatala2013
This article was published on Friday, May 24 2013; Last modified on Friday, June 02 2017