Hasegawa 1/32 Ki-84
By Jael Taillefer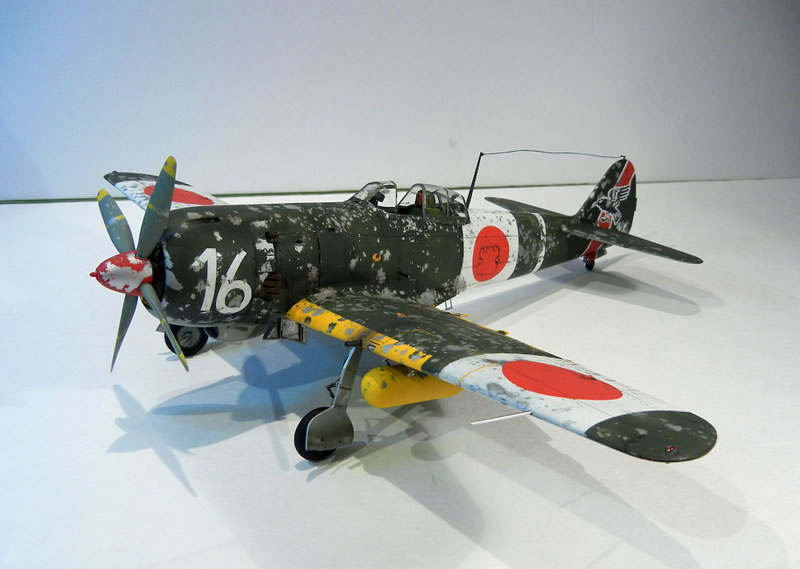 Here is my latest.
Hasegawa Ki-84
Eduard Interior & Exterior
Eaglecal Imperial Hayate
I've been wanting to try salt weathering for a while but never dared (i.e. modern jet tone on tone weathering) and decided that this kit would be the best test platform!
Painted with Humbrol buffable polished aluminium base I started to add mixed size of ground salt and water all over the place then applied MM Japanese Army green and Japanese Army gray.
The hard part came when I had to pick salt off the areas I needed to mask to paint the white and yellow sections. since I wanted to have some bare metal in those areas too.
This is the most fun build I've had in a long time. The kit went together has a Shake and bake and the result of my painting experiments are way higher than expected! What more can I ask for!
---
There is a build thread for this model in the LSP forums.
© Jael Taillefer 2013
This article was published on Tuesday, June 11 2013; Last modified on Monday, March 28 2016