Better Burn it Now - 1/32 World War 1 Diorama
By Jim Wallace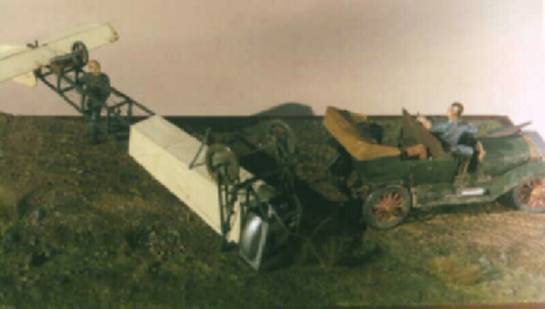 Kits Used
MiniCraft 1910 Hudson, Italieri German Paratroopers, parts from Hobby Craft Nieuport 17.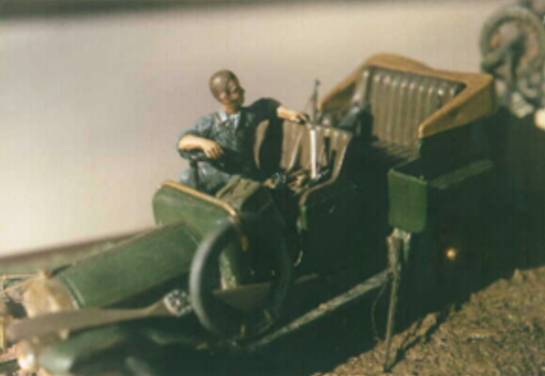 The Story
I read this in The Knights of the Air by Ezra Bowen from the Time-Life series. Near Mons on August 23, 1914 Captain Philip Joubert saw German troops massing behind the lines. This was one of the first uses of aerial reconnaissance. The order was given to retreat. During the retreat "The crew of one damaged plane took off its wings and tried to tow the fuselage down the road… Unfortunately the aircraft fell into a ditch. The men destroyed what remained of the machine, stole bicycles and continued their retreat southward." That is this scene, just after the towed machine flipped over.
Building It
This is one of the first WWI projects and the accuracy is not all that great. The car was modified to turn the wheels and present it in a dilapidated state.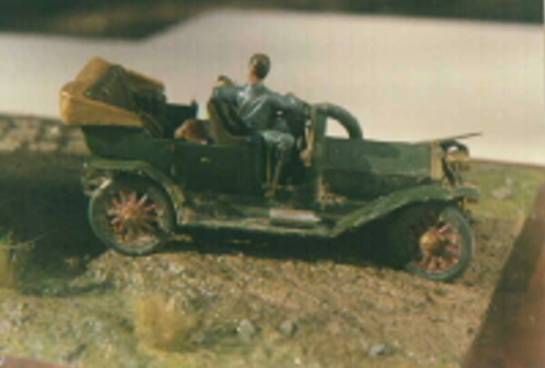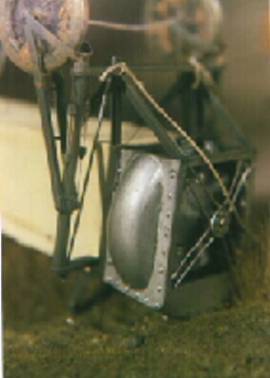 The paratroopers where repositioned, altered, and given hair. Much of the gear in the car is scratchbuilt including the toolbox and tools, bedrolls, etc.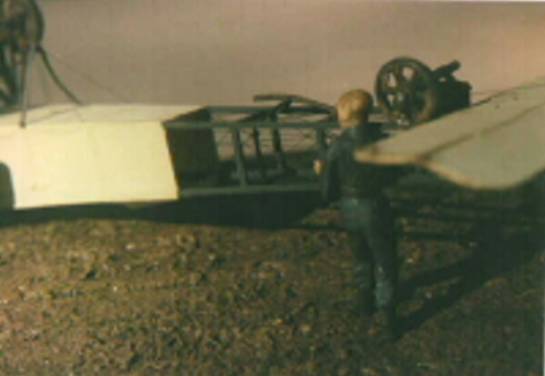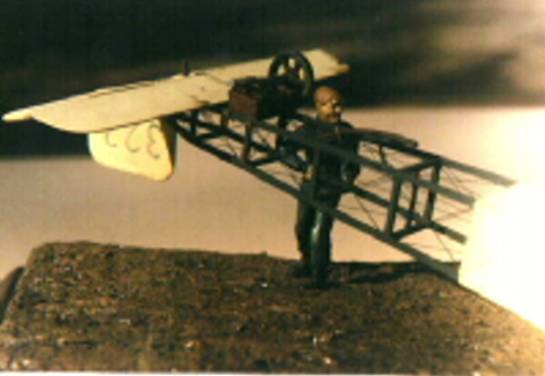 The Bleriot X.III fuselage is all scratchbuilt except for the engine and seat which are from the Nieuport 17. It is completely rigged, and there are quite a few rivets in the smash-molded cowling. The rudder and elevator are hinged, and the rudder actually works. The base was build of from styrofoam, then covered with CelluClay, textured, and painted.
© Jim Wallace
This article was published on Wednesday, July 20 2011; Last modified on Saturday, May 14 2016