A Pair of Trumpeter Harriers
By Don Hamade
I have two Trumpeter Harriers to show, one USMC markings from the box. This is the Night Attack boxing.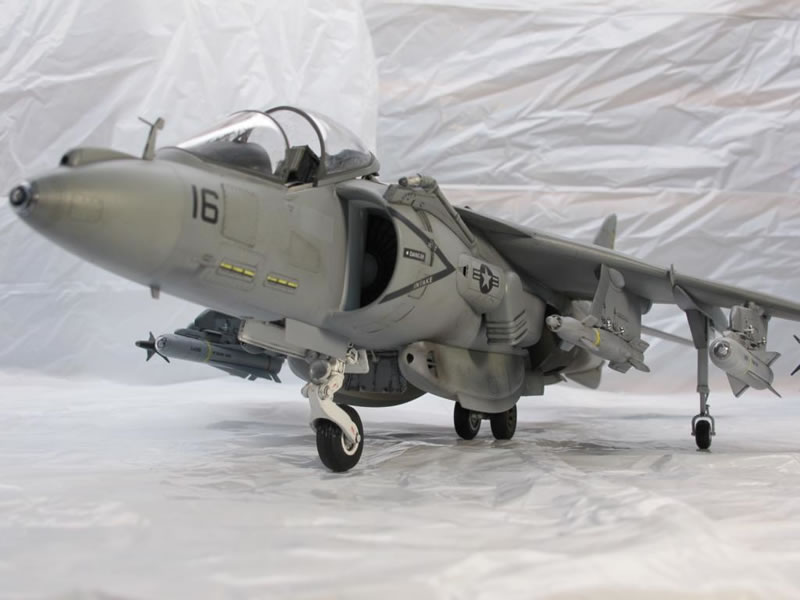 ---
Second build is the Harrier + boxing in Zotz decals Harriers at Sea Italian navy markings, and I added Wolfpack bugeye intakes. I should call this a WIP, as I still need to add weapons.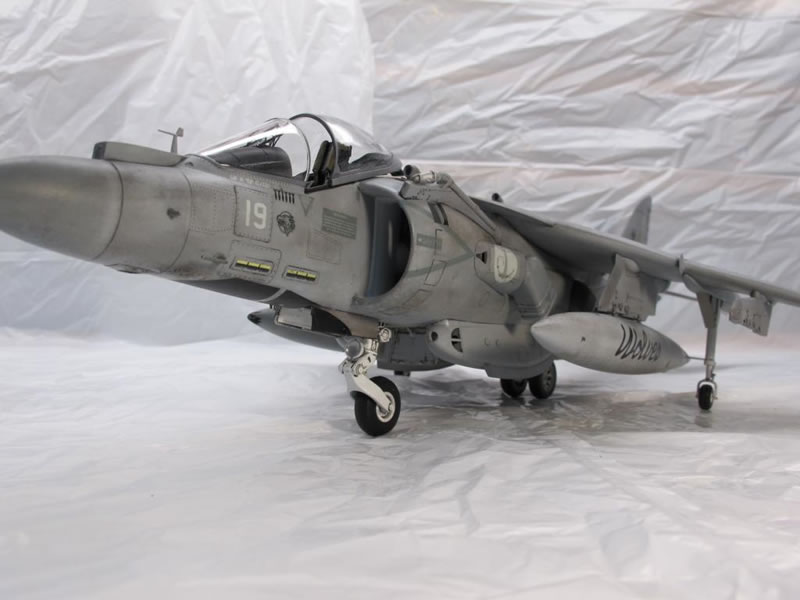 ---
LOTS of bad shape issues with these kits, though the actual build wasn't too bad.
© Don Hamade 2013
This article was published on Friday, August 16 2013; Last modified on Friday, August 04 2017