PCM 1/32 Tempest V
By Matt Robeson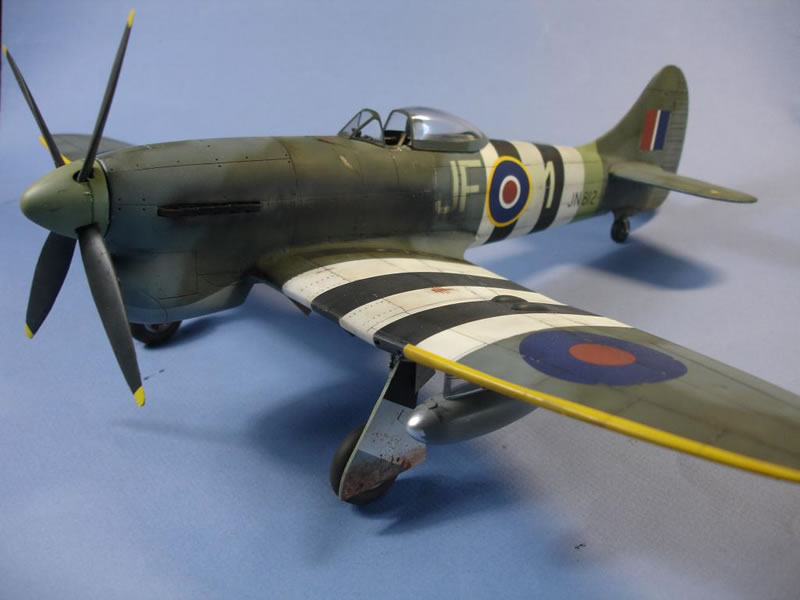 Just finished up my new PCM Tempest V today, so here are the pictures. It was OOB, with the exception of the brand new BarracudaCast smooth tread wheels, which are beautiful by the way. Roy Sutherland did a great job with them. The kit went together well with some sanding and filling around the wings. Also needed to sand down the radiator as it was too big, but apparently PCM has re-tooled the part to fit better. Also added the fuel lines for the drop tanks, since the clear pylons do show where they would be.
The painting was carried out using Model Master enamels and Tamiya Acrylics, and the weathering was carried out using oils, Tensocrom products, and Mig Pigments on the underside. The stripes were fun to paint, since I had never done those before. The kit decals performed very well, sucked down into the detail very well with Solvaset.
There is a build thread for this model in the LSP forums.
---
© Matt Robeson 2013
This article was published on Thursday, August 29 2013; Last modified on Thursday, August 29 2013