Hasegawa 1/32 TF-104G Conversion
By Jason Moores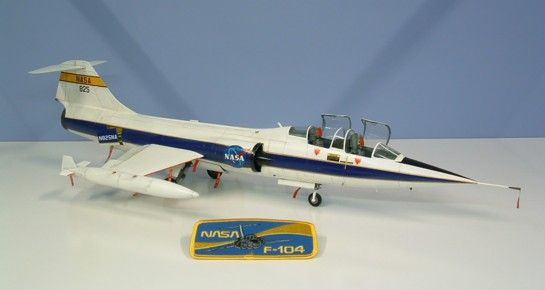 This is my Hasegawa 1/32 F-104 G/J converted to a TF-104G using the following aftermarket goodies:
C & H Aero Miniatures: Two seat F-104 conversion
Cutting Edge Nasa Logos: ced48236
Eduard Photo etch exterior: 32060
Home printer made decals.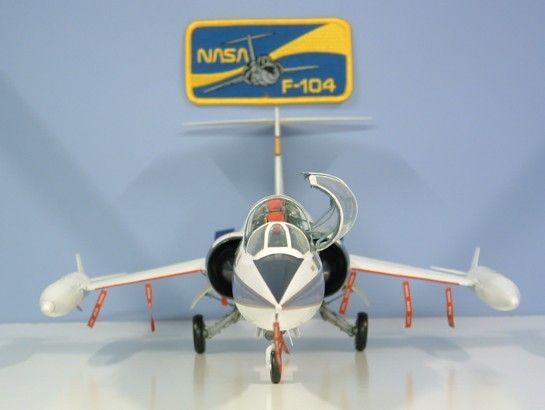 References
Mostly photos from the web, NASA TF-104s are very rare picture wise so there was a lot of web surfing.
Motorbooks International, "Lockheed F-104 Starfighter", Steve Pace. 1992.
Squadron/Signal, "F-104 Starfighter in Action", Phillip Friddell. 1993.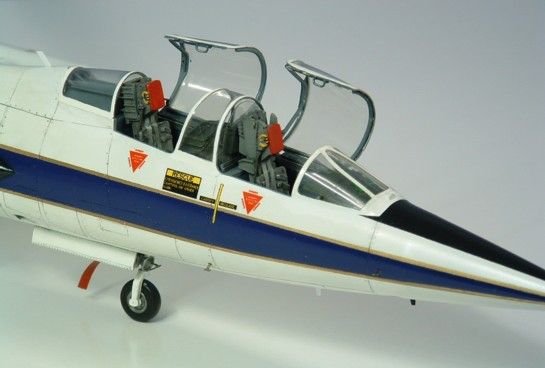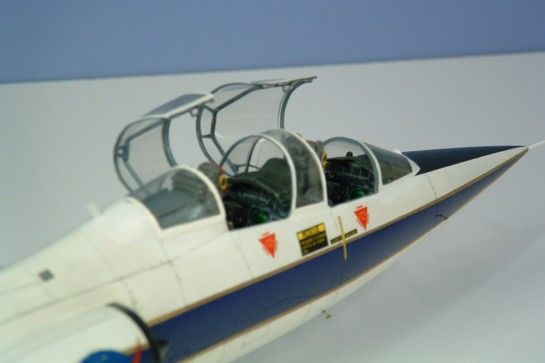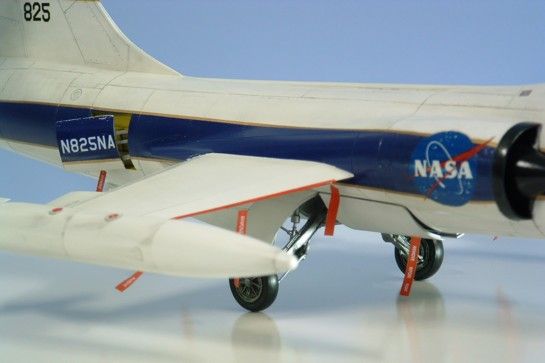 The C&H f-104 conversion is not for the weak-hearted. There are issues with the cross section symmetry and very deep panel lines. I found if I removed most of the interior reinforcing of the resin cast until the walls were thin enough to twist to the correct shape to match the kit rear half. Then fill in all the panel lines and rescribe. The seats and combing are very good. I also need to scratch build the canopy frames to open up the office.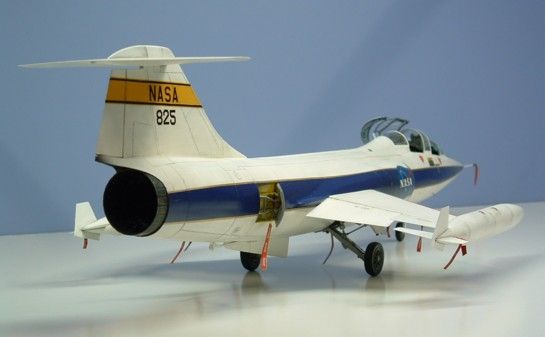 Also the Cutting Edge logo decals did not include the correct font for the 'NASA' on the tail. The only one not on this extensive sheet. Trusty printer to the rescue again!
© Jason Moores 2005
This article was published on Friday, September 27 2013; Last modified on Saturday, May 14 2016