Scratchbuilt 1/32 Kawanishi Baika
By Jim Merrigan
The aircraft is the Kawanishi Baika, it was to be a special attack aircraft to be used in the last-ditch defence of the home islands. the size specs and a side profile appear in R. J. Francillon's book Japanese Aircraft of the Pacific War.
Construction
If you look at the picture of the side profile you can see where an addition was made to the aft fuselage, The major section of the fuselage is a centerline fuselage fuel tank from a Revell 1/32nd scale F4 Phantom. A portion was cut out for the installation of a cockpit. The addition was added to the rear of the tank and faired into the tank contours. The cockpit was fitted out from the parts box, the canopy and turtleback were fabricated from the canopy of a Revell 1/32nd scale Typhoon. The wing is from a Monogram 1/48 scale P-39, wing intakes and wheel wells filled. The horizontal tail is from a Monogram 1/48 scale Zero. The fin and rudder was made from sheet plastic. The engine was fabricated from various tubular pieces from the parts box. The landing gear was to be jettisonable on the real thing, so I made mine out of sprue and wheels from the parts box.
The aircraft was inspired by the German V1, but was to be more powerful with a bigger payload. From what I can tell it was a paper project,and didn't even reach prototype stage. I hope you like the model, I had a lot of fun building it.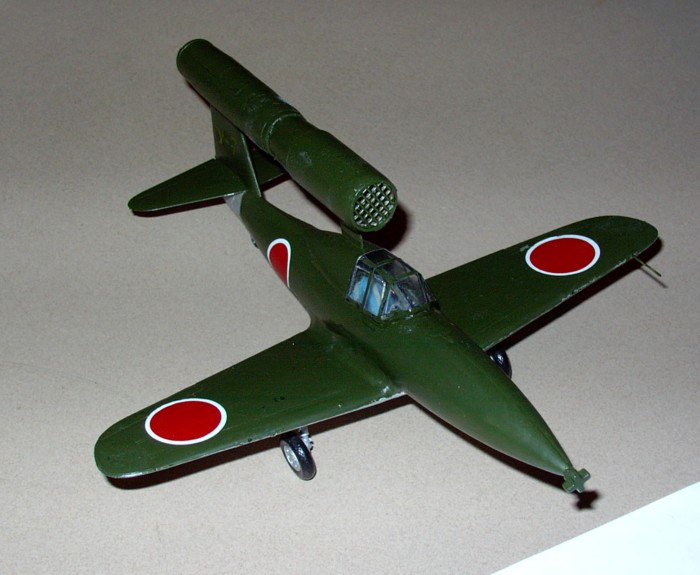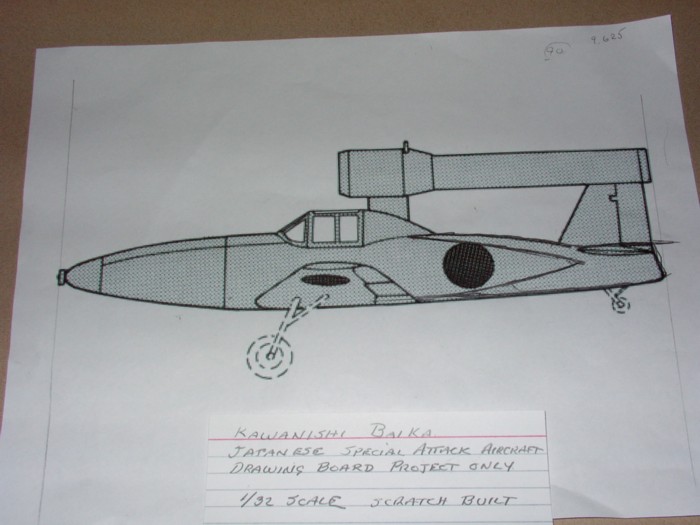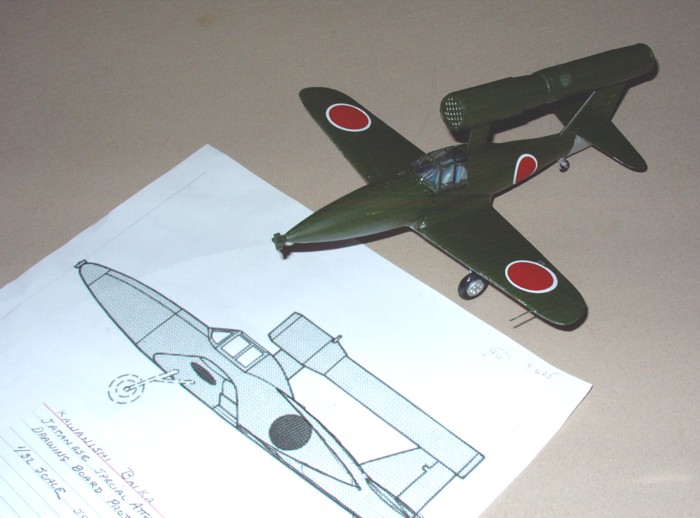 © James Merrigan 2007
This article was published on Friday, September 27 2013; Last modified on Saturday, May 14 2016