Academy 1/32 F/A-18 C Hornet
By Martin Morkowsky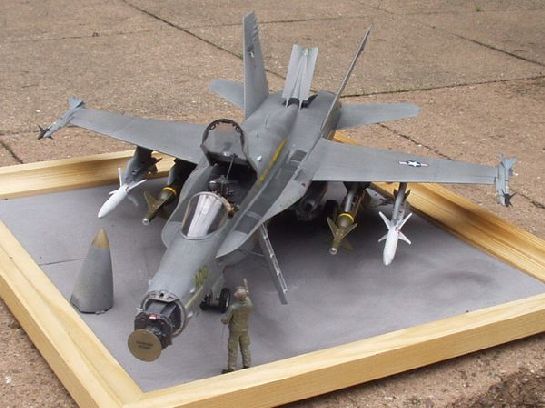 Here I have my latest model I built. It´s a McDD F/A-18 C Hornet from Academy in 1/32 in the colours of the VFA-105 "Gunslingers" , it´s the CAG -Bird , flown during the operation "Iraqi Freedom" from the CVW-3 at the USS Harry S Truman.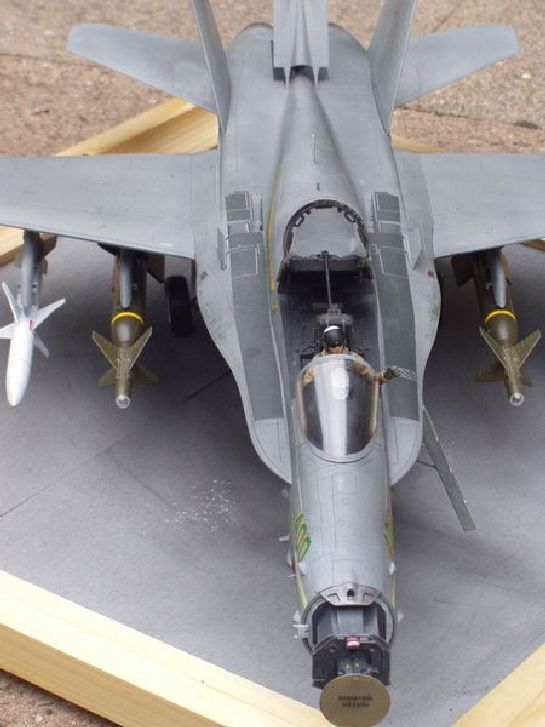 This kit is well detailed and has many parts. There are some problems with the fitting of the fuselage, but you can handle it easy.
The cockpit is the best I ever saw, which came OOB. The figures are included with this kit.
As weapons I chose 2 sidewinders; 2 AM-88 HARM and 2 GBU-24s, also it carries a center-tank, a FLIR pod and a LDT/SCAM pod behind the intakes.
The "bug" was painted with colours from Revell, Tamiya and Testors and weathered with pastel-chalks. I hope you like it.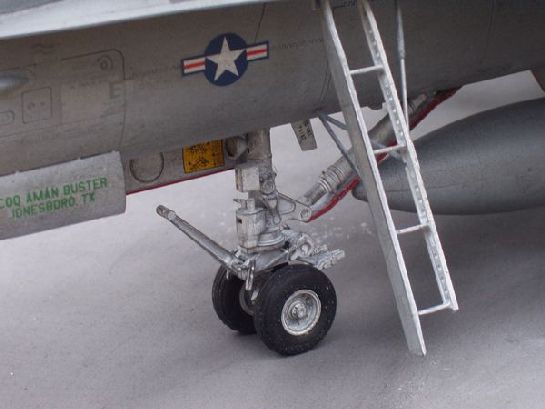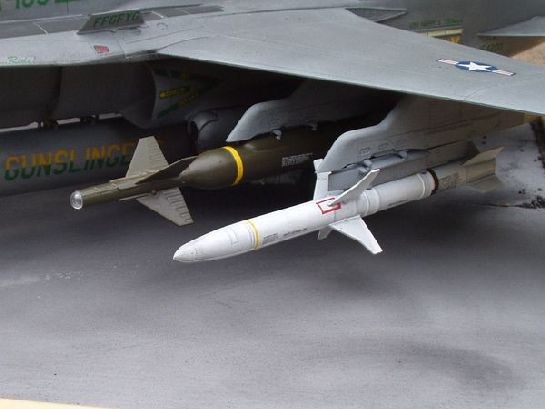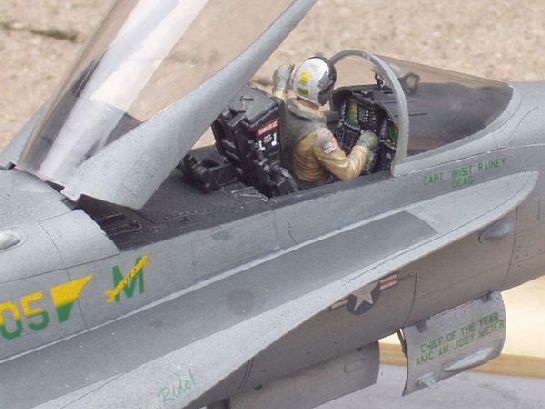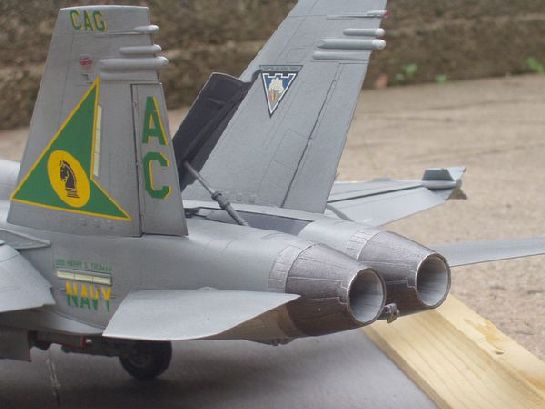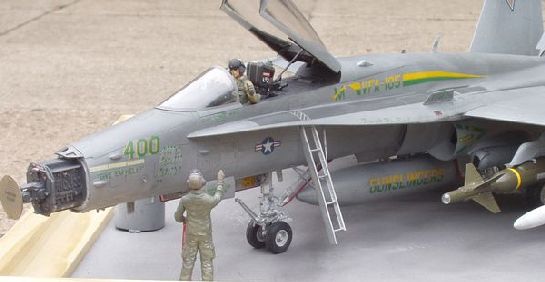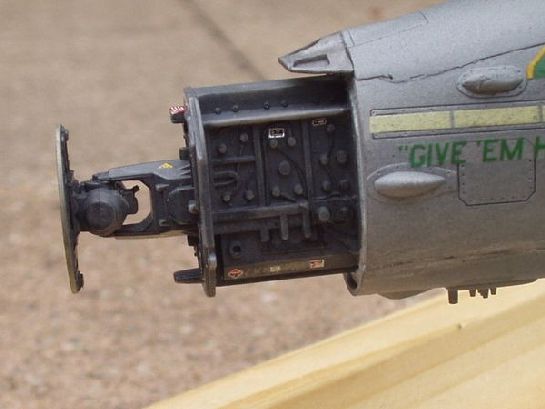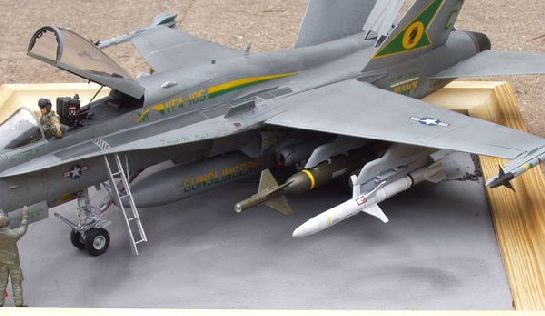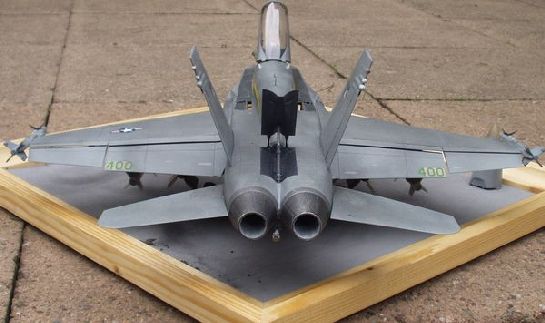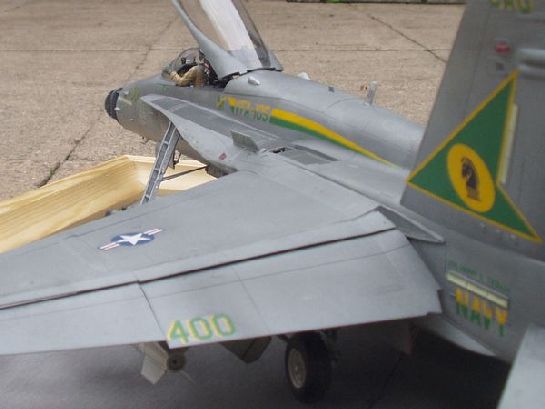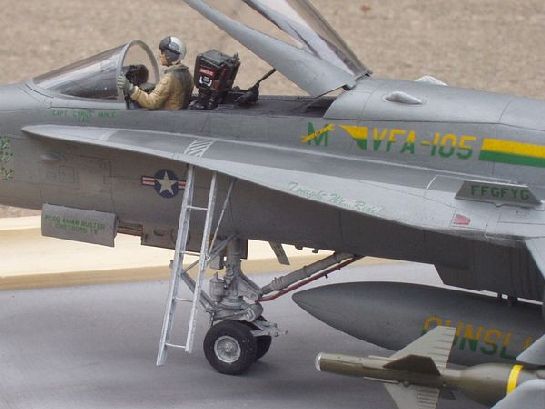 © 2005 Martin Morkowsky
This article was published on Friday, September 27 2013; Last modified on Saturday, February 04 2017