Trumpeter 1/32 P-40C
By Rob Colvin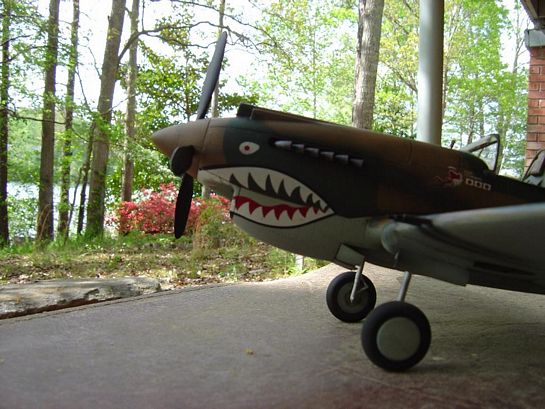 The cockpit does appear a little shallow, which causes the seat to be a little off. It is not that bad, but the die hard rivet counter will scream though, and it is noticeable if you go looking for it, but from 3 feet away, or behind a case it looks good enough.
The guns were replaced out of metal. The coil was made from wire on the tail (3 prong antenna). Homemade canvas covers for the wheel wells, the covers are not exact, but they look a lot better than what I had. The main control board had ejector pin marks in them, so get your sanding stick out. Also there are ejector pin marks in the kit wheel wells and all over the inside of the flaps, as well as in the wing detail for the flaps.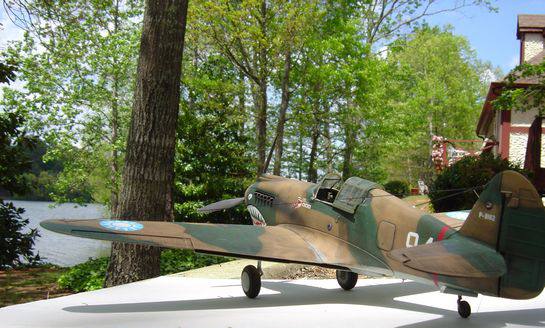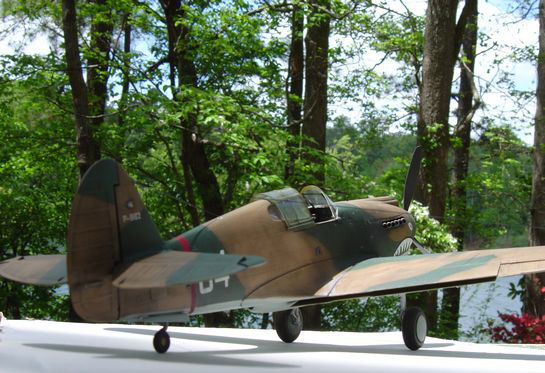 Overall fit was pretty good. The only real problems are the one I made for myself. Be careful in
attaching the ailerons, it is kind of fiddly, but if you are careful it will pose no problem.
The paint used was model master enamel, it was weathered with MIG pigments from Victory models. Decals are from Cutting Edge.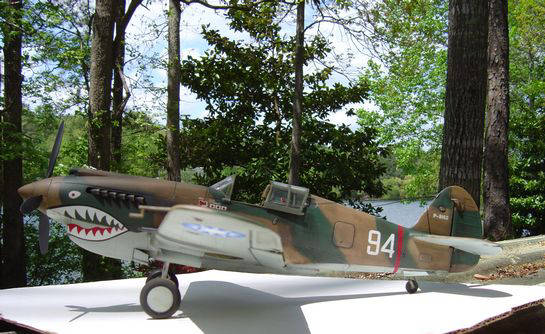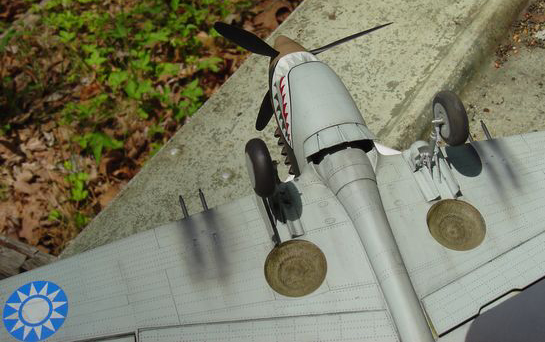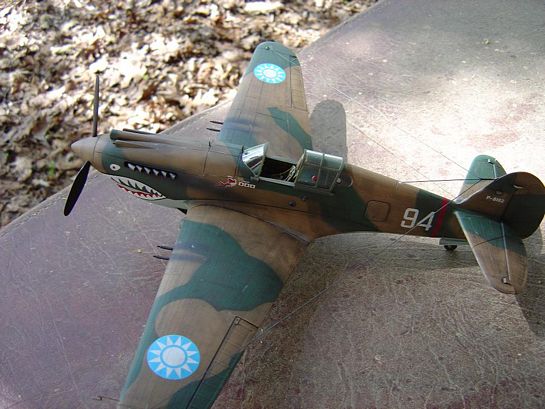 The only 4 pics of this plane I could find all reside in The Jerry Crandall book. Four lol are from 8 millimeter film (it appears) all shot in about 30 seconds when the plane was brand new (well that's my opinion). The weathering is compiled from about 6 other planes. It was hard to tell from the black and whites while in flight whether this aircraft had yellow prop tips. A lot of the other pics in the book showed many 3rd pursuit aircraft with all black blades, so you can take your pick. The pitot tube is homemade, the kit supplies the arrow style, not the fork style the AVG had.
I will build another one down the road, the kit is worthy of more than one build. Although it has a few little problems, it is still pretty darn good.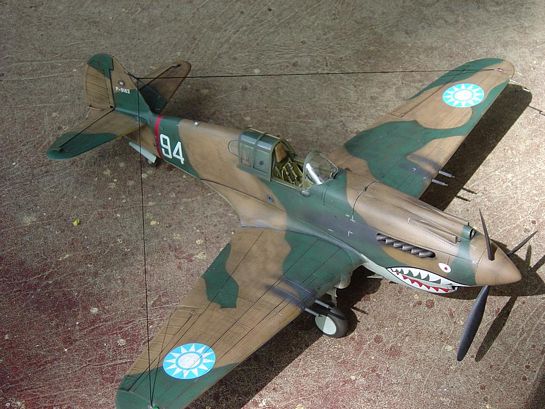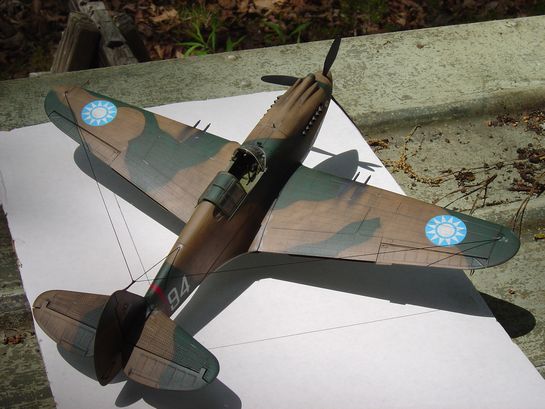 © Rob Colvin 2004
This article was published on Friday, September 27 2013; Last modified on Saturday, May 14 2016