Trumpeter 1/32 SBD-5 Dauntless
By Rob Colvin
The kit was built mostly out of the box. I added only O2 hose and wired the motor. Paints were a combination of Floquil, Model Master, and Gunze. Decals by Yellow wings, that includes the rudder. The deck was Lazar etched by Nautilus Models.
The Dauntless is great fitting kit. I think it is the finest model Tumpeter has available. I had no issues at all. Once you get the interior and engine built the kit is whipped. Black box has a resin interior, and Eduard has some etched metal parts for the super detailer. I had mine finished before all that stuff came out, thank goodness. I know the kit is a bit costly, but you get a great kit for the buck. I got my first kit at a discounted price and I enjoyed it so much I bought another at the hobby shop for full retail. Well it is a dash 5.
The Deck is another product by Nautilus Models. The board base I had from the Art store, and the tie downs I had as well from Toms model works. The deck is Lazar etched. The decks James sales now actually have the tie downs lazared into the wood. James also does Essex Class decks in Balsa. Assembly is straight forward. These products are featured at his site.
Conclusion
A great build all the way through, from plane to deck. I would recommend this kit to most anyone. Just take your time. You will be amazed by the result.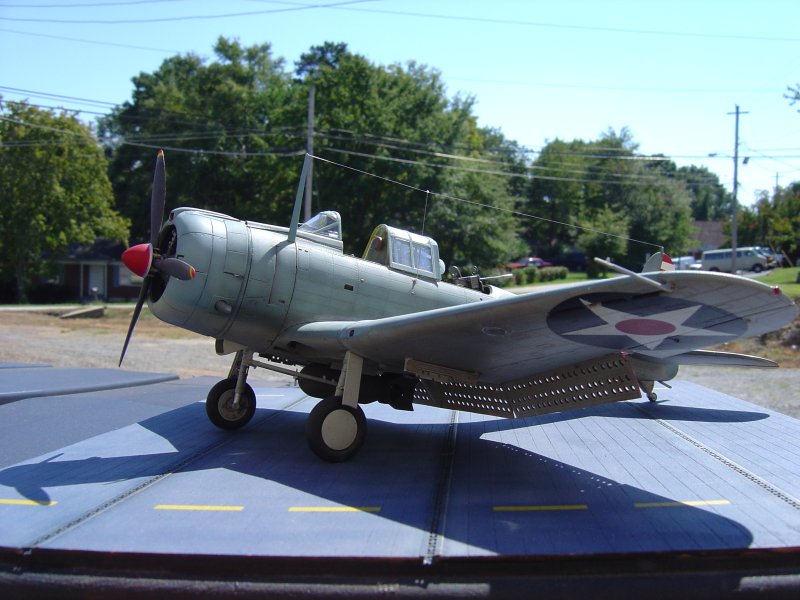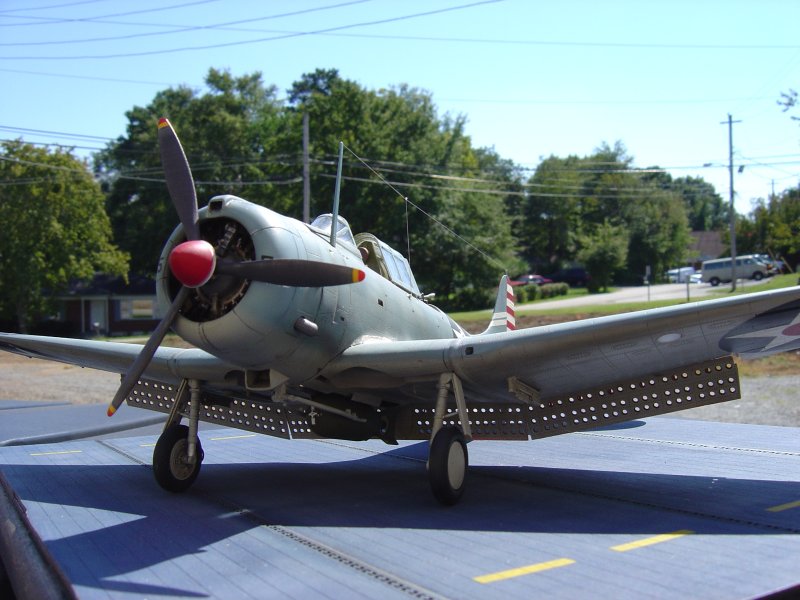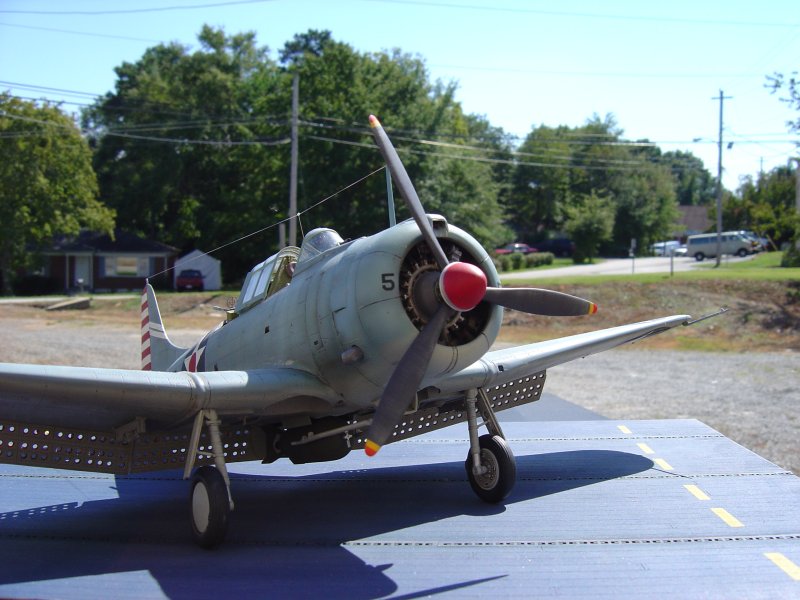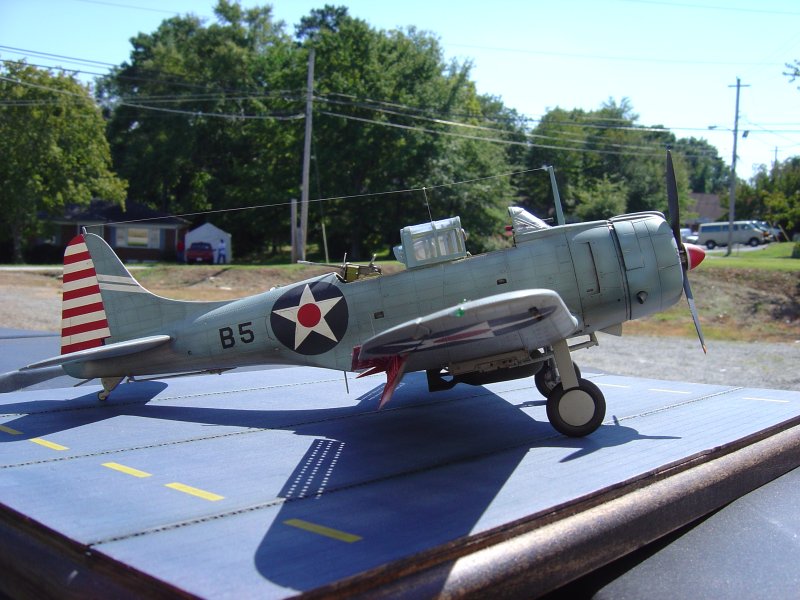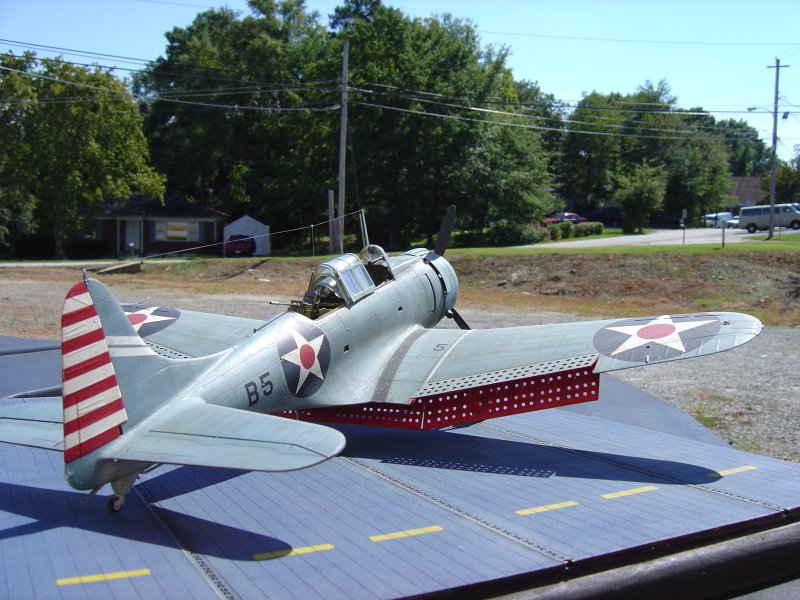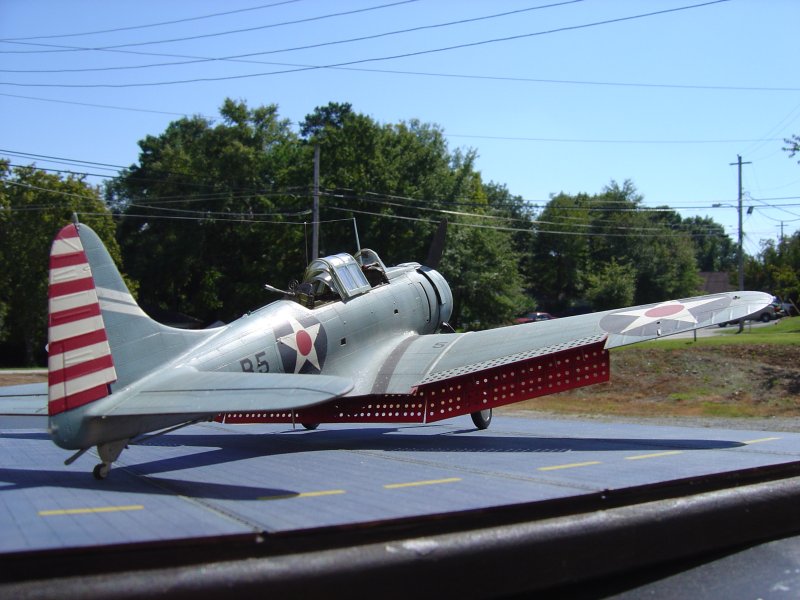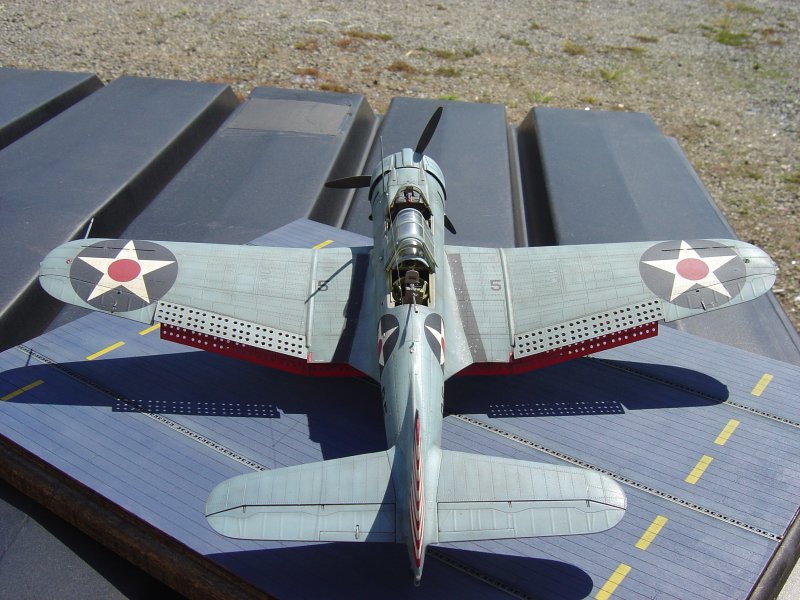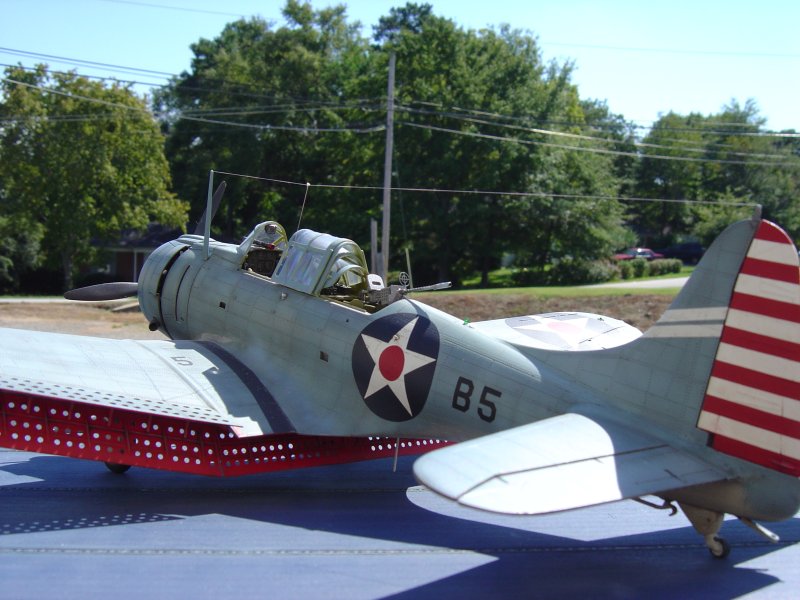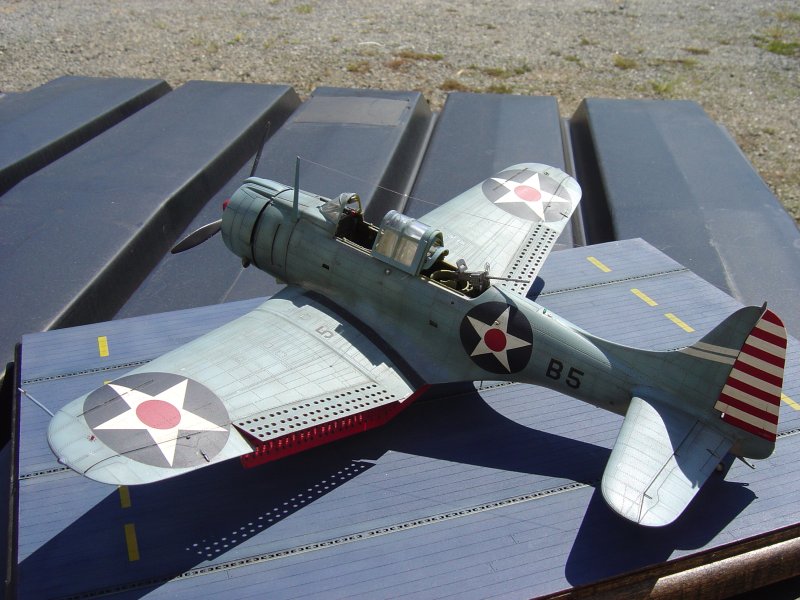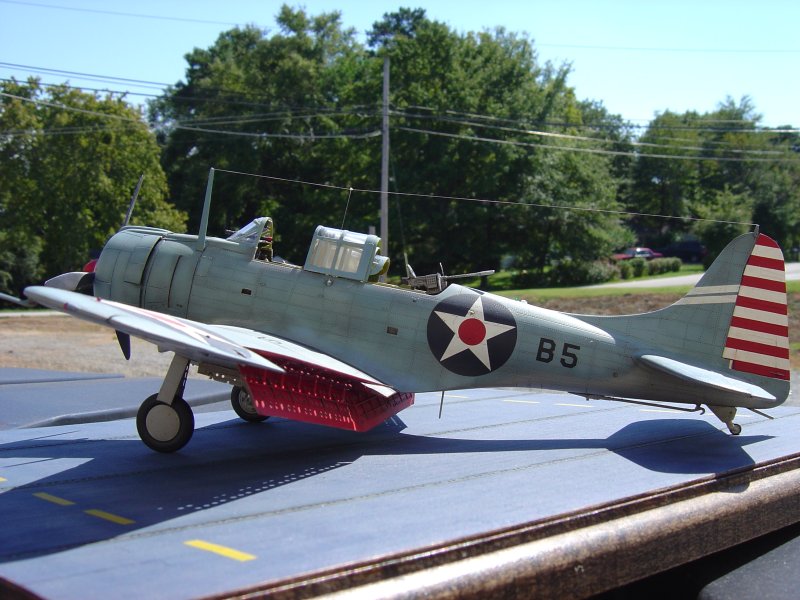 © Rob Colvin 2006
This article was published on Friday, September 27 2013; Last modified on Saturday, May 14 2016