Airshow Models 1/32 Pitts S-2B
By Barney Dunlevy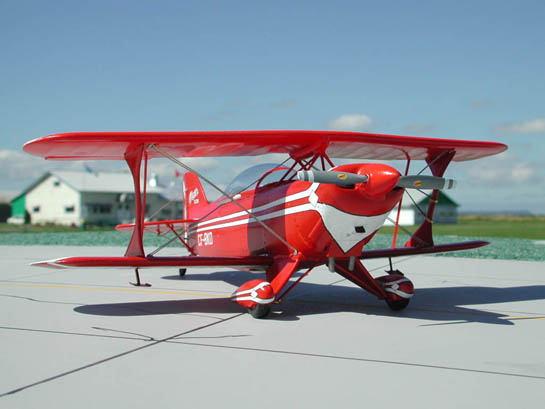 Airshowmodels.com owner, Peter Groves requested a build of the pre-production kit of the Pitts S2B. Basically I had a box of resin and cast brass pieces...no decal, no canopy, no photo-etch. After looking the goodies over, I started construction and at the same time writing the construction manual so that even my wife could put one of these together. As things went together I photographed each step and from time to time had to wait for, first the photo-etch which is quite comprehensive, which allowed me to finish the interior and close up the upper fuselage fairing and cowling. The model was painted in Model Master Gloss Guards Red and when the decals arrived, they were applied. The decals are double printed so that the Red does not bleed through. The model was then completed awaiting the arrival of Pete...he's an airline pilot working out of Lagos, Nigeria...and the canopy.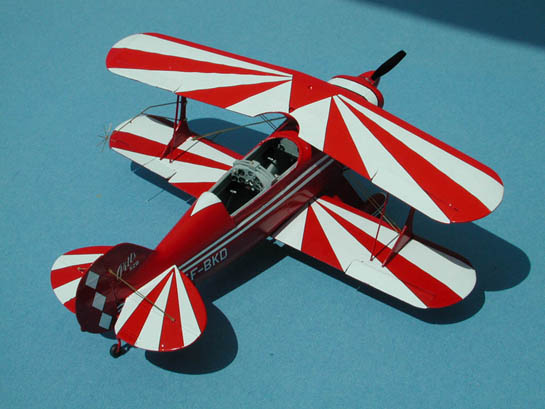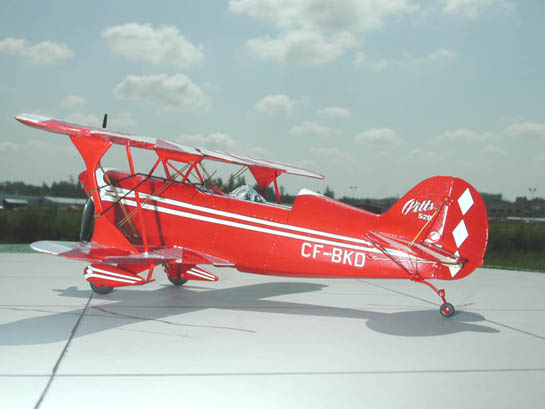 The canopy and underside window are vacu-formed from fairly thick clear styrene and they are very clear with no distortion. Completing the canopy took less than an hour; there is a support brass cross piece which locks into the canopy photo-etch brass framing side pieces and if you get it right the canopy will stay there without glue.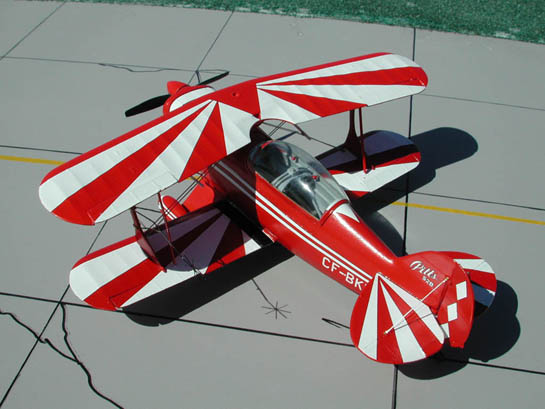 The model took about 12 hours to do and it is very easy to get aligned. The engineering on the kit is outstanding. I had recommended a couple of changes to Pete which were incorporated into the production kit. This kit can be assembled by even a novice builder and to aid in construction I have added a "Walk-Around" section to the manual made up of macro photos of the various parts of the airplane.
The production model that I am now working on is better than the first one shown here, with detailing that will make anyone drool. There is a key in the magneto switch!!!!!! About the only thing needed to superdetail this model are tail wheel springs and instrument decals.
And wait until you see the Aviat factory "Hot Stuff" Pitts S2C and other releases.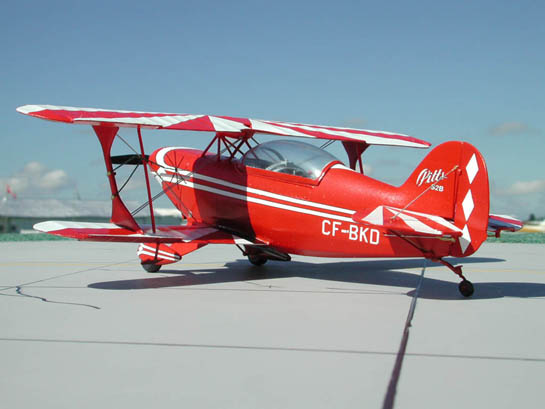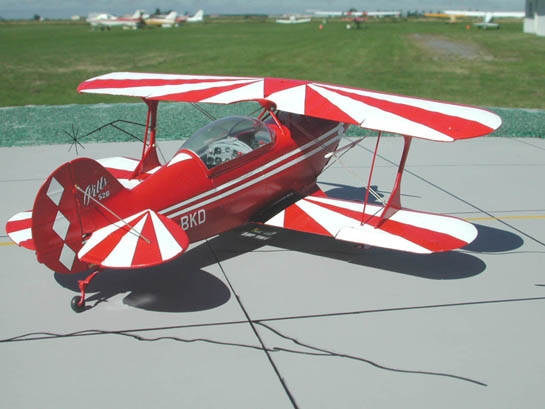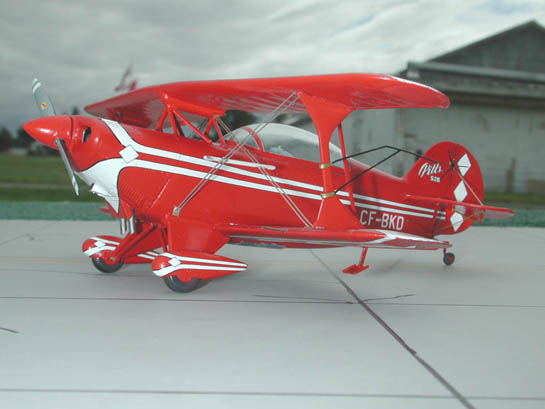 © Barney Dunlevy 2002
This article was published on Friday, September 27 2013; Last modified on Saturday, May 14 2016