1/32 Tiger Moth
By Barney Dunlevy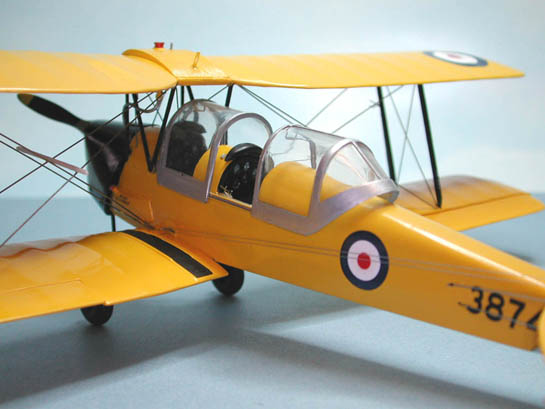 Well retirement certainly has its advantages. Here are photos of a 1/32 scale Tiger Moth that I have built for Bob Laidlaw of California. Bob has a very long and inspiring career in aviation and his collection of toys includes a fully restored Canadian built DH82C Tiger Moth, in the markings that it carried during WW2.
The model is fully replicated right down to the "Windy" Air Speed Indicator on the interplane strut. The cockpit has been scratch built as have numerous other little bits. The rigging is stainless steel wire placed into pre-drilled holes. The serial numbers are from one of the fonts on the computer and printed with a laser printer.
I know that I said that I would not do another one of these kits but the challenge was just too great.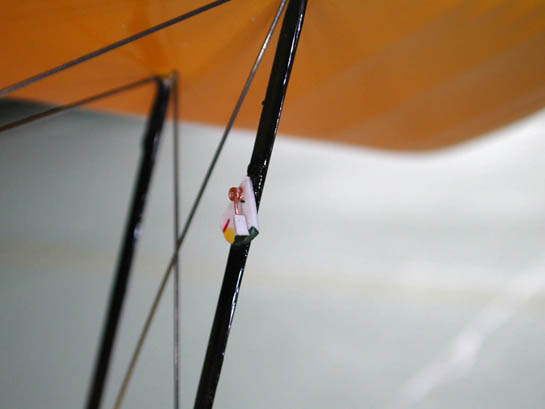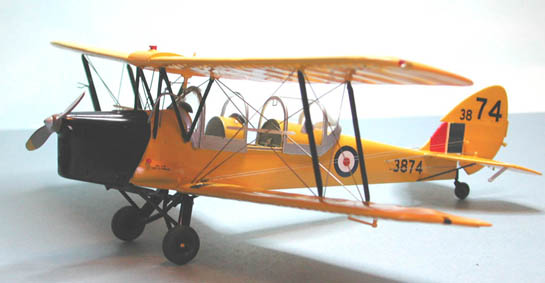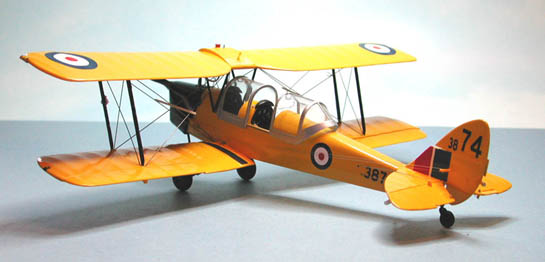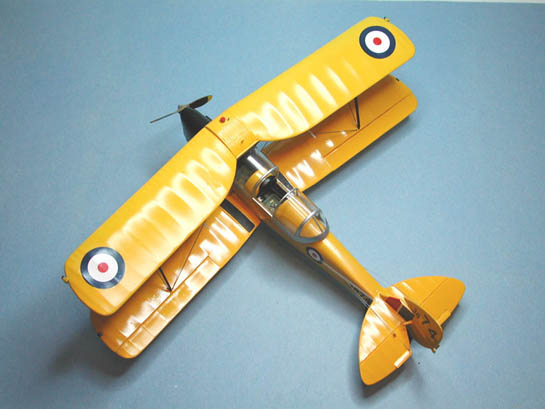 © Barney Dunlevy 2003
This article was published on Friday, September 27 2013; Last modified on Saturday, May 14 2016