North American P-51D Mustang
By Chris Novak
North American P-51D Mustang SerNr. 44-14450 "B6-S/ Old Crow"
Maj. Clarence E."Bud" Anderson 357 FG "Yoxford Boys"
Nothing to say about this plane and its pilot...the first "Stang", a HASEGAWA kit, I build as a cutaway ...and I love it! Like most of the American war-planes the fuselage construction, or better "interior", is very complex because cooling and turbocharger-pipes often go through the whole plane (and back, like the P-47), but for a scratchbuilder it´s a lot of fun, especially the nose area with it´s complex frame. This bird is the first one of a "357FG" project which will include four or five planes like Glamouros Glenn, Frenesi, Tangerine, and NookyBooky IV. Decals are a great sheet of Roy and Irene Grinell I found on the Yoxford Boys home page, including both versions of Bud´s plane (green and silver) and the bird of Chuck Yeager (highly recommended).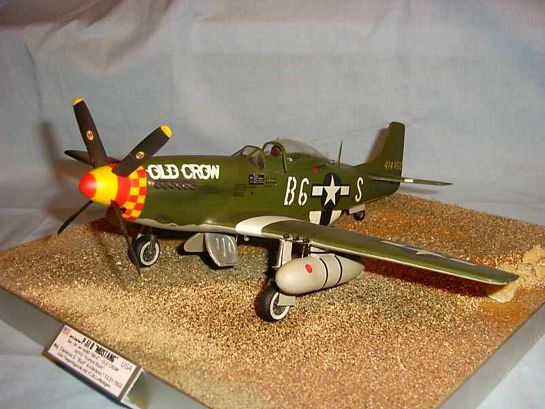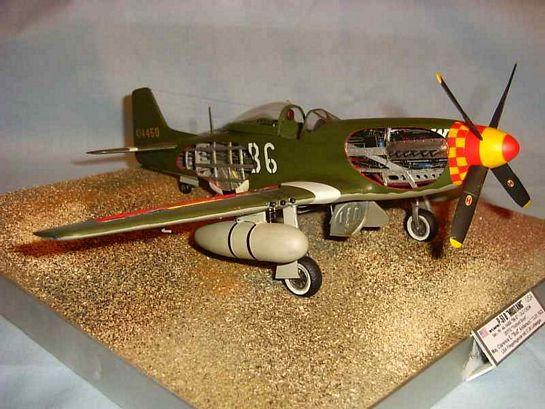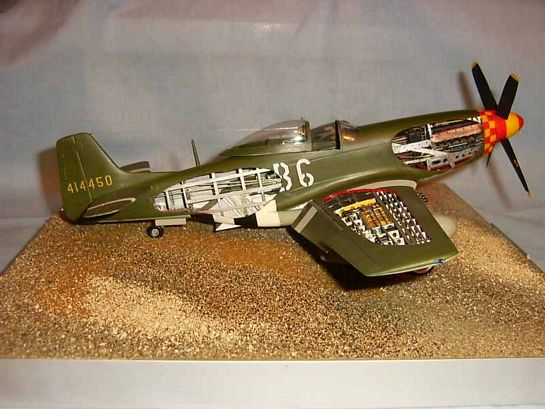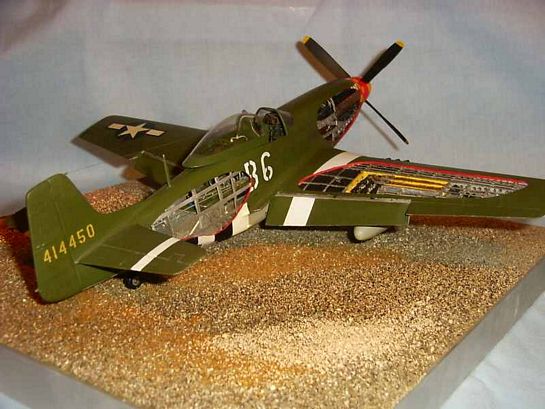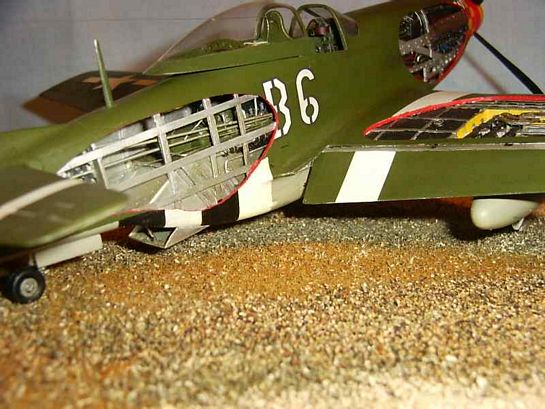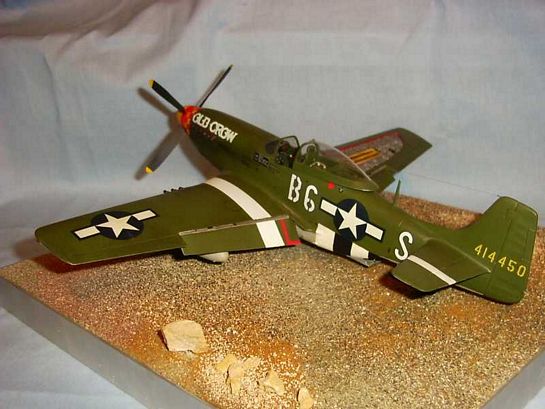 © Chris Novak 2003
This article was published on Friday, September 27 2013; Last modified on Saturday, May 14 2016