Republic P-47D Thunderbolt "Ernestyne"
By Chris Novak
Republic P-47D Thunderbolt
SerNr. 42-266566 / LH-D "Ernestyne"
Lt. Robert F. Unangst, 350th FS, 353rd FG
A Jug is a Jug is a Jug...only one of the great American war planes of WWII. The first "Bubbletop" in my collection, also the first kit I finished in NMF and after tryin´some methods for a realistic metal-look. I found a good solution (it´s no Alclad or any other metalizer colour). The Jug is a challenge for a sratchbuilder because of it´s nearly never ending space in the fuselage and the wings and also because of its very complex cooler and turbocharger pipes and drains, same as f. e. a "Stang". Especially the "checkerboard" birds of the 8th Air Force are eyecatchers, another checkerboard -jug is in progress and there are checkerboard "Stangs" for more then one modellers life at Peter Randall's great research site http://www.littlefriends.co.uk/, nearly a Mekka for a modeller, thanks Peter!. OK, the facts: Kit is an actual REVELL / Germany issue, although it has its inaccuracies like raised panel lines which need to be rescribed, wrong wheels and prop, absolutely wrong landing gear which makes, if you use it, the Jug standing like a "Fieseler Storch", a kit that can finally look like a Jug. But that´s why I like the REVELL kits (especially the older ones), ´cause like I said to a club-comrade not long ago: I´m a modeller, not a "only-glue-the-parts-together" er! Here she is: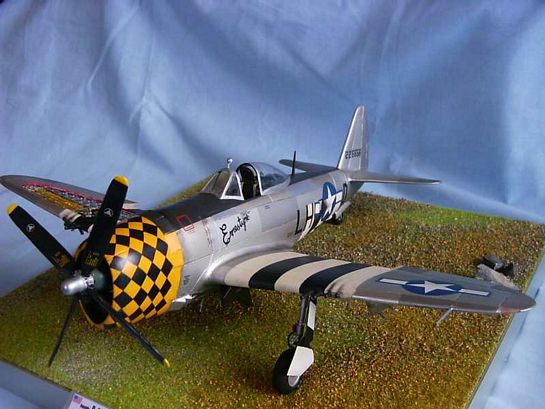 Checkerboards are handpainted, also the name "Ernestyne" and the code letters. Thanks especially to the LSP guys for their support with spare decals for the SerNr and great tips for the landing flap construction!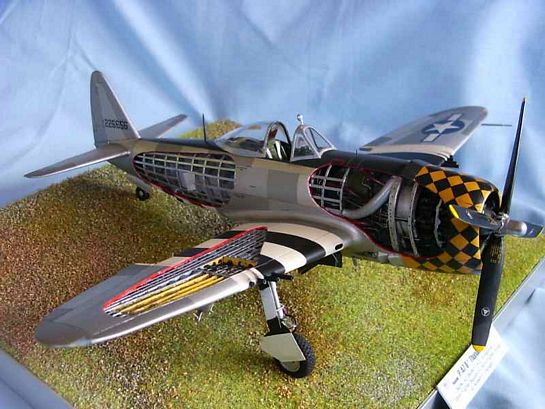 As said before the REVELL prop and wheels are absolutely incorrect, instead of this wrong parts I used the great resin stuff of Jerry Rutman.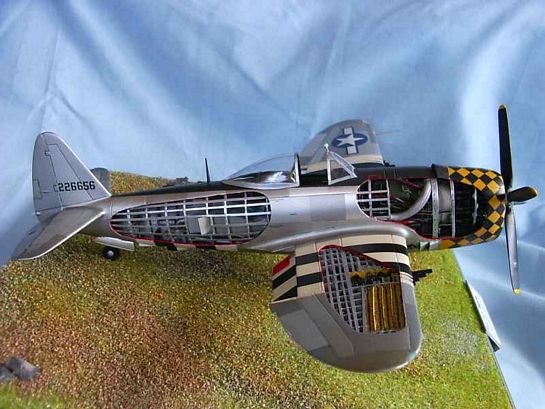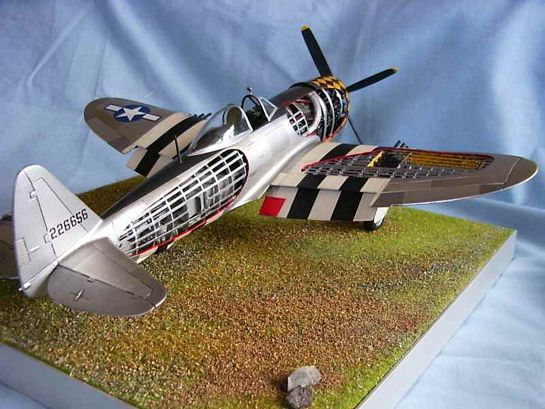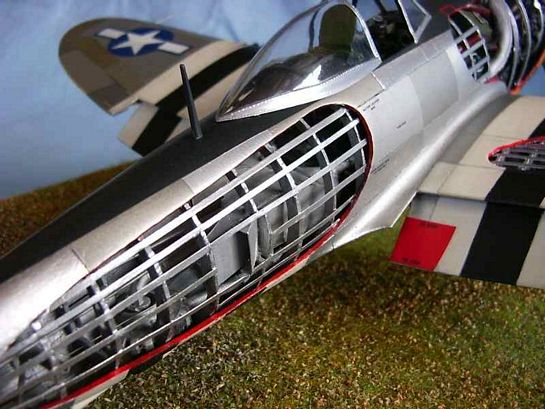 As said above more than enough space in a Jug for technic and interior in the fuselage and wings!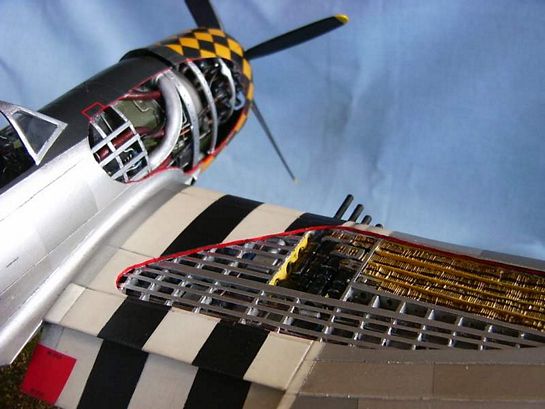 For the motor detailing I was inspired by the great Jug of Scott Murphy. To fill the ammo with 3 mm pieces of brass wire made me nearly mad, seemed to be a never ending job and gives nearly 2 meters in total lengh!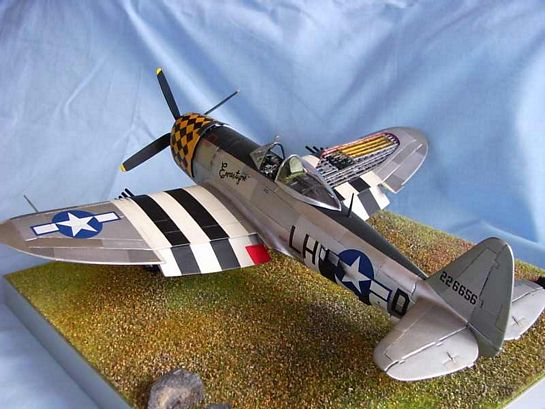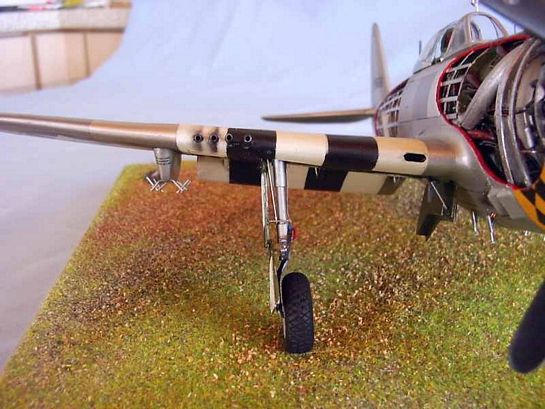 Detail shot of hardly modified wing and fuselage bomb/tank carriage and inner whell-bay door, metal landing gear is made from brass and aluminium tubing with different diameters. Prop and lights are working (as always)
Hope you like this bird like I do.
© Chris Novak 2003
This article was published on Friday, September 27 2013; Last modified on Saturday, May 14 2016