Revell 1/32 MiG-29 Fulcrum
By Jeffrey Brundt
Here's my Revell MiG-29. The "kit" was obtained from our own Larry Hawkins in a mixed state. I was able to rework some of the already built assemblies and dis-assemble some others. It was a real labour of love (as anyone who's built one of these old Revell 'clunkers' will know).
The kit cockpit really needs sprucing up. I replaced the kit seat with a Black Box resin seat robbed from my Flanker set and used the Eduard PE for the IP. I added some spare plastic bits for more detail as well. Since I planned on closing the canopy I didn't go hog wild with the detail.
As typical with Revell kits lots of seam clean up is required. Lots… Plus plenty of ejector pin marks in the wheel wells and gear doors. BB's were added to the nose to prevent tail sitting.
The panel lines were pre-shaded and then the model was painted with Tamiya acrylics. Post shading and weathering was accomplished with artist pastel chalks. I used the kit decals and they went down nicely. The kit pitot probe was replaced with brass tubing and music wire. I added all the small bits like the AOA probes and airspeed probes after major painting to prevent breakage. The large air data probe on the right hand side of the cockpit had music wire added to replace the plastic portion to make it look more scale like.
I used the AA-8 Aphids and AA-10 Alamos that came with the kit. The missile stripes were made from spare decal stock.
Even though this kit is dated by today's standards it still builds up into a nice model with a bit of effort.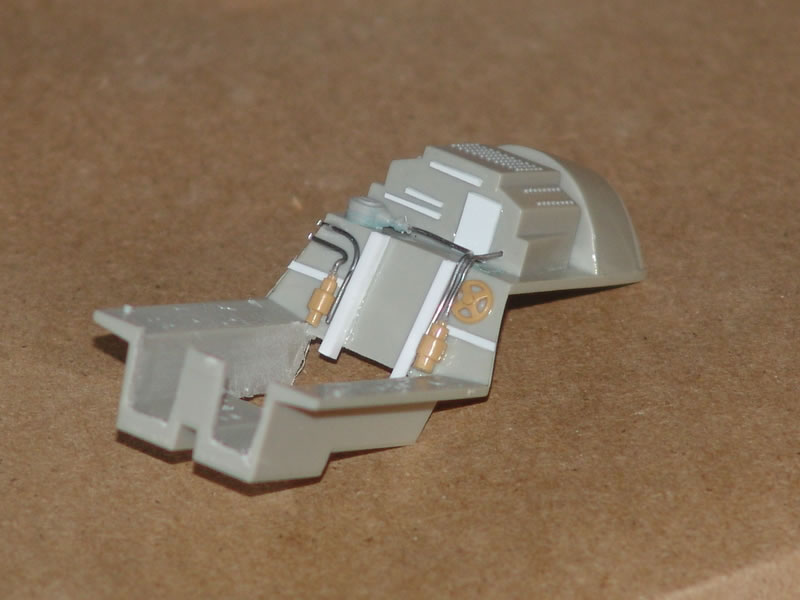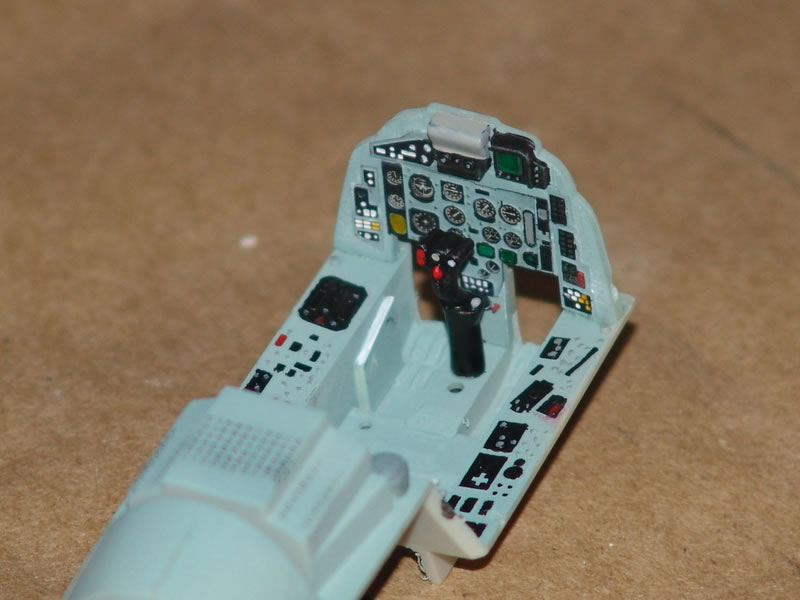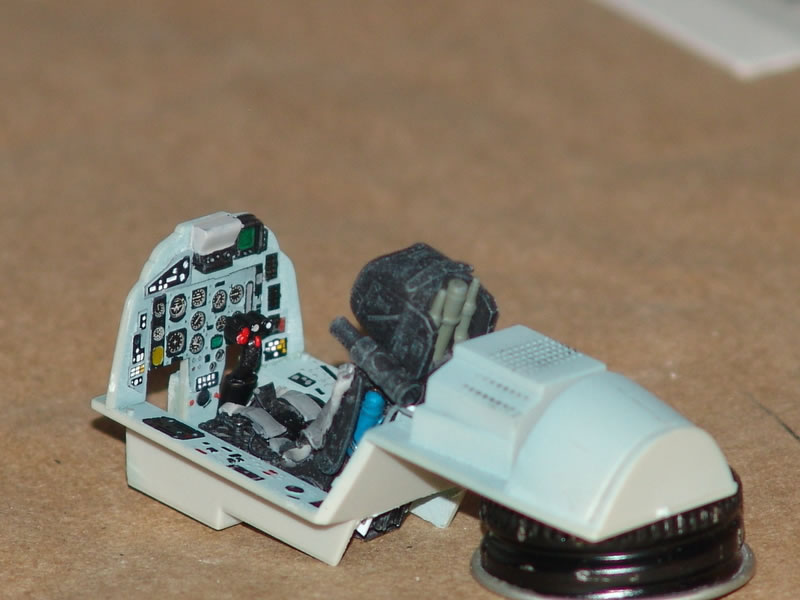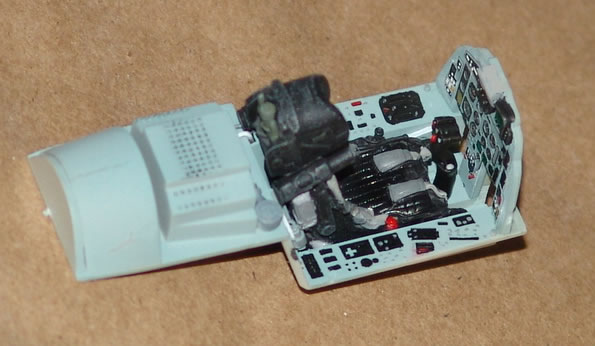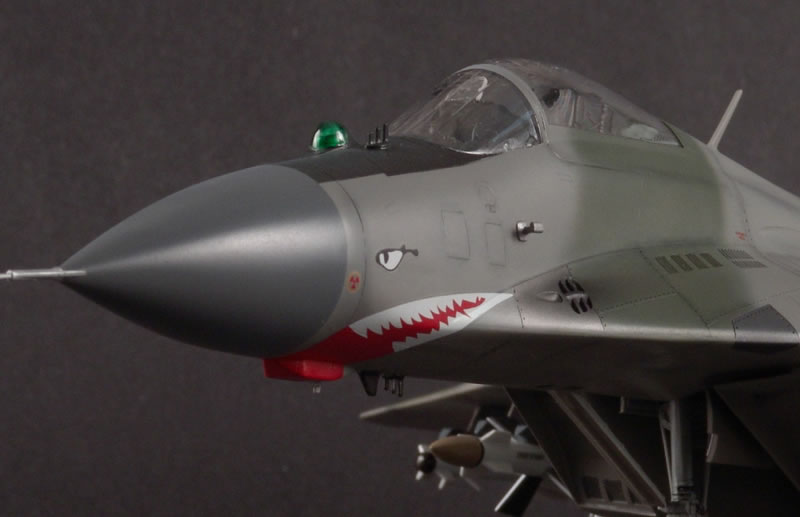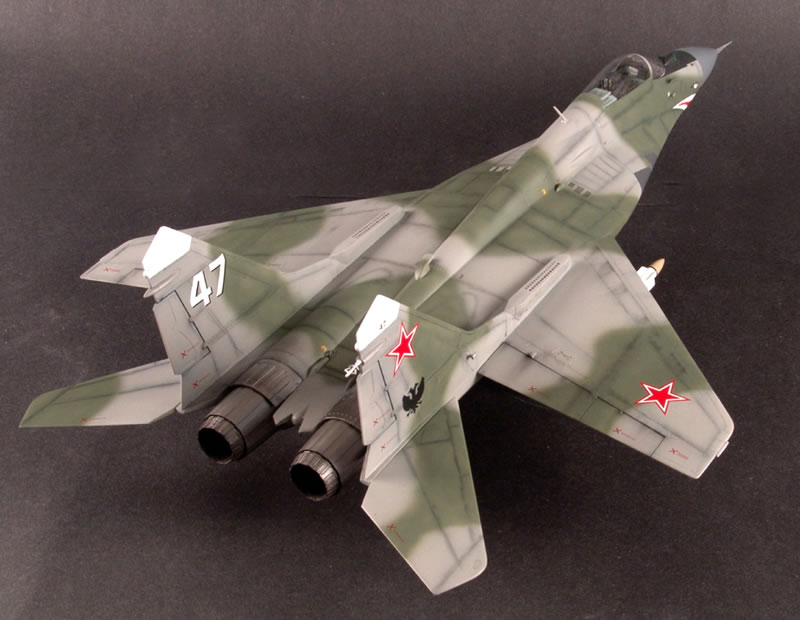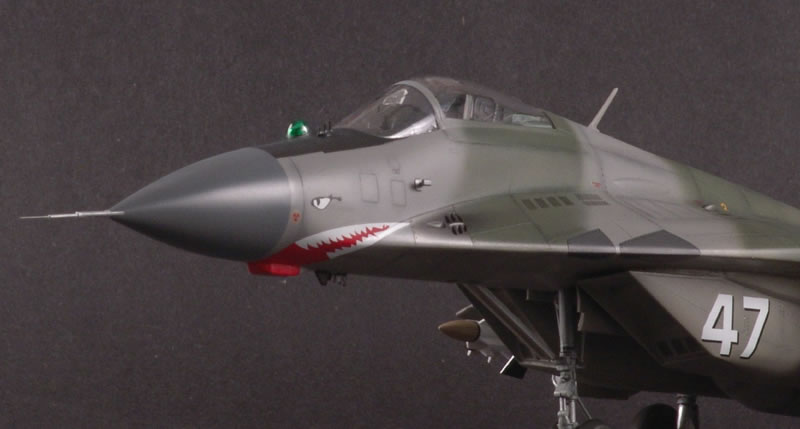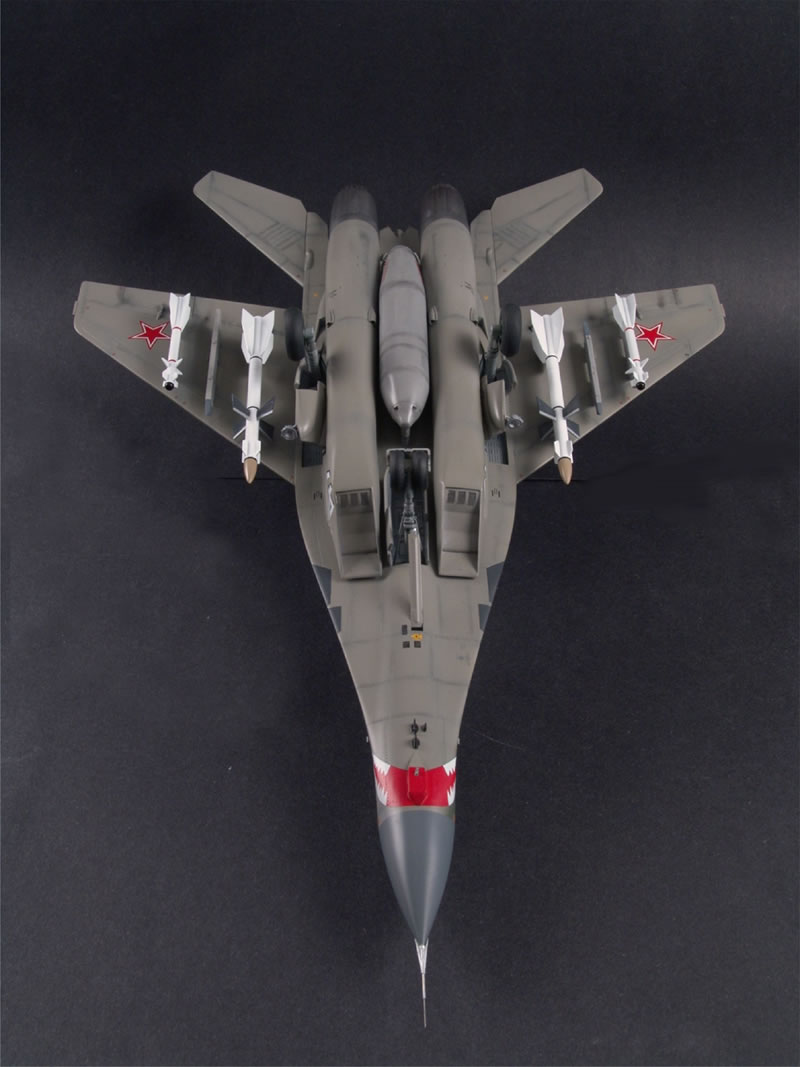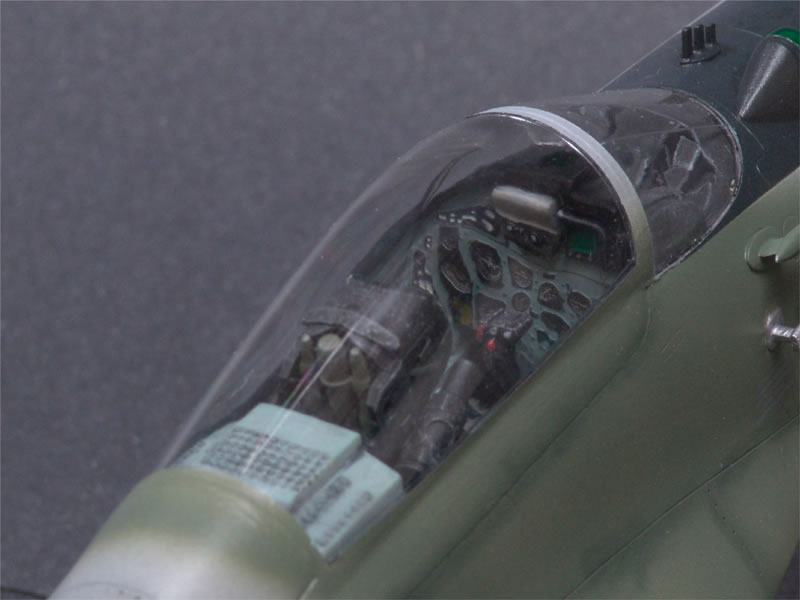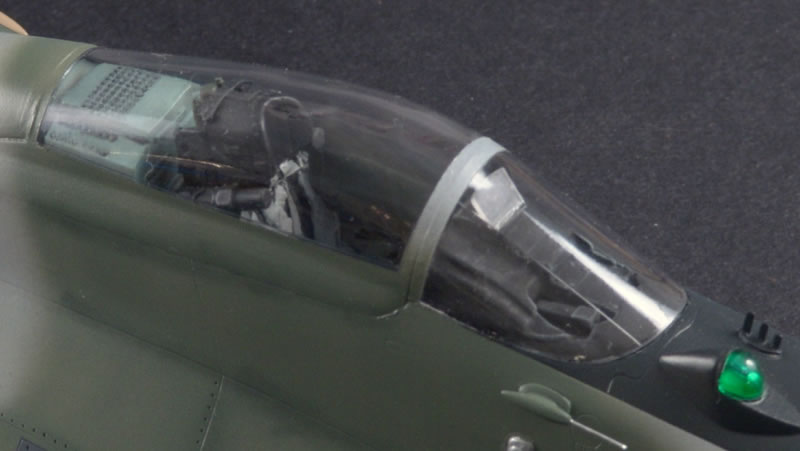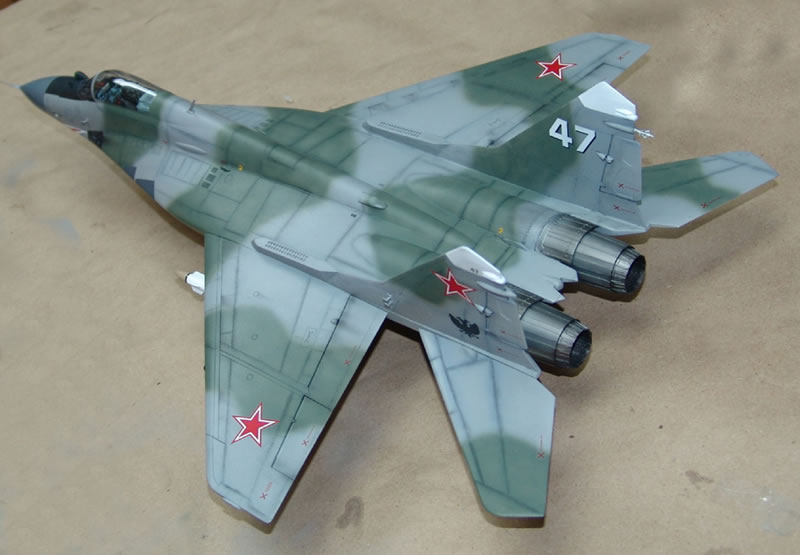 © Jeff Brundt
This article was published on Friday, September 27 2013; Last modified on Saturday, May 14 2016