I.D. Models 1/32 T-2 Buckeye
By Larry Hawkins
I built this for Armagan Kayra. The following is what went into the building of this kit.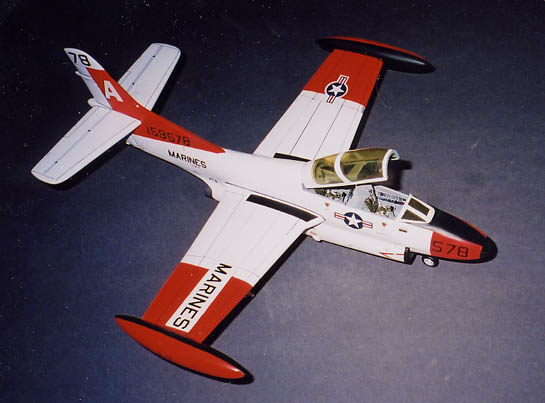 Used two Trumpeter A-10 cockpits and instrument panels from the spares box
Wheels and tires for the main struts are from the old Revel F-4, used the newer nose wheel from the R/M F-4 kit. Strut for the nose is from the spares box and the wheels are from the Hasegawa F-104 kit
Added detail to the cockpit where needed.
Stencils and decals are from the spares box.
White paint is auto touch-up paint from a can.
Reddish section is a special mix as to the photos I have.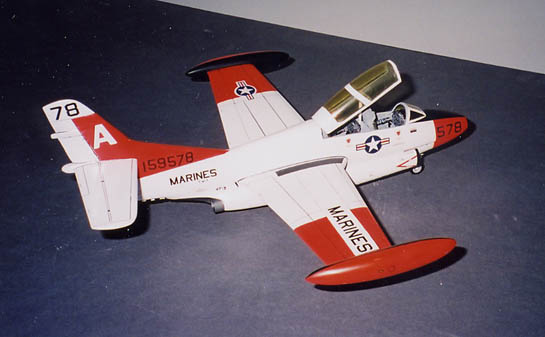 Wing walks are masking tape which were painted from a bomb can and cut out and applied to the wings.
Used a black marker to add the panel lines.
© Larry Hawkins 2004
This article was published on Friday, September 27 2013; Last modified on Saturday, May 14 2016