1/32 Scale Twin P-40 Mock-up
By Ron Denning
This is a scratch built 1:32 scale version of the Twin P-40 mock-up that is shown in the Squadron "In Action " book on the P-40. There is not a whole lot of information on this one off version of the P-40. I am not even sure it made it past the plywood stage, but an interesting model to build.
The nacelles are fabricated from plastic tubing covered with thin plastic sheeting. The nose is solid resin that I cast in place and then shaped. The throttle quadrant was modified for the twin engine set-up. The tail number depicts the airframe that was used for the mock-up. Only one other kit had to be sacrificed to make this guy.
It was a fun build and fun trying to find out the history of this mock-up.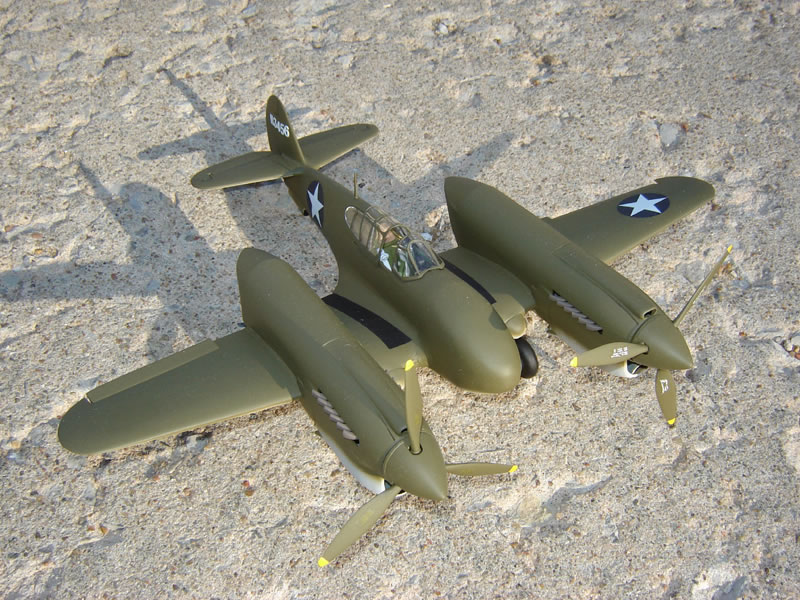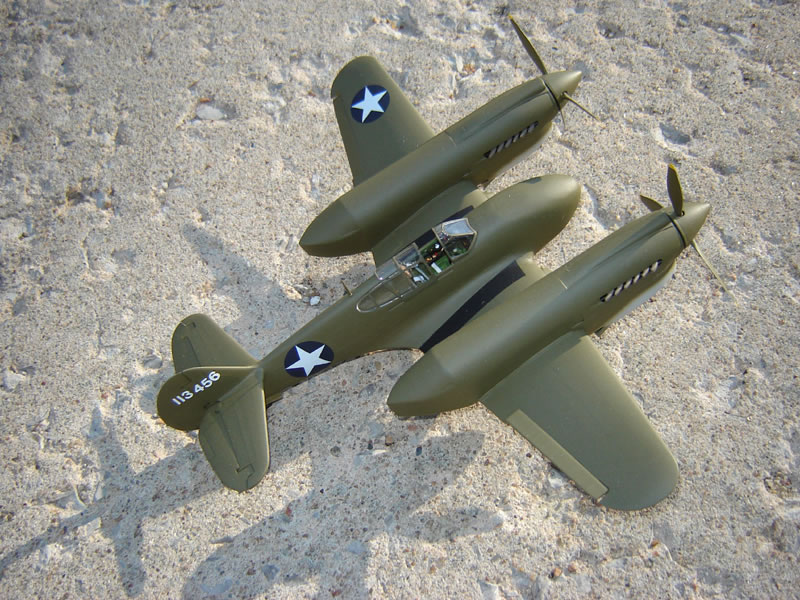 © Ron Denning
This article was published on Friday, September 27 2013; Last modified on Saturday, May 14 2016