Hasegawa 1/32 Bf 109E-7 Trop
By Olivier Barles
Following my previous expedition of the images of my Spit Vb Trop, here are some of one of his opponent, the 1/32nd scale Hasegawa Bf 109 that I chose to build "Tropical" in some markings of the JG 27...
Contrary to the Spitfire, the model really showed its age and a lot of work was necessary to thin many parts and to make the general level of the kit up to something "more acceptable". But like the Spitfire, the undercarriage wheels had to be deepened and all panel lines to be engraved.
Then, the fun was to paint and to weather. I tried to imagine how the plane could look like after a desert rainfall, once the sand carried by the water has dried...
Once more, those extreme weather conditions are the most excited to be "transcript" on.
Hope you'll enjoy!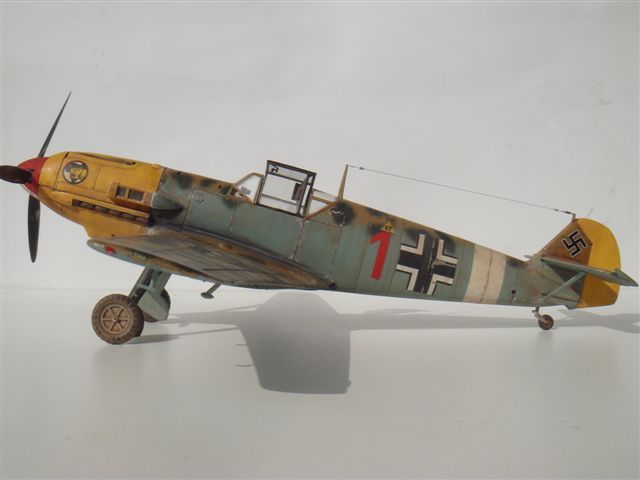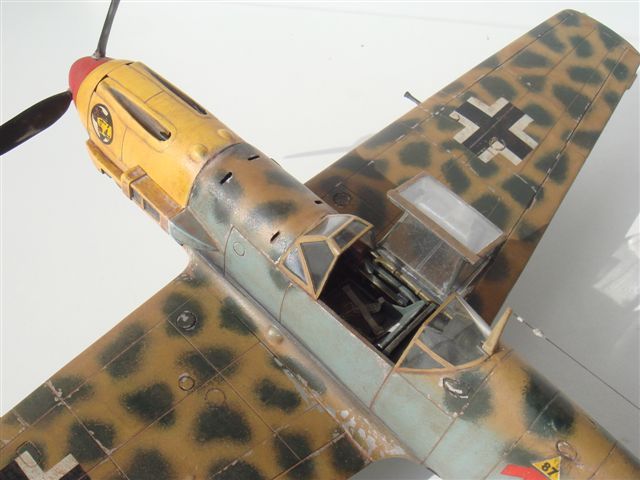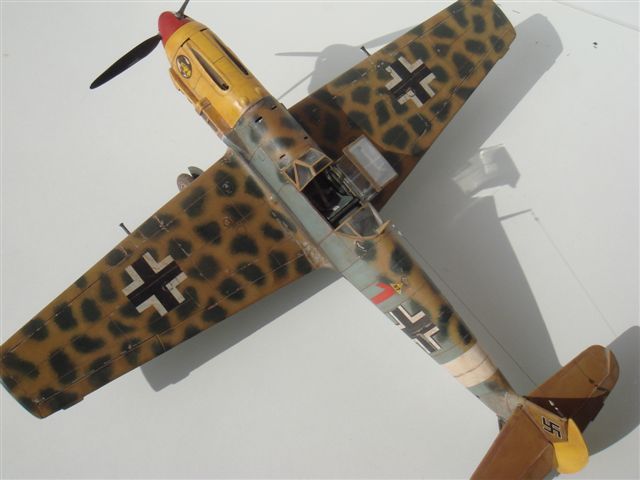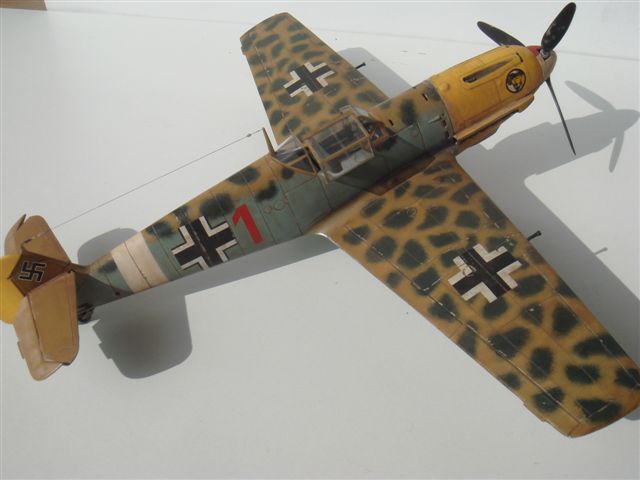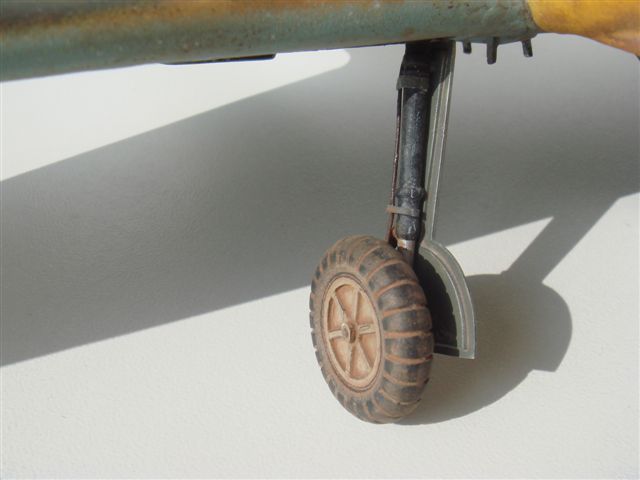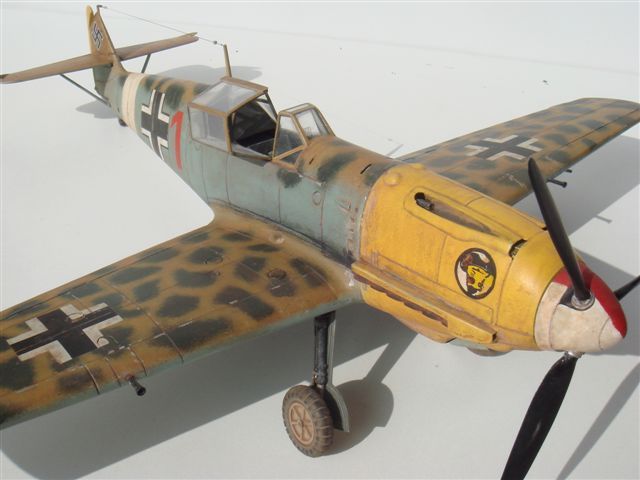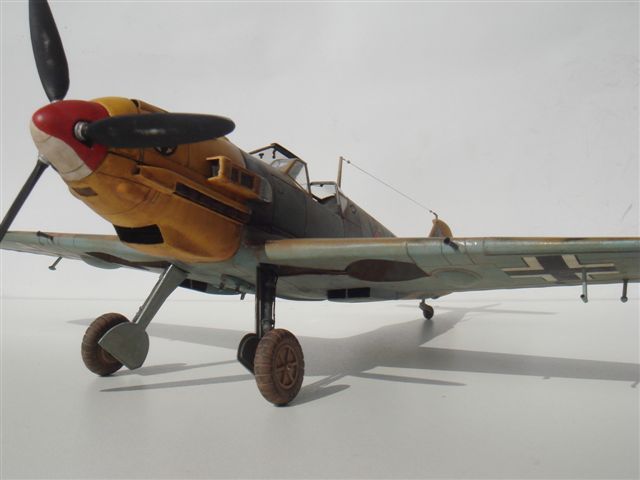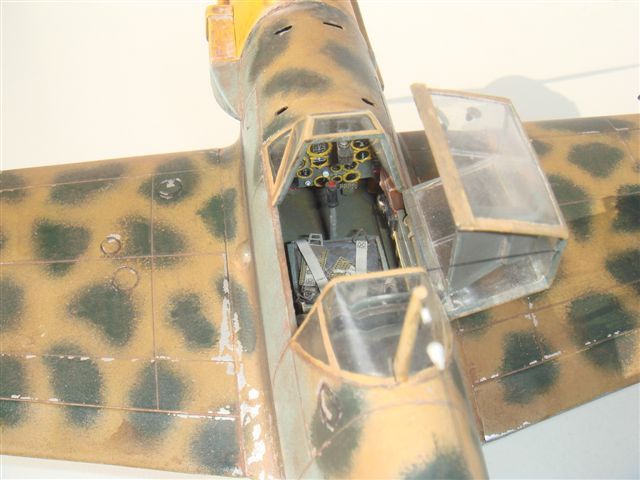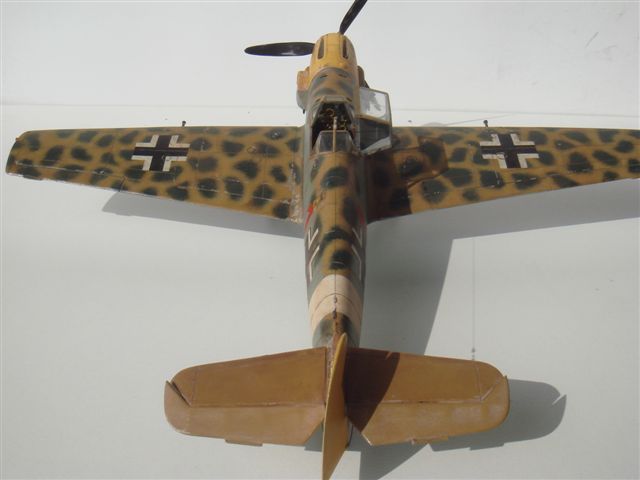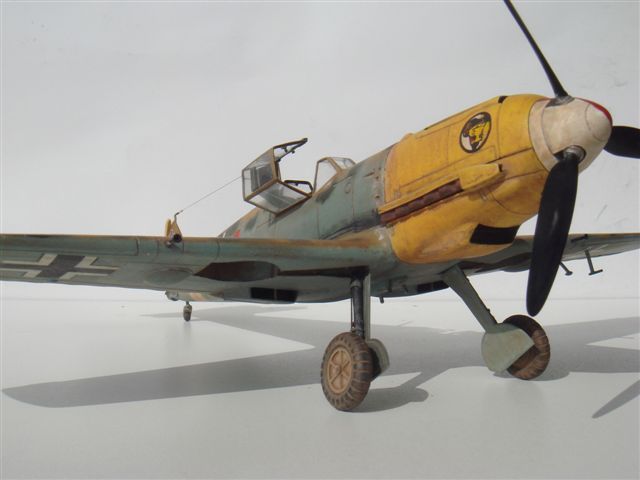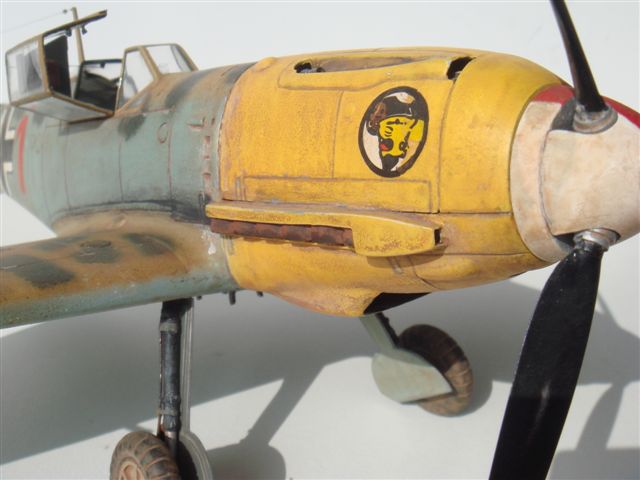 © Olivier Barles
This article was published on Friday, September 27 2013; Last modified on Saturday, May 14 2016