Hasegawa P-51 Mustang in 1/32nd Scale
By Olivier Barles
P-51 Hasegawa Mustang in 1/32nd scale, an "old kit" that necessitated the usual engraving and filling for a result looking not too bad to me.
There is not much more to say to describe this kit assembly as I did not really try to do some "hyper detailing".
One thing to mention though is the way the canopy has to be fixed.
This is a good example of what we would qualify in French of "n'importe quoi"!
In fact, the transparent part of the sliding canopy must be glued on its frame and it is virtually impossible not to see some glue marks once finished, not to say also that the joint between both parts needs to be delicately filled in as well!
It certainly was the most complicated challenge when building this kit!
Classical markings that have been "hand painted" for this fantastic plane that has such a sexy shape!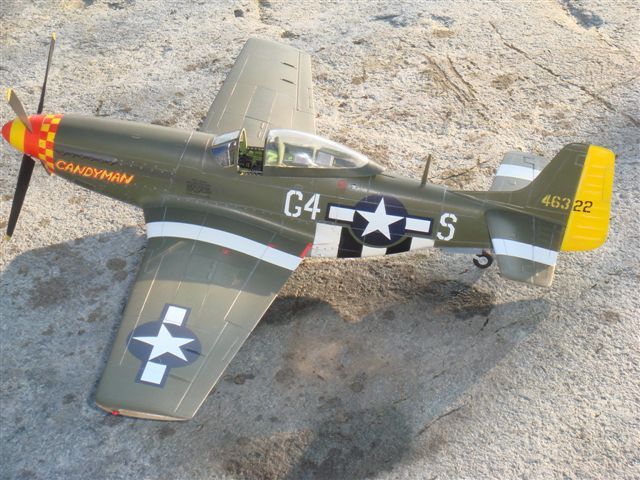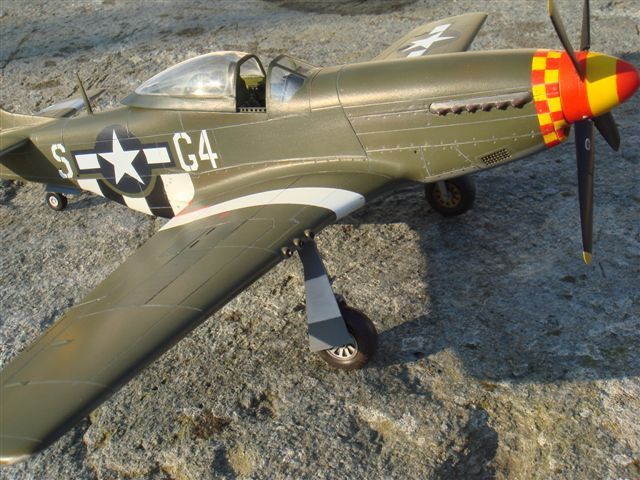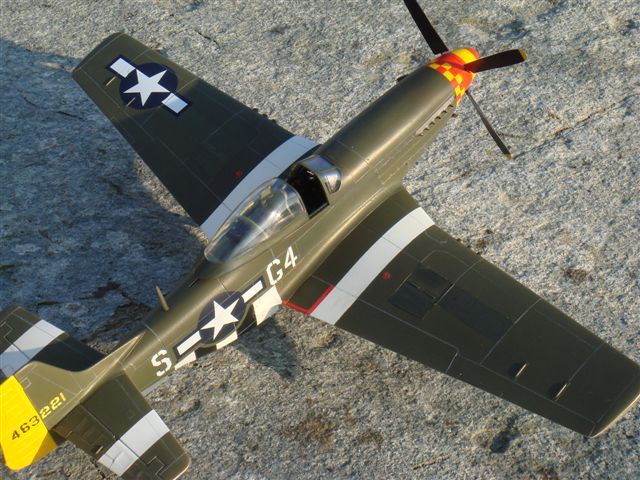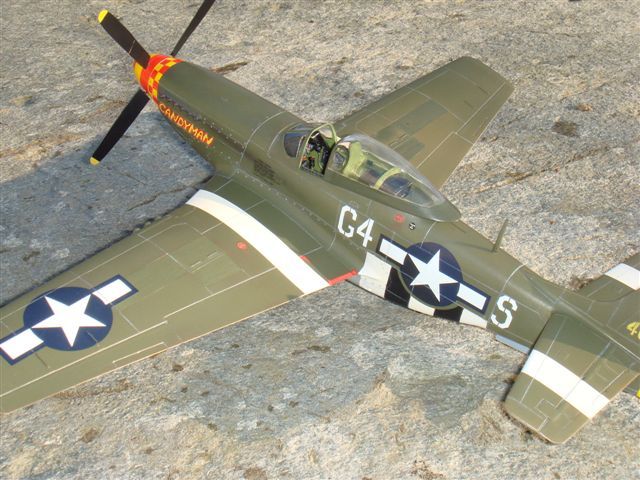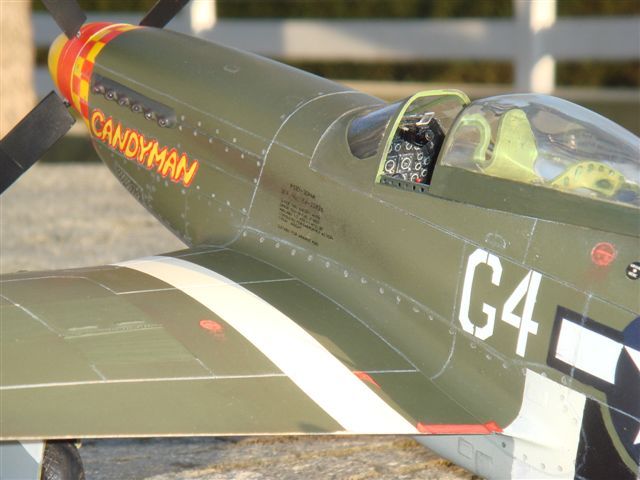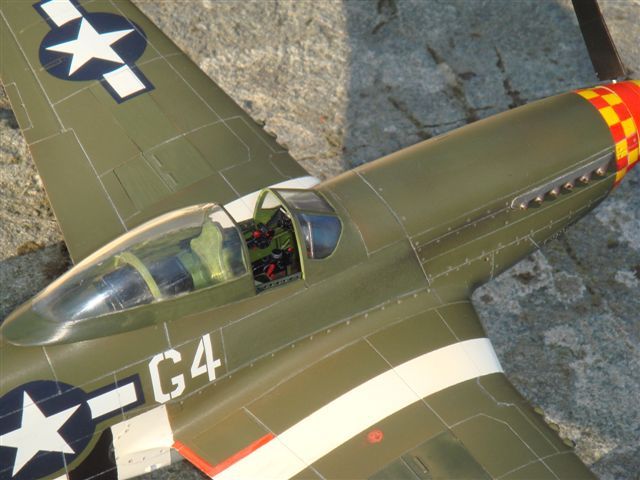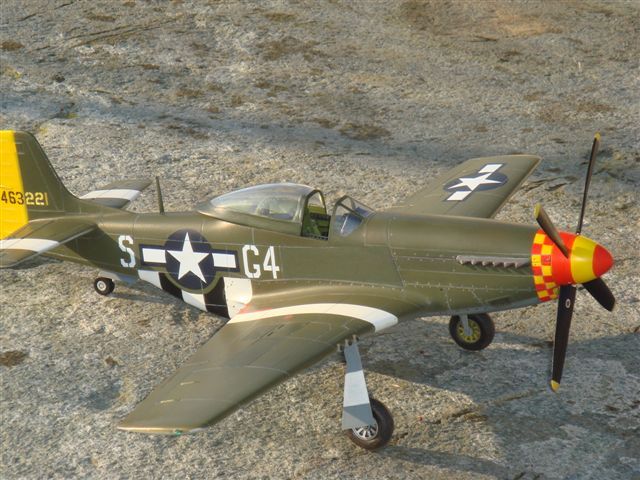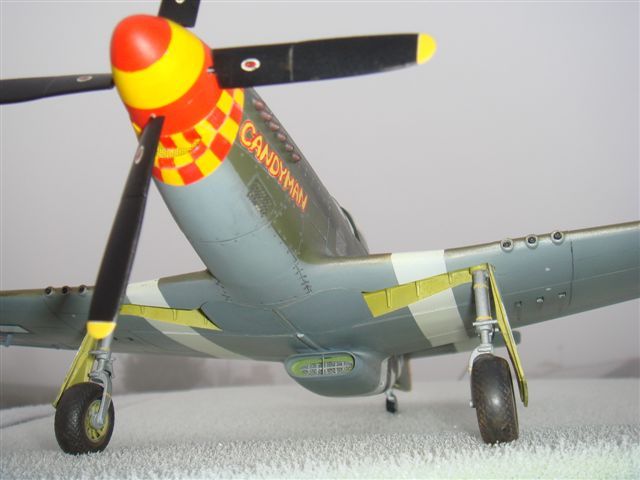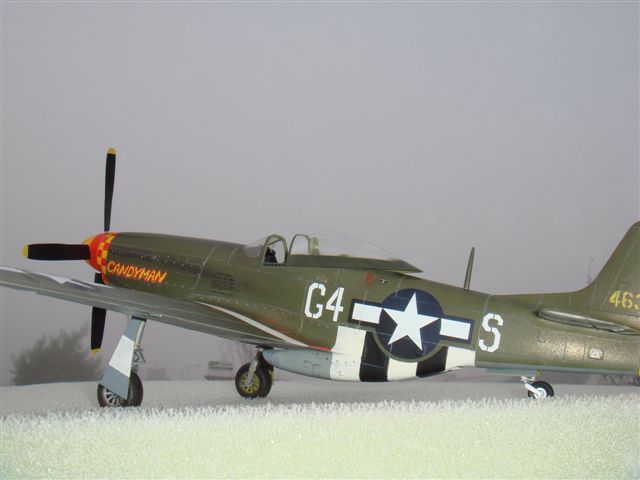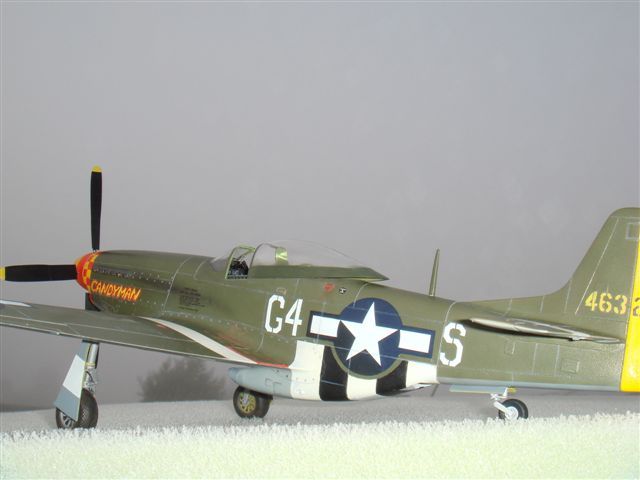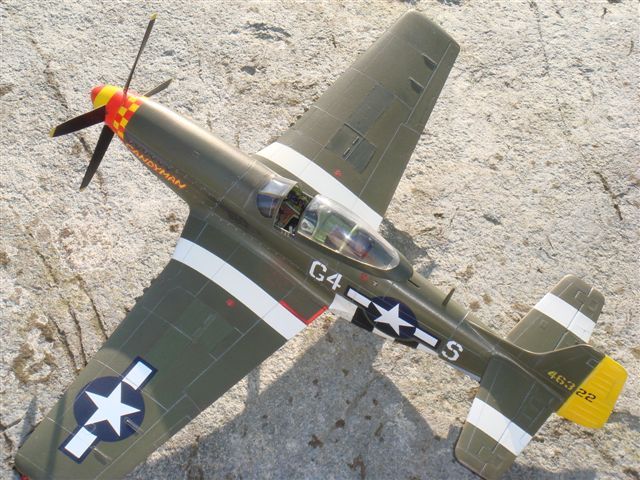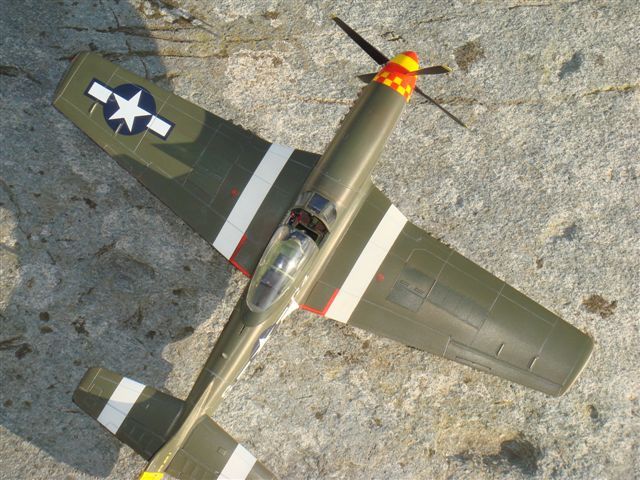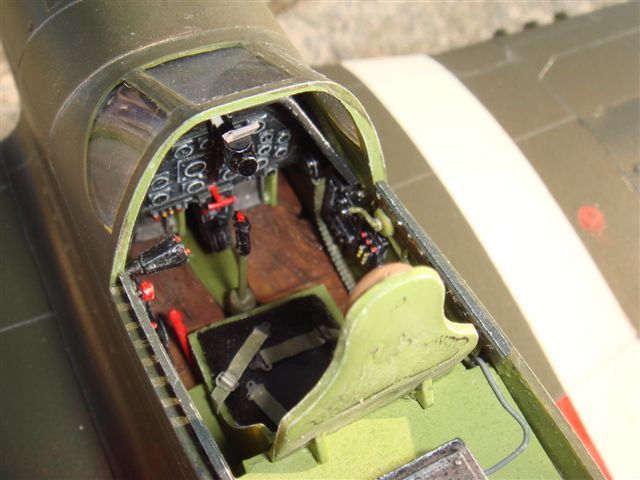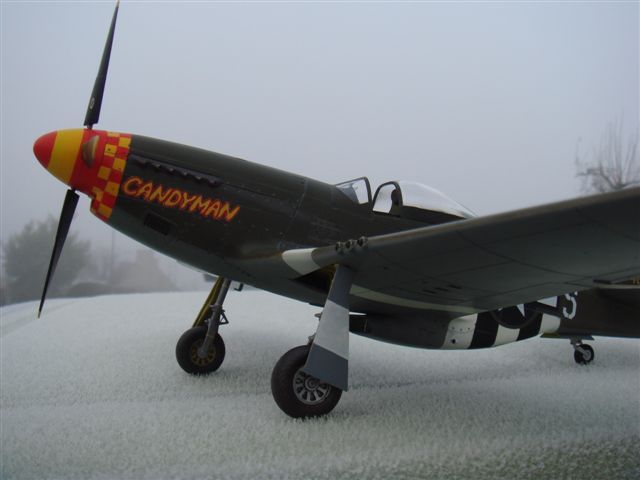 © Olivier Barles
This article was published on Friday, September 27 2013; Last modified on Saturday, May 14 2016