Williams Brothers 1/32 Caudron C-450
By Olivier Barles
Here are a few shots of my Caudron C-450 that ran the 1935 speed races in France.
This plane is beautiful example of what can be seen as one of the best match ever in combining some very elaborated shapes with a low powered engine.
Building her mainly consisted in scratch-building the cockpit (that was very simple in reality though!), cutting the left cockpit access panel and then to thin it copiously to fix it "open" in order to have a direct look of "what's inside", using "tons of putty" and "square meters of abrasive paper", engraving the very few fuselage lines to get a more realistic look and "vacuforming" the canopy in a thin transparent plastic sheet in the same purpose.
I also added a couple of cylinders to the original part of the kit that represents the 6 cylinders Renault Engine (part made of one cylinder only with behind it, a "very unpleasant separated wall") to give some realistic depth to the engine compartment and finally, I gave the empennage a dynamic look.
Then, I decided to leave the cockpit open and to apply this beautiful blue painting in a very clean way (it changes from my usual WWII fighters that I love to weather!), rendering the aspect of a plane "ready to go", just a few minutes before the races starts…
Hope you'll appreciate!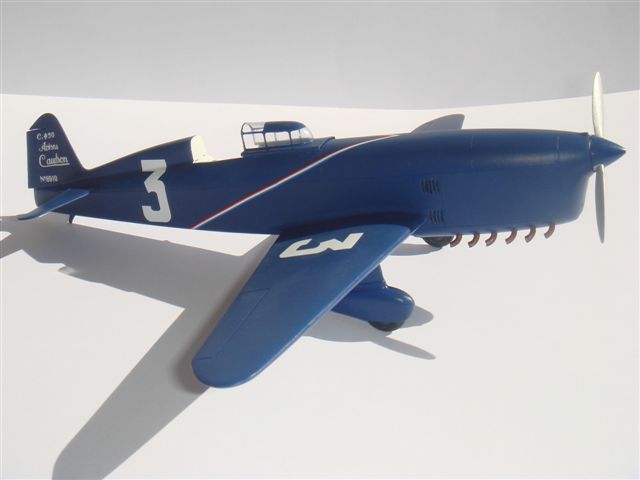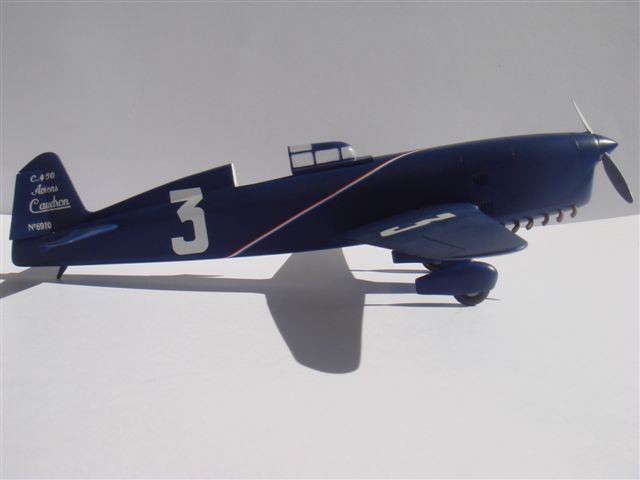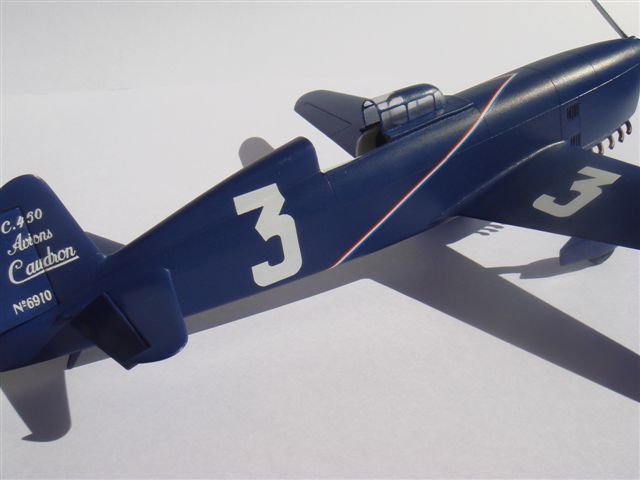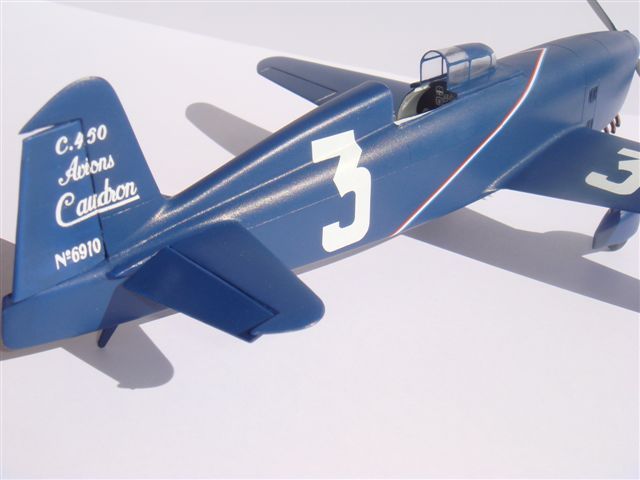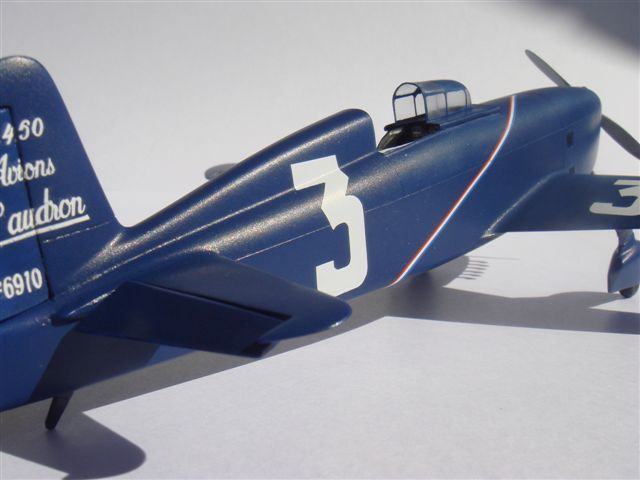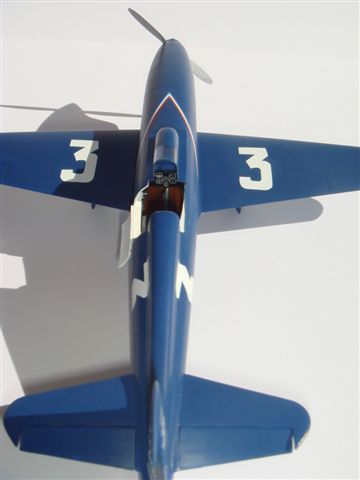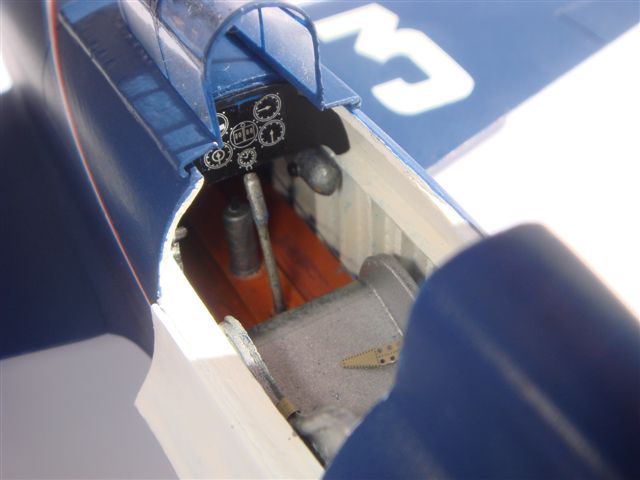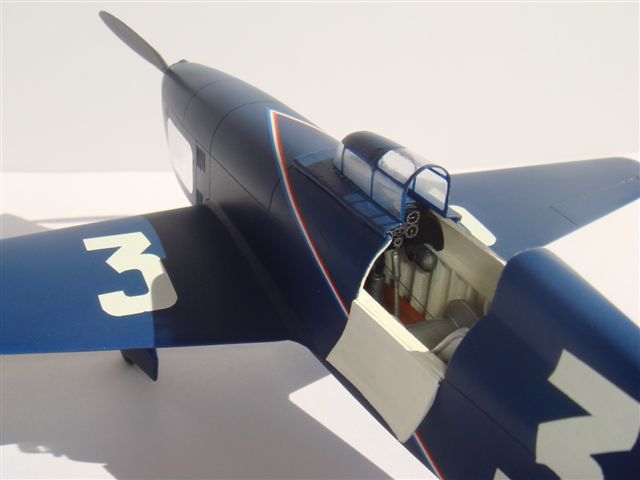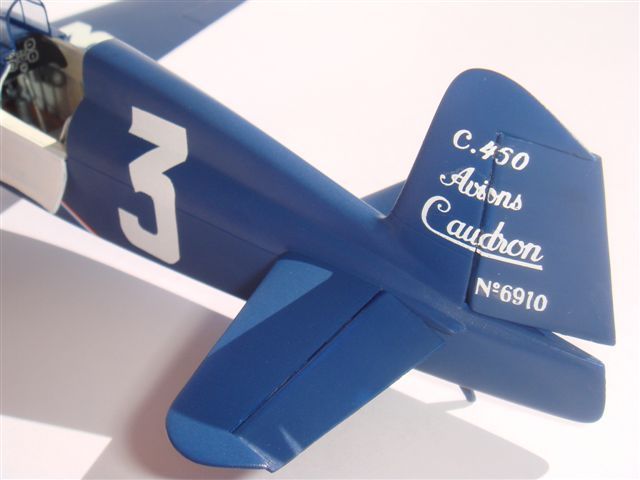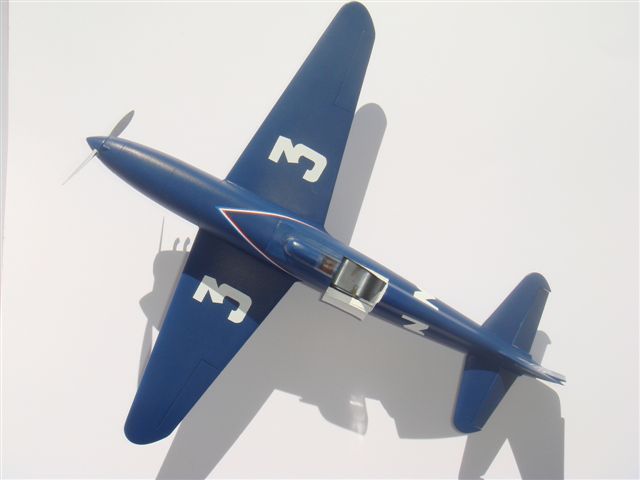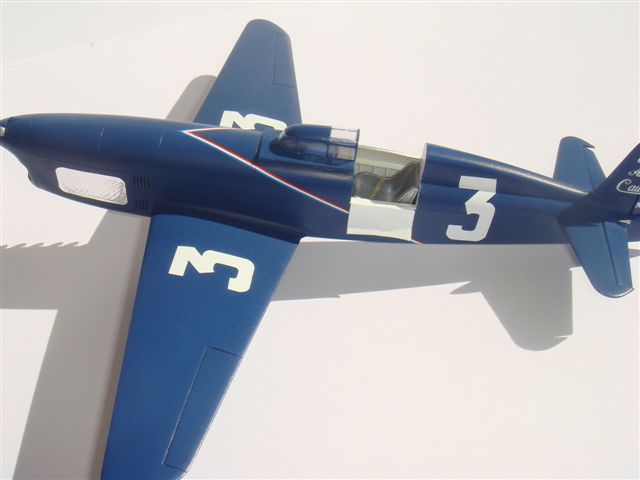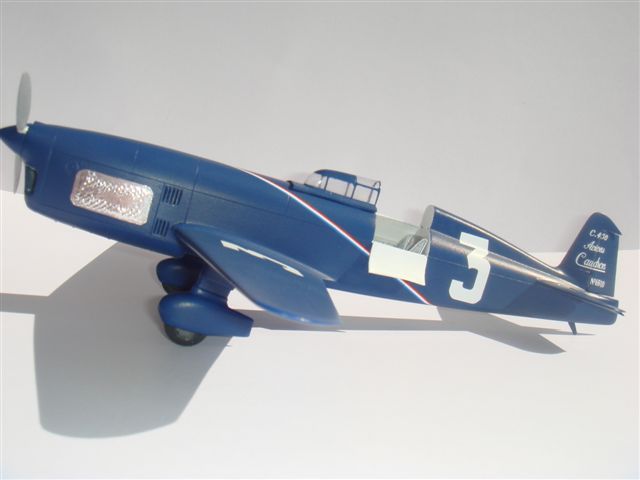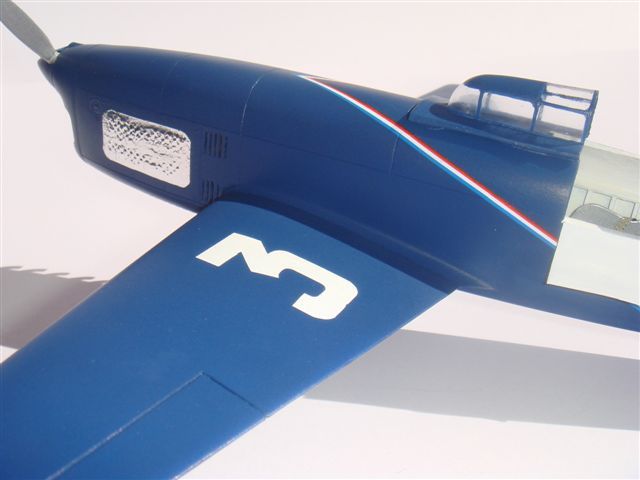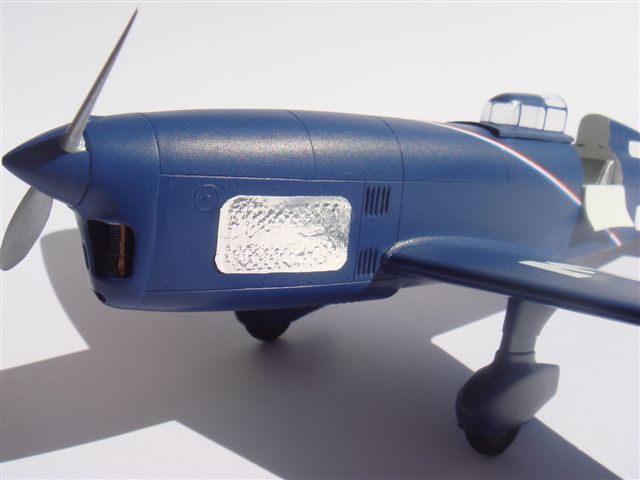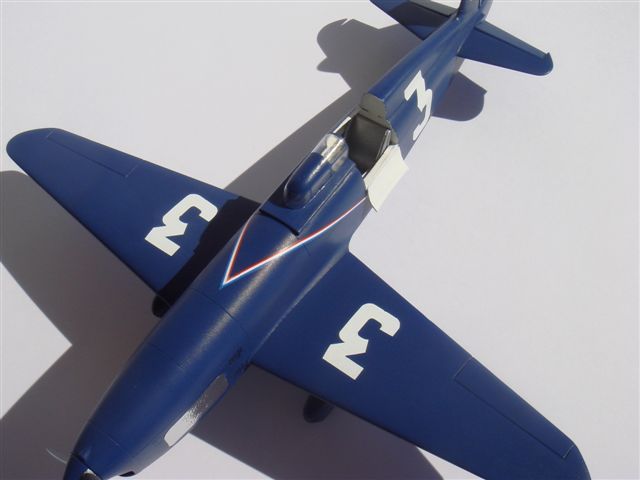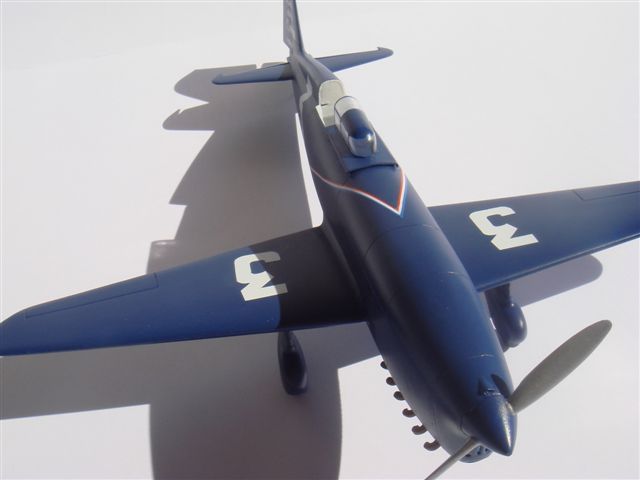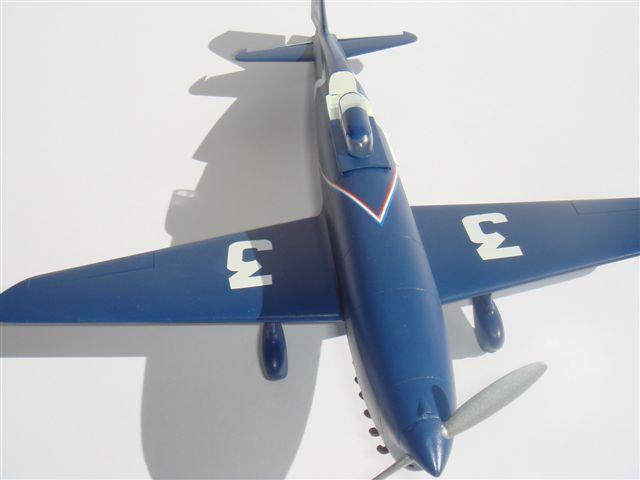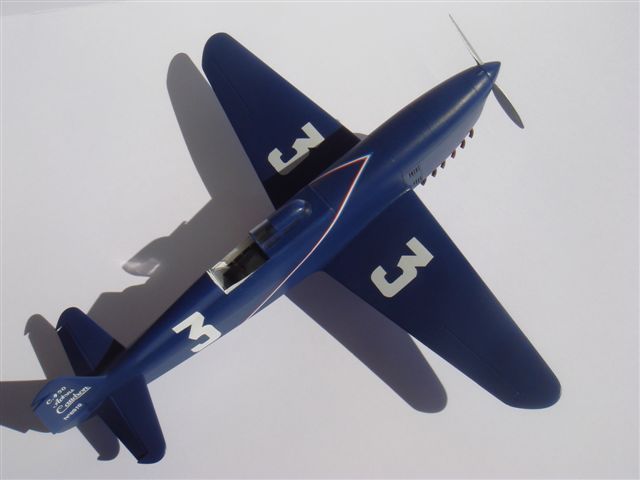 © Olivier Barles
This article was published on Friday, September 27 2013; Last modified on Saturday, May 14 2016