Hasegawa 1/32 Kawasaki Ki-61 "Hien"
By Olivier Barles
Here are a few pictures of my recently assembled Kawasaki Ki-61 "Hien" from Hasegawa.
This time, it has been a very "quiet" work with only "a minor need of a bit of putty" for the joints between the wings and the fuselage.
Otherwise, no surprise: some very good Hasegawa stuff providing thin and realistic structures lines and very precise rivet points.
The good thing with such a plane is the choice of colors and markings where you can "extensively" use your "weathering skills"! This one was no exception.
The best part of the assembly was indeed finding as much as possible the right balance in weathering / aging.
The aim is to give the model the appropriate look that could fit into the most realistic appearance, showing a plane with already a long operational life but with "no excess".
As a matter of fact, weathering and aging too much can somehow become a systematic process and in the end, results give the opposite by showing up an artificial aspect...
Hope I could do it this time!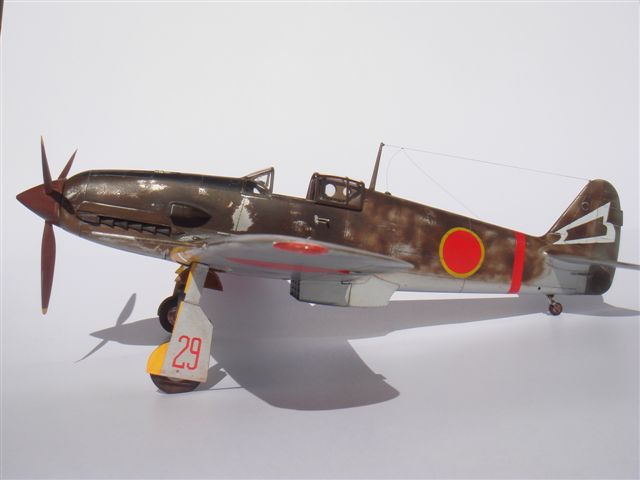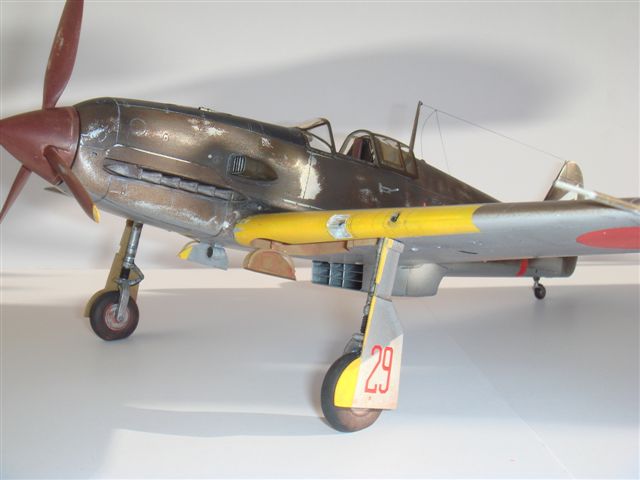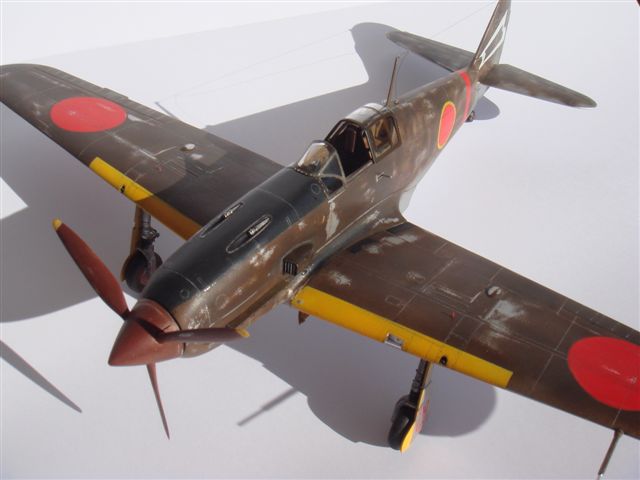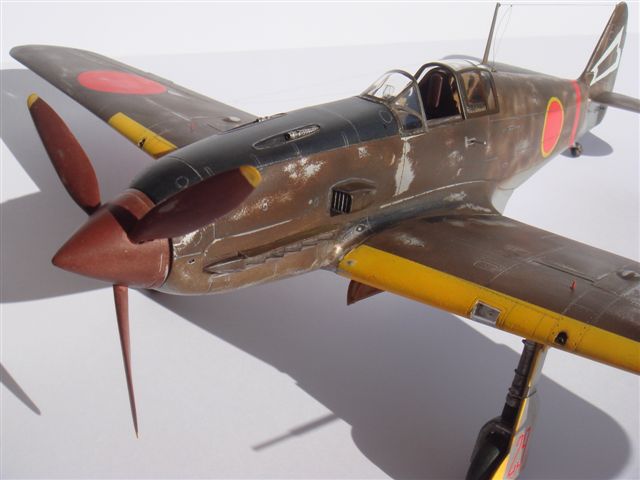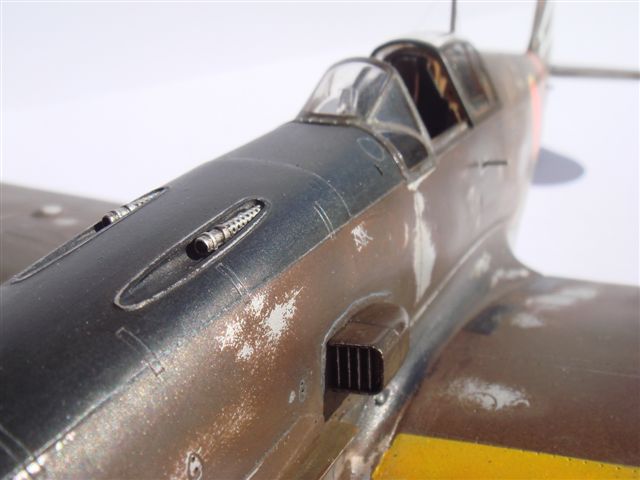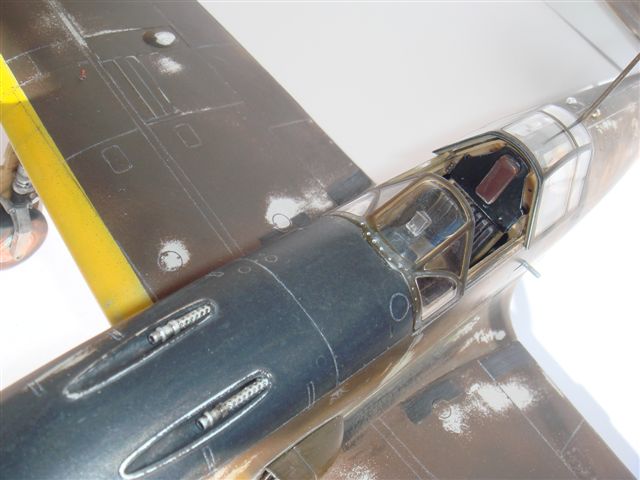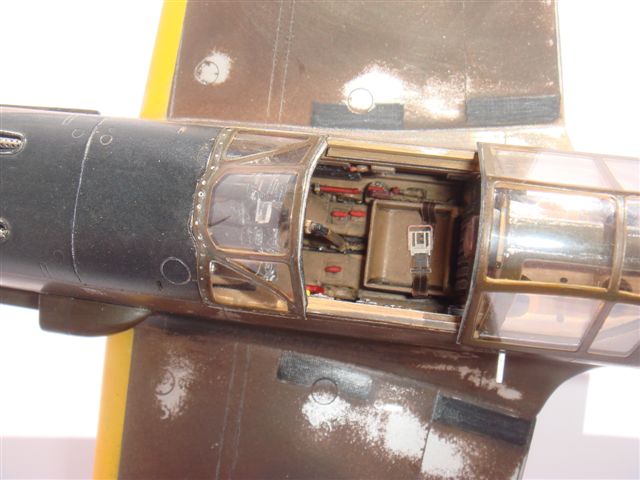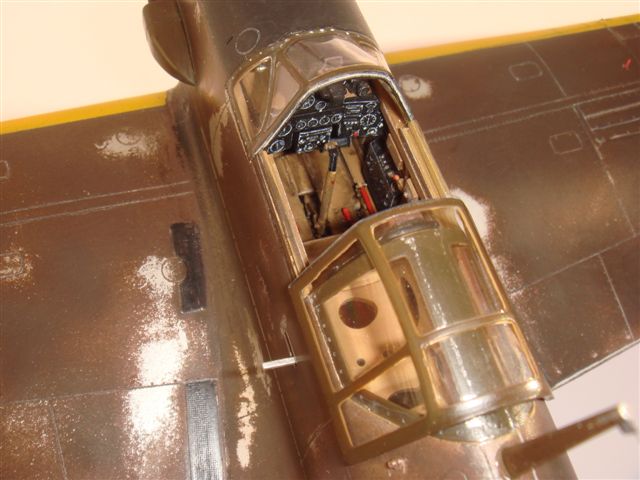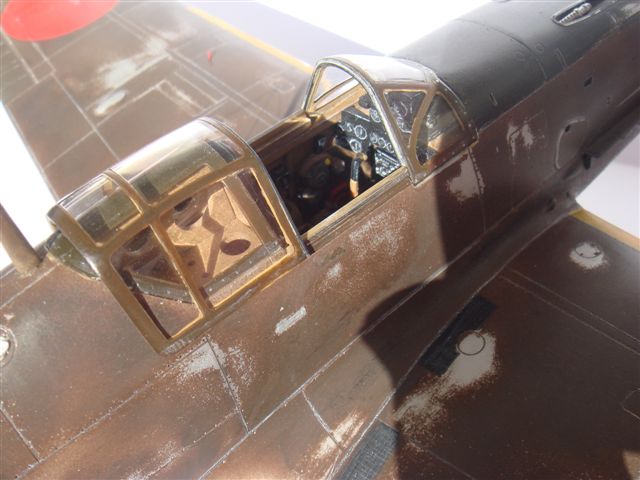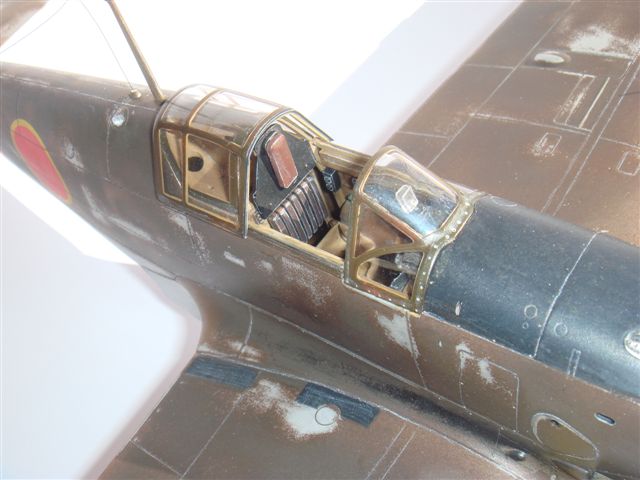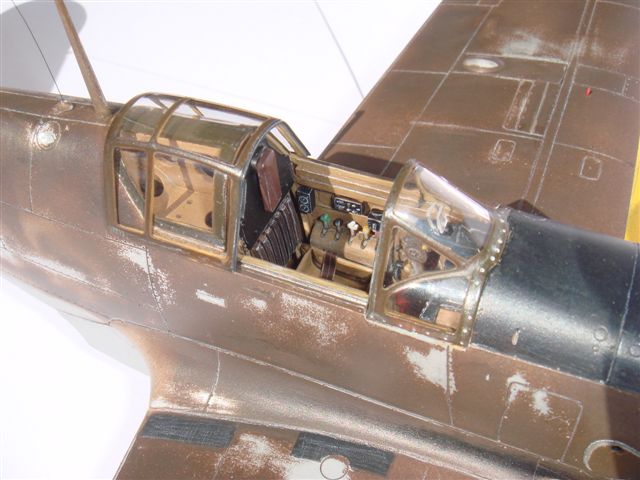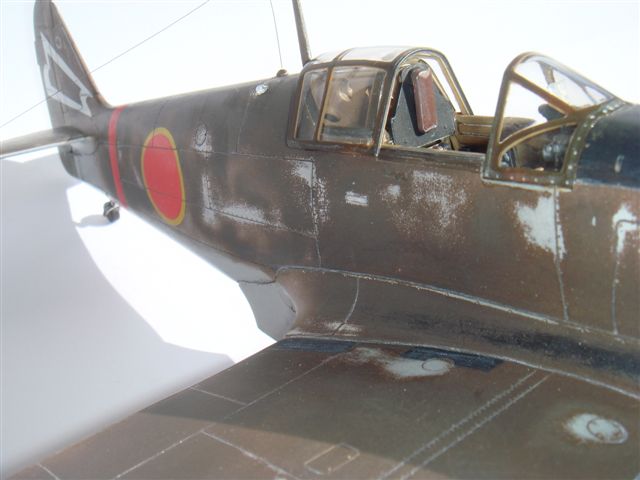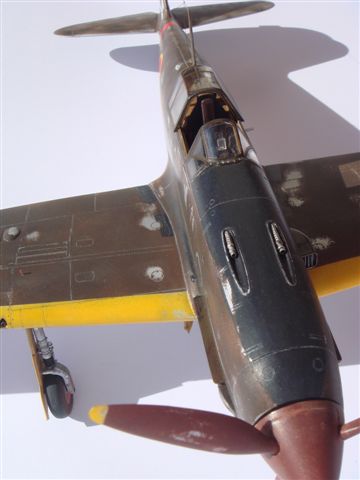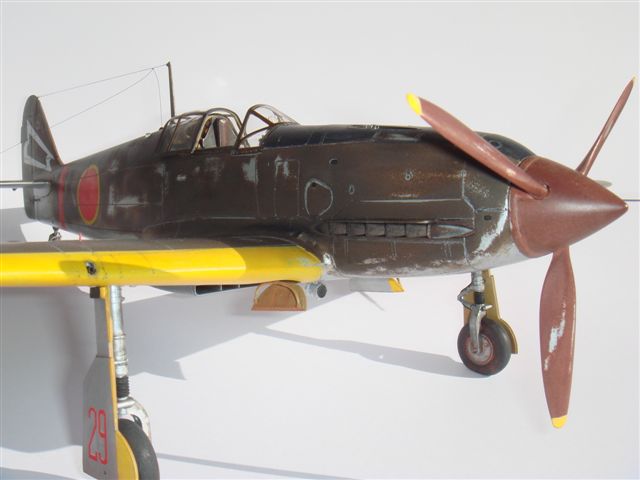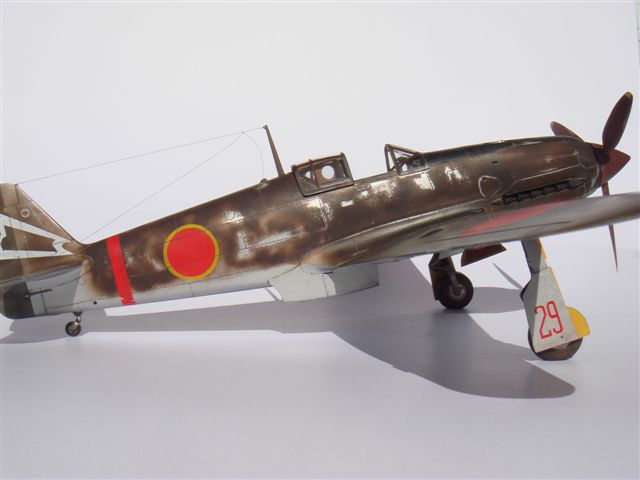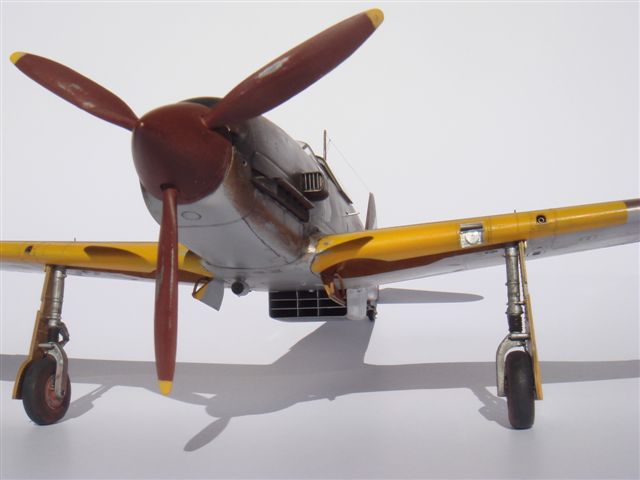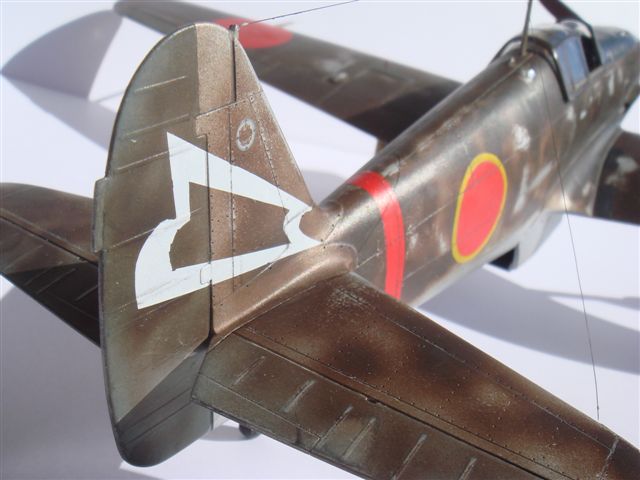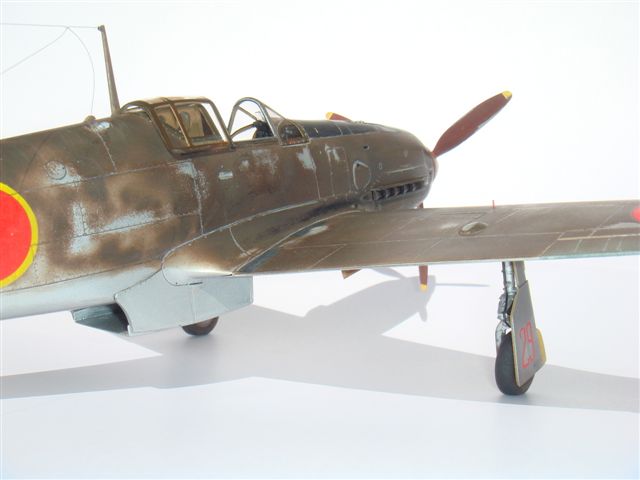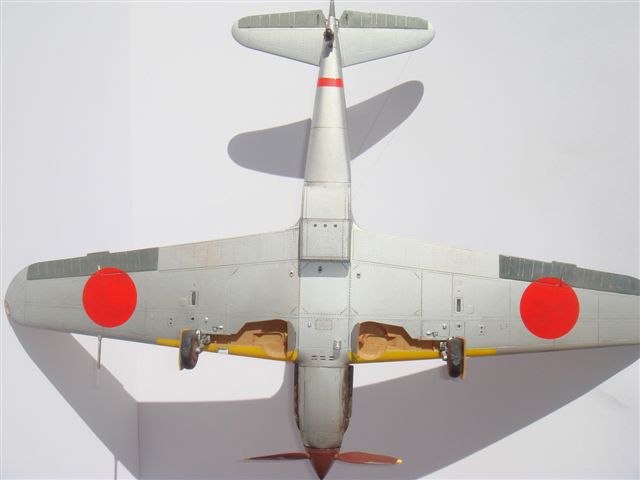 © Olivier Barles
This article was published on Friday, September 27 2013; Last modified on Saturday, May 14 2016