Trumpeter 1/32 MiG-3 Black Sea Front, Spring 42
By Olivier Barles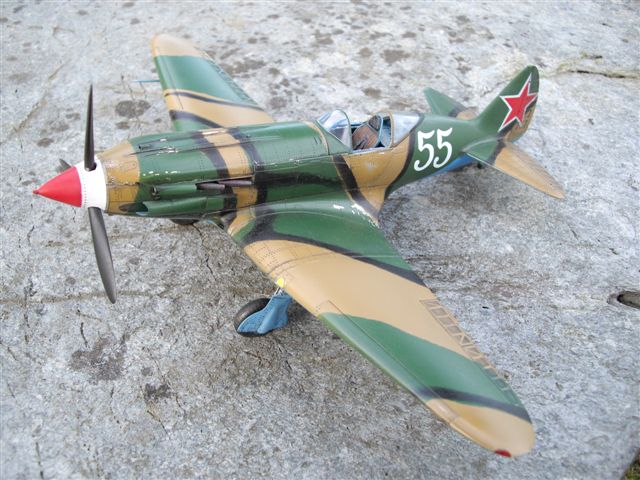 There are a few differences with the previous one I did in March 2009:
this time, no winter scheme but markings that represent a machine of the Black Sea Front in Spring 42
like many other MiG-3, this plane had neither radio equipment nor central canopy which had both been removed on the field (radio did not really work and was an unnecessary weight to carry and the sliding part of the canopy could not be easily get open in flight for a fast evacuation!)
I used photo-etched flaps from Eduard that I fixed open, even though this configuration was rarely seen on the ground
I made a new spinner that is more pointed than the regular type, showing at its extremity a ratchet for assisted engine starting
For the rest, the assembly process remained pretty much the same:
thinning various kit parts kept me busy half of the total assembly time, main work being the propeller that was an ugly piece of plastic out of the box!
I used the original wheels to make new flat wheels, compressed by the plane weight with their typical rebounded sides (as it can be often observed on pictures) parsimoniously applying putty at the right spots and sand paper erasing at the correct tempo...
undercarriage wheels were completed with scratch-built retraction systems
a few cables have been added in the cockpit
Then, it was painting time. I know that colors that I used might look quite bright, but I chose them "deliberately", doing my own interpretation based on the "Soviet Air Force Fighter Colors 1941-45" book by Erik Pilawskii.
In a few words, defining the exact nuances of the colors used by the VVS is extremely difficult.
Because of the chaos...
.
generated by the German offensive on the West industrialized Russia
increased by the fast delocalization of the Soviet production tool
due to the disorganization in the supplying of raw materials...
...and because of the soviet bureaucracy, for the first two years following Barbarossa, there was no longer any real standardization of the paintings used for the various VVS camouflages.
Therefore, colors normally used to paint trucks or tractors such as a nice "bottle green" could have been used on planes and because there was sometimes no other choice that "using some leftovers" of painting, amazing mixing were observed...
"That was the spirit" for deciding on how I wanted to paint my MiG...
And I have to say that I'm quite satisfied with the result...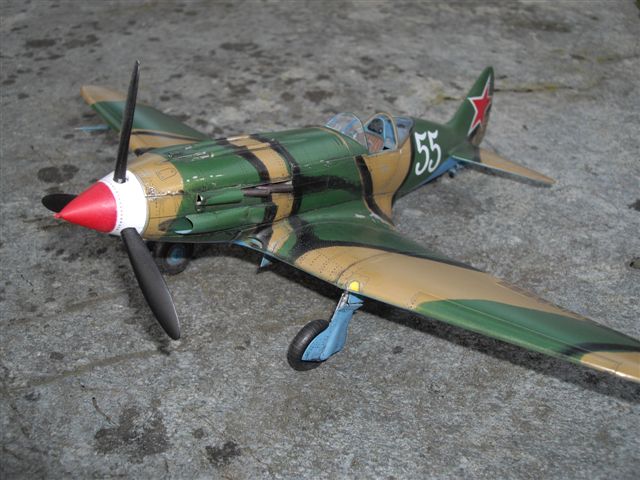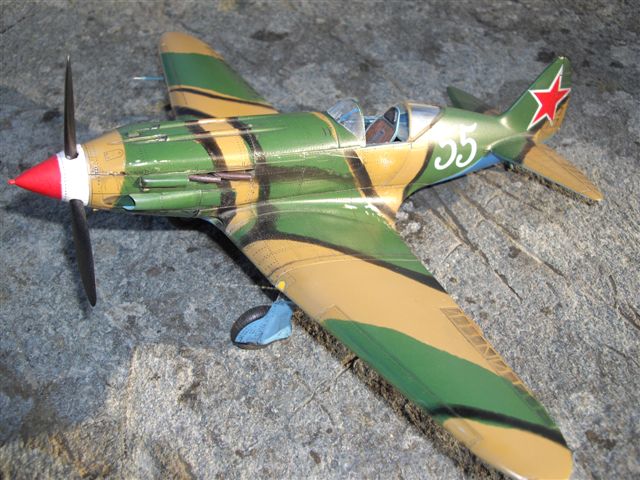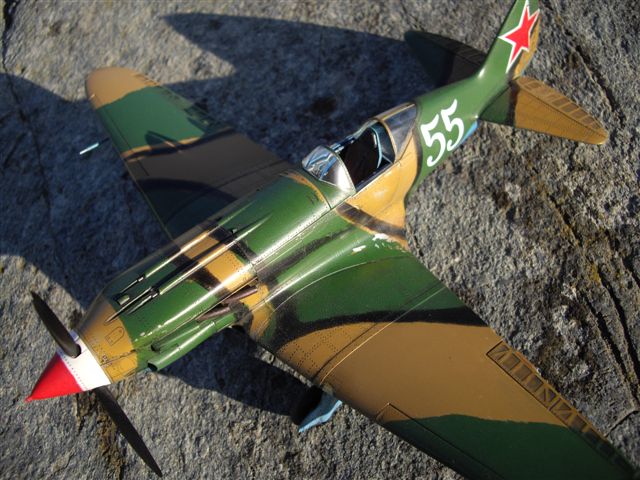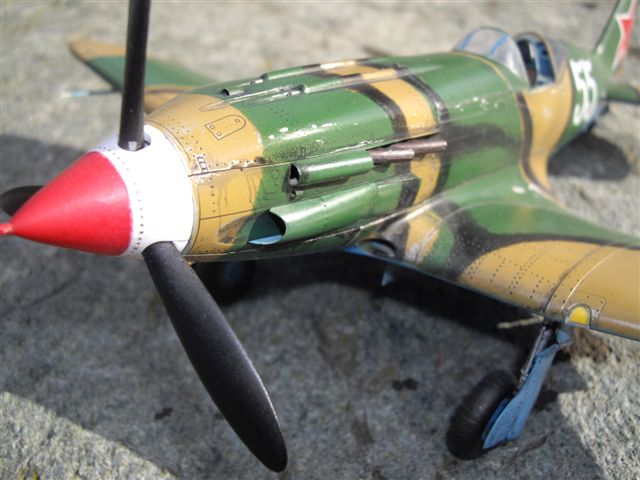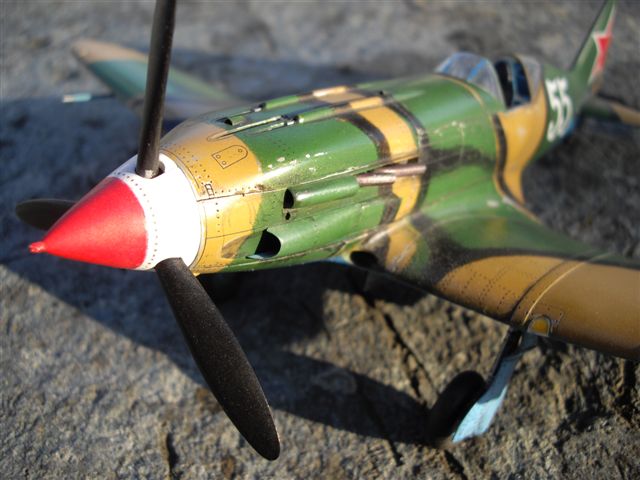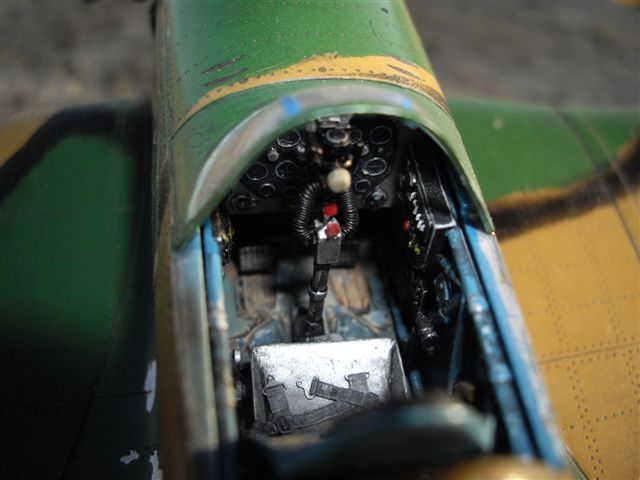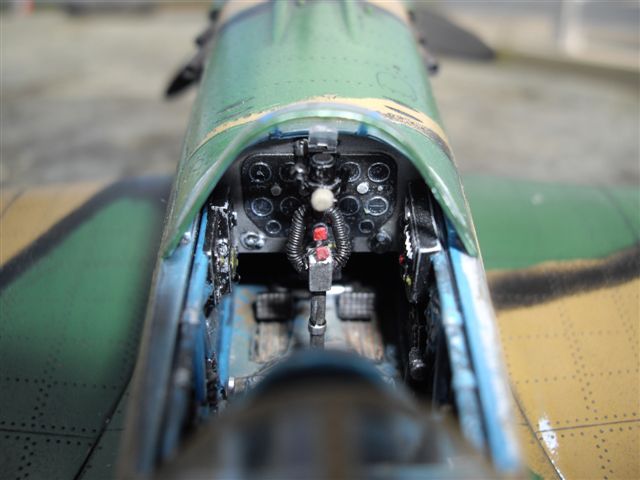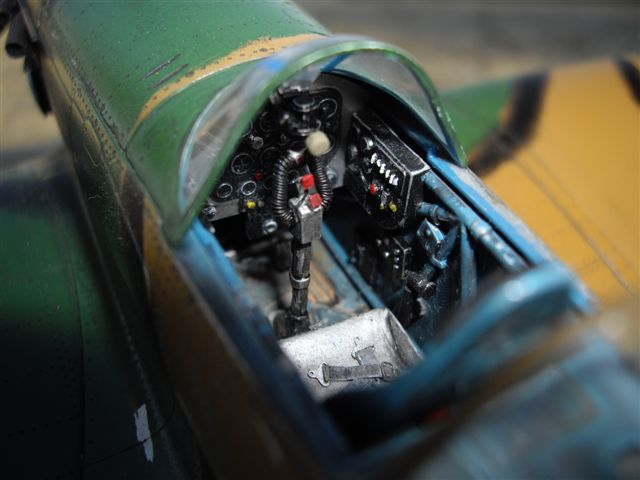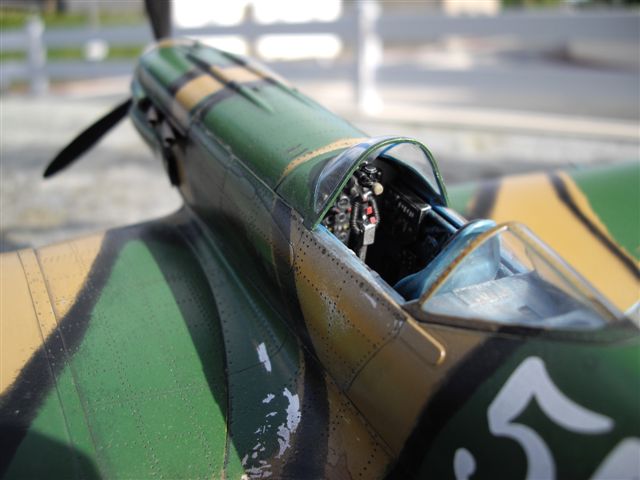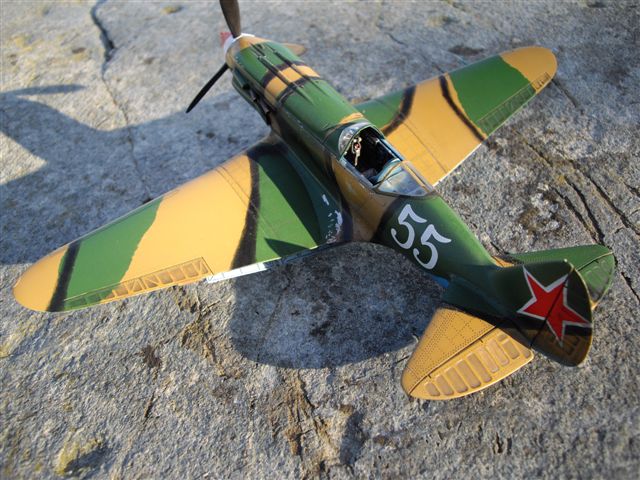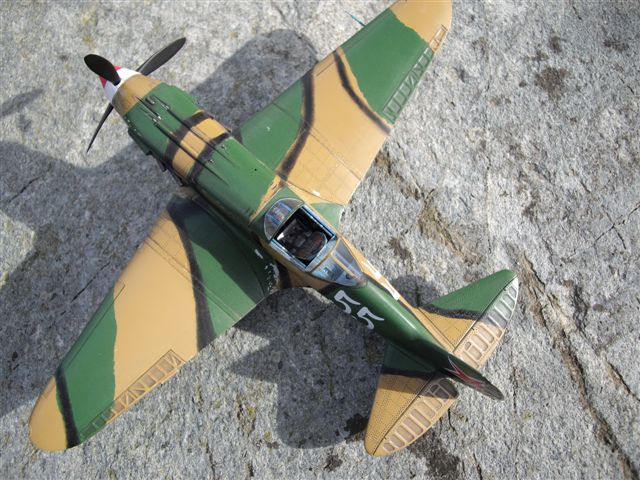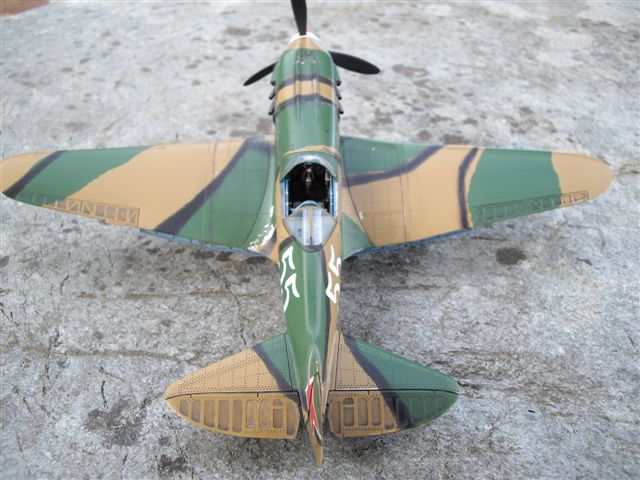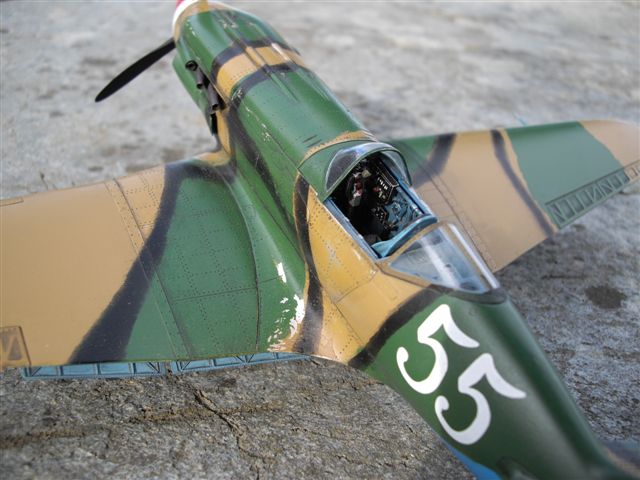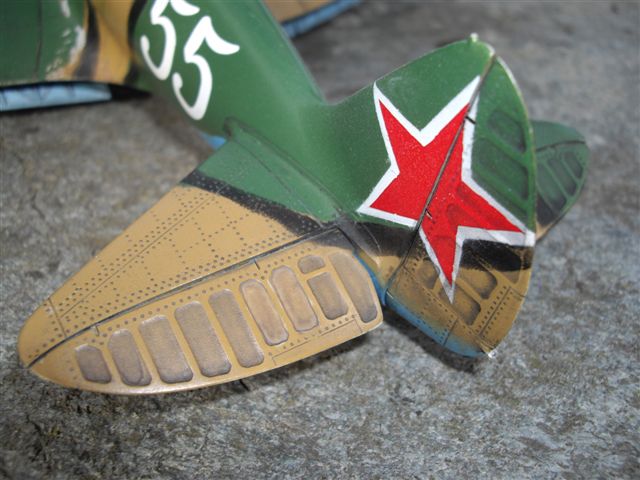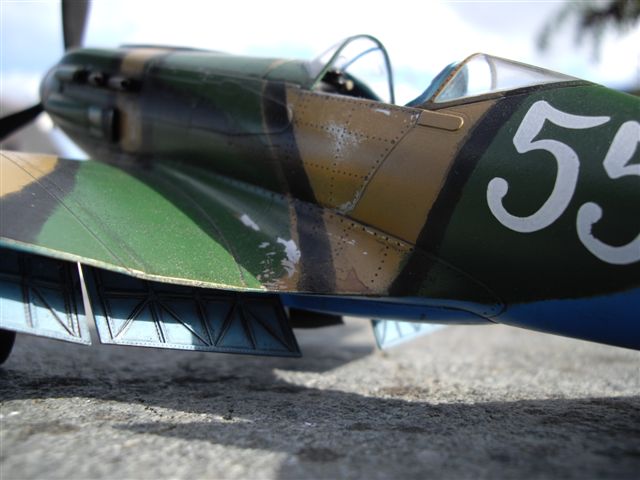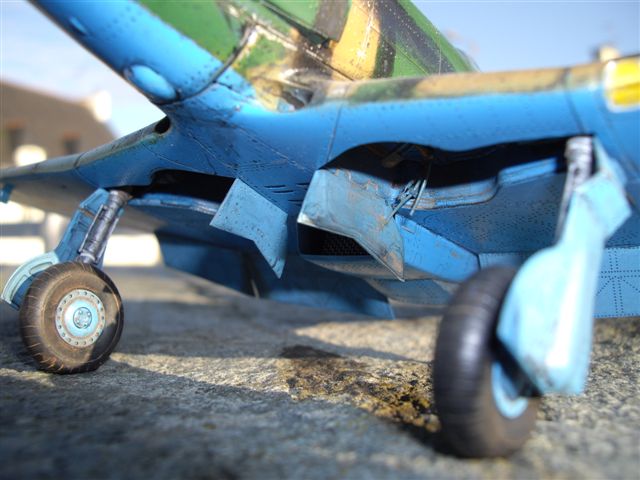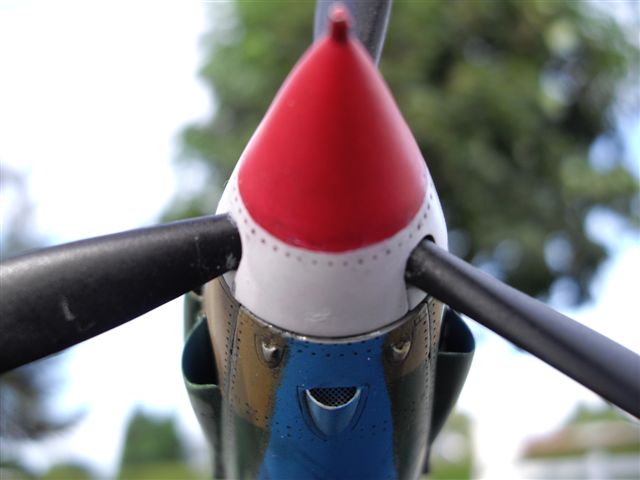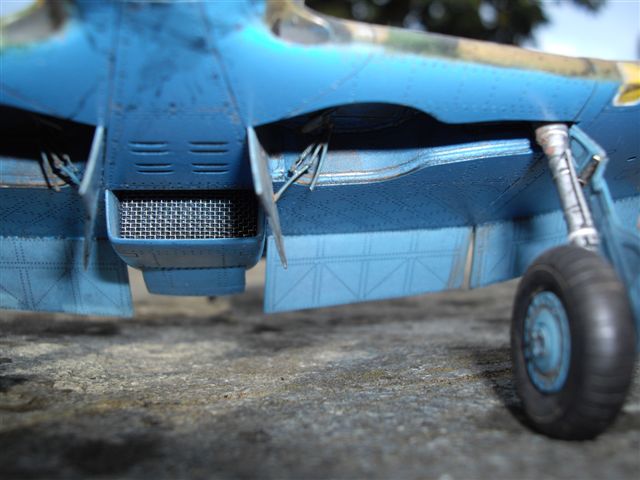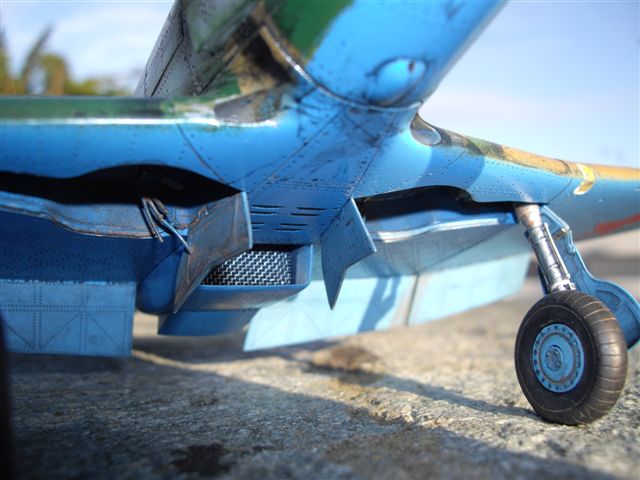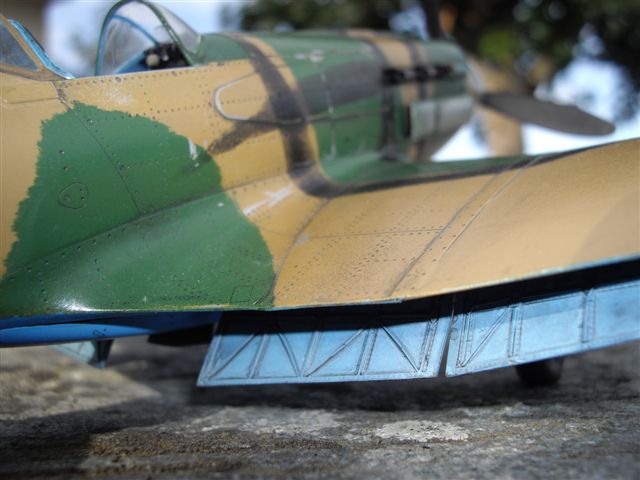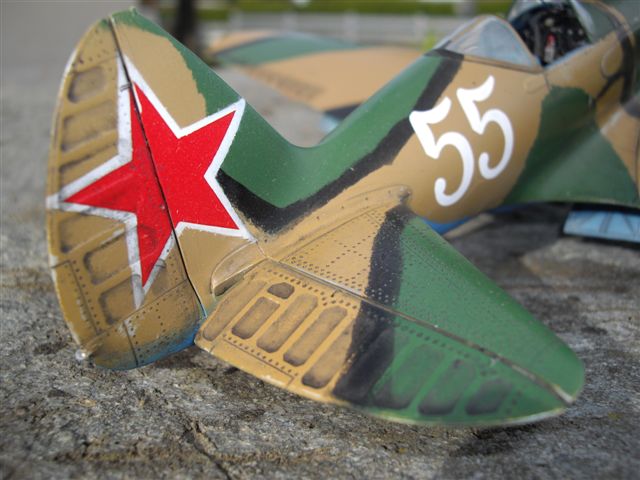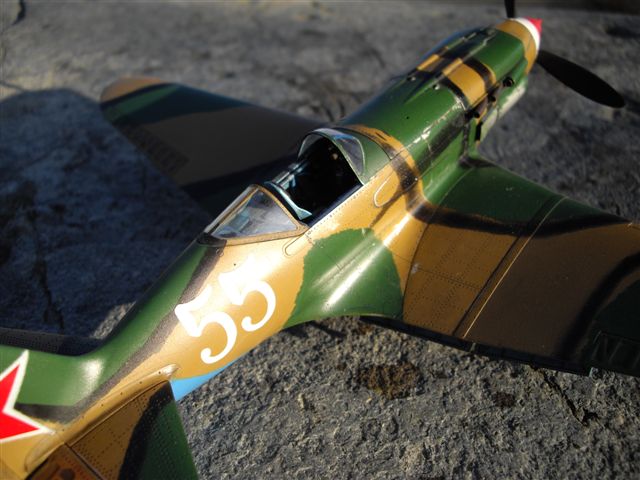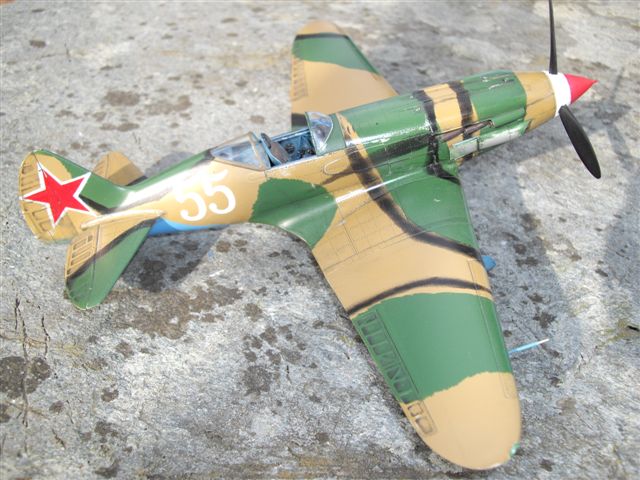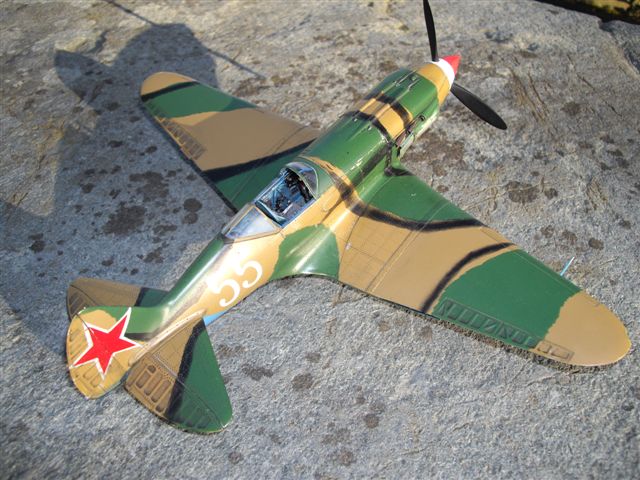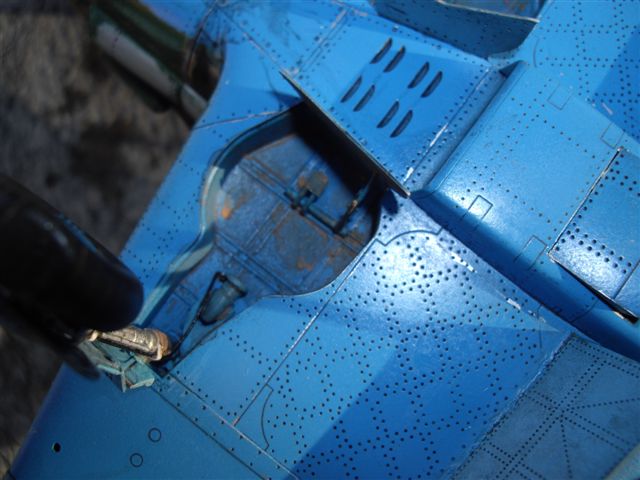 © Olivier Barles
This article was published on Friday, September 27 2013; Last modified on Saturday, May 14 2016