Revell 1/32 P-47D Razorback
By Olivier Barles
Here are a few pictures of my Revell P-47D Razorback in 1/32 scale.
This model was offered to me about 16 years ago, and not to say that its design is even much older!
It made me remember the first Revell "Bubble Top" P-47 Thunderbolt that I had built many more years before, when I was a teenager...
So, my objective this time was to try to make something out of this "erratic molding" in doing "more or less" a straight from the box assembling and that could be recognized as much as possible as a "Republic P47 Razorback"!
So, beside a non negligible part of improvement work by "home scratch building" (mainly for the cockpit and the engine) and the massive use of sandpaper to thin most of the model parts to give them a more realistic look, I also decided to engrave panel lines in keeping all structural raised rivets intact.
The idea was to try to represent "this beast" as massive and impressive it looked, taking into account that its aspect of rugged surfaces participated to it.
Colors and markings are those of a plane that flew with the 332nd FG, the famous "Tuskegee Airmen" when this Group was briefly equipped with P-47 as a transition between P-40 and P-51.
The interesting thing is that when you combine the fragile Olive Drab color with the dusty airfields in Southern Italy, you have the opportunity to do some interesting work on weathering.
This is what I tried to do.
Of course, compare to the more recent releases by Hasegawa or Trumpeter, the Revell kit does show its age, but this is also where lies a big part of the fun of our hobby: this is about "re-finding the enthusiasm of our young age when at that time, we had in our hands the model of one of our "favorite planes".
At that moment, it was just about using glue and paints and trying to make a decent work to get a plane model that made us dream: no specialized press, no maniac research neither photo-etched nor resin super-detailed parts!
Just pure fun!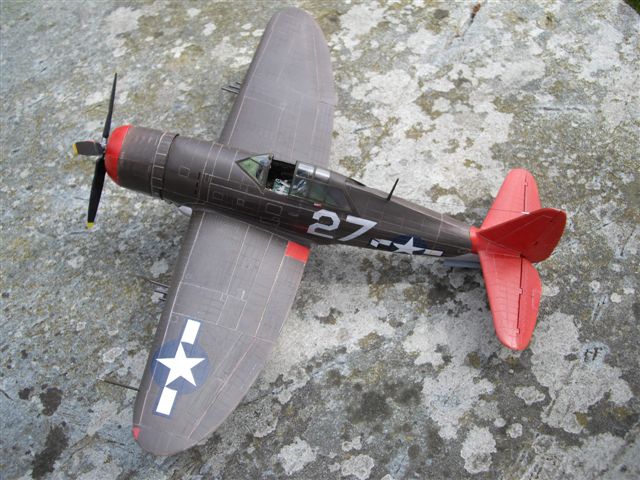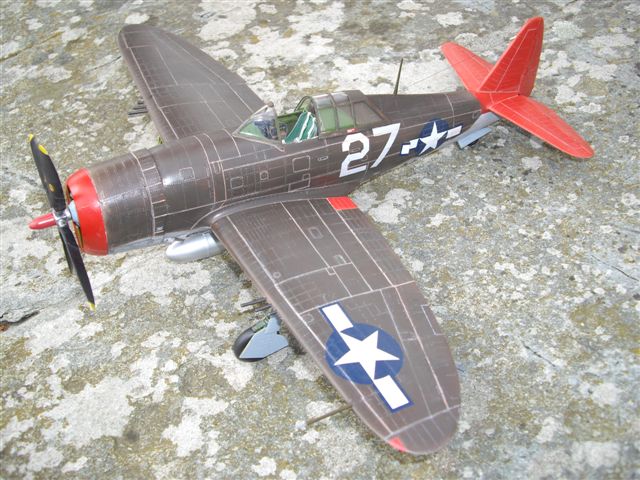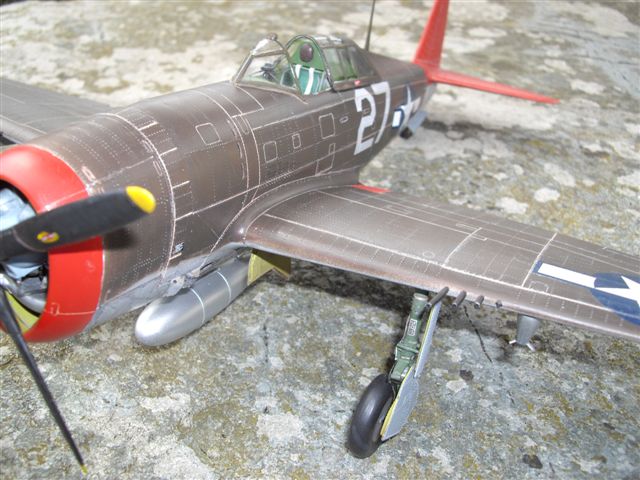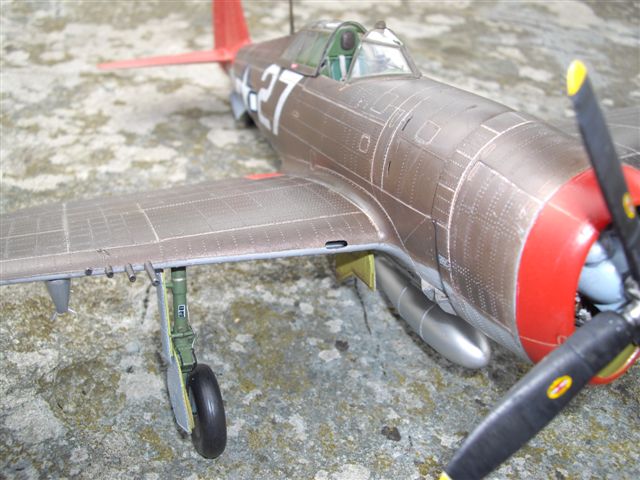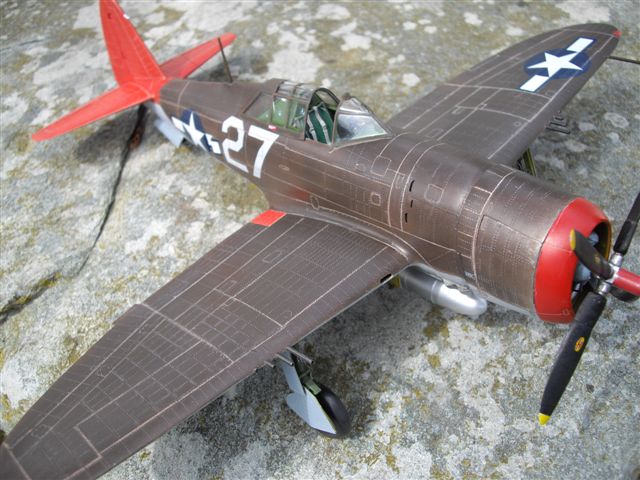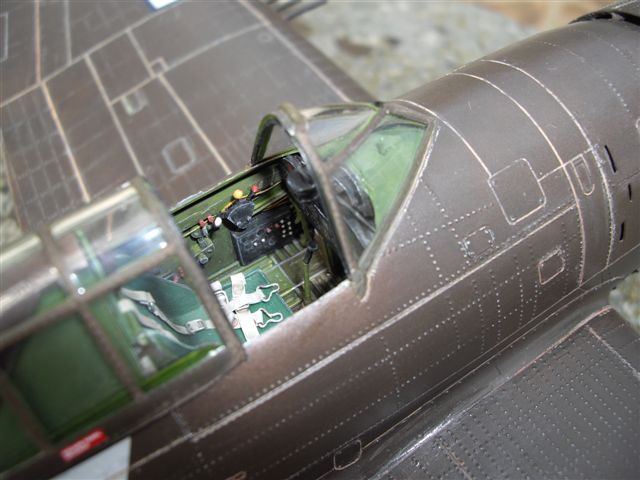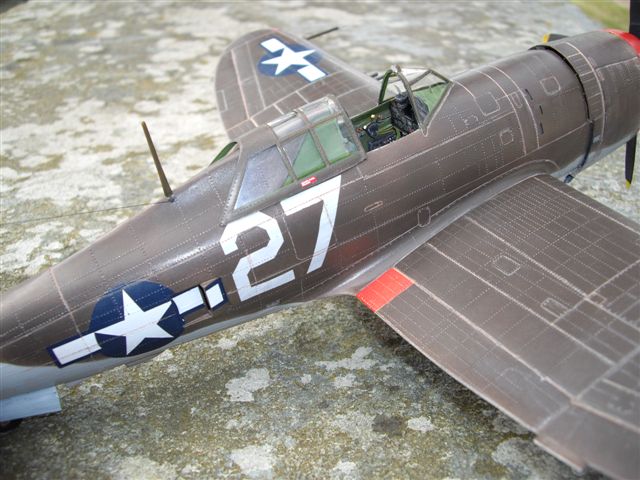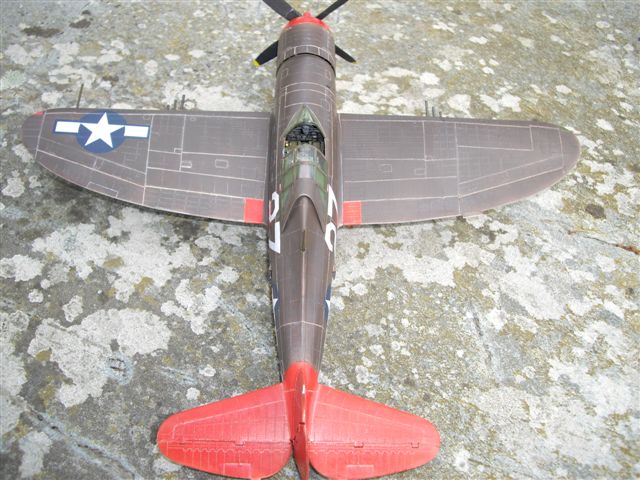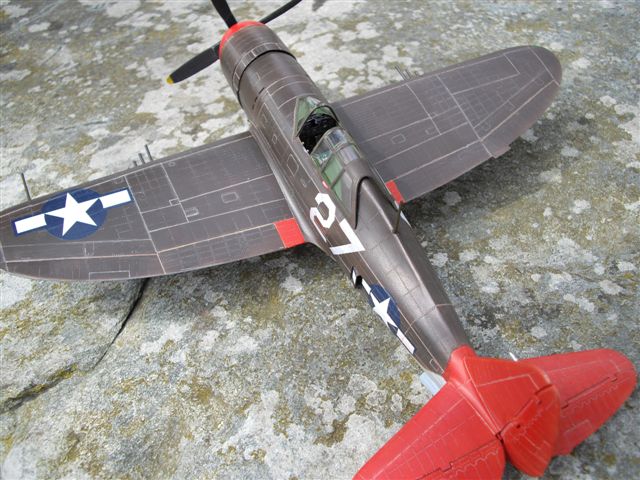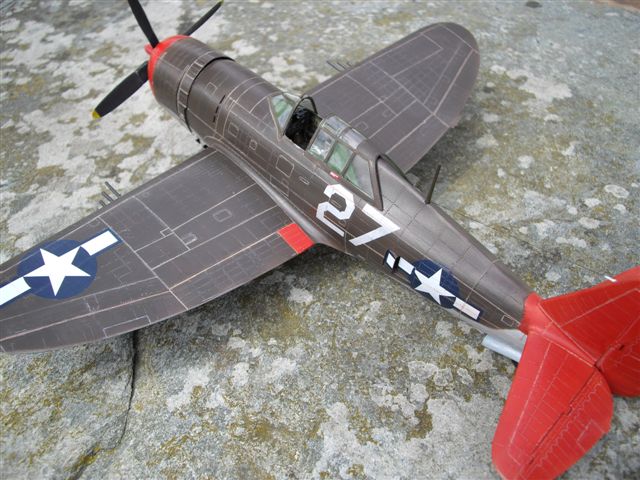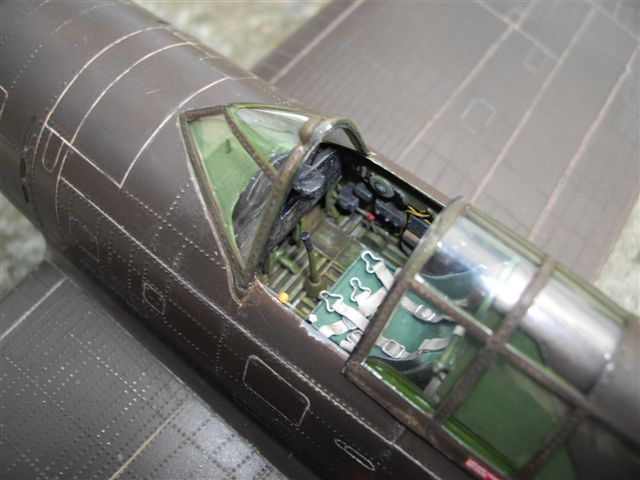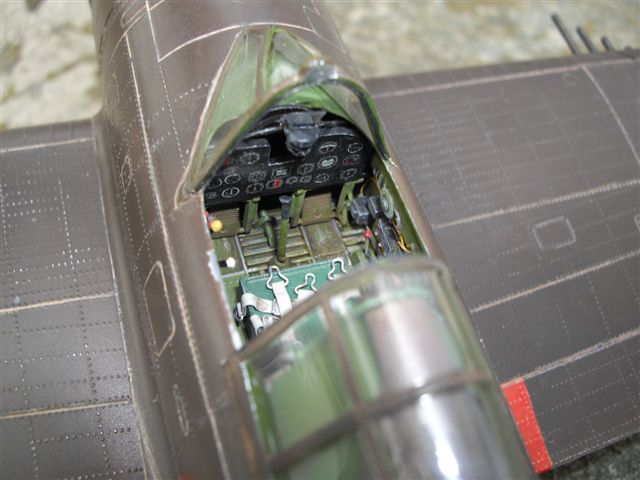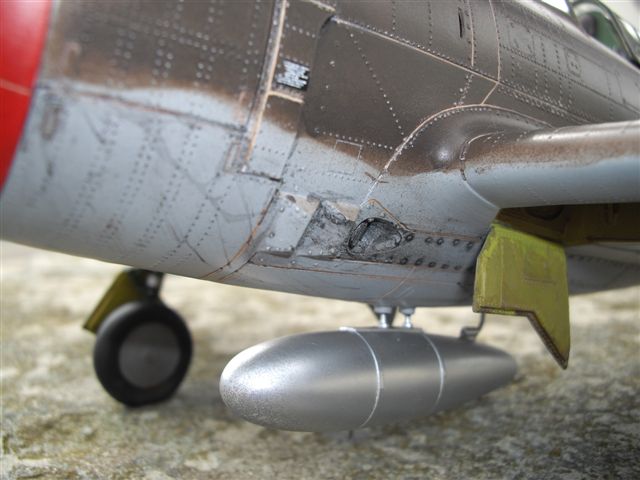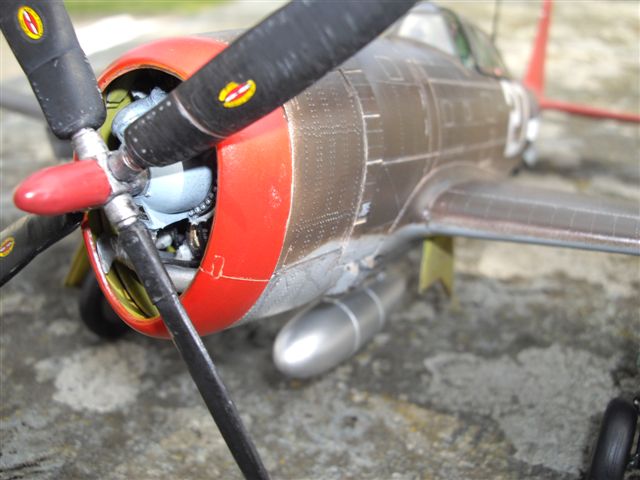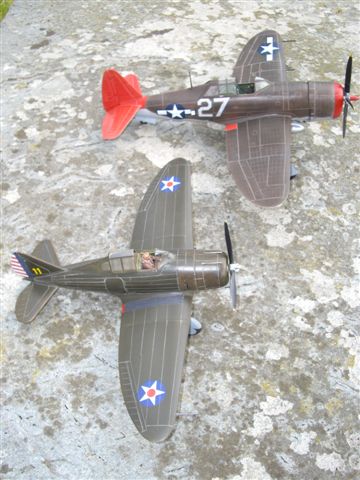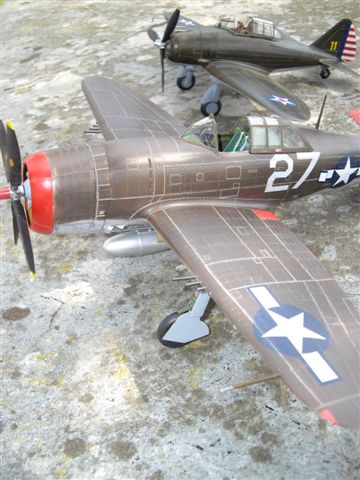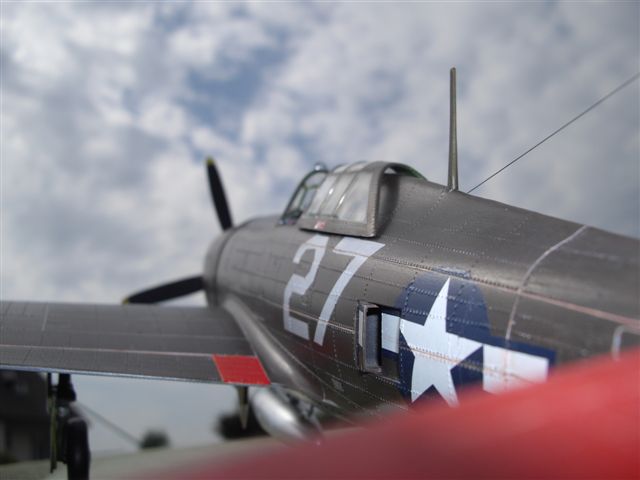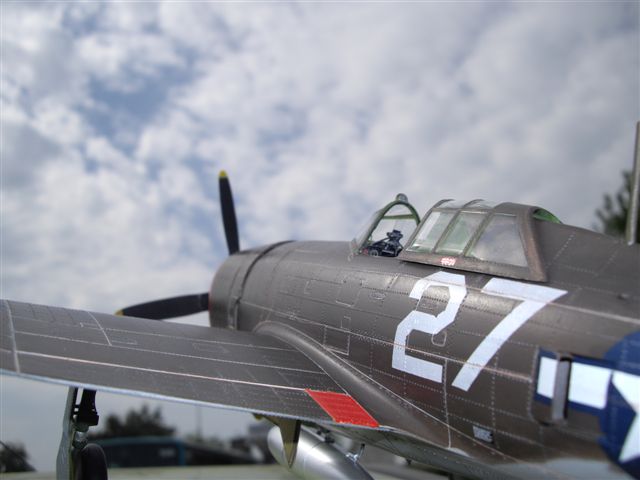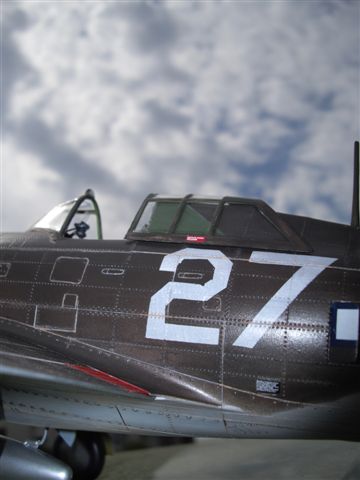 © Olivier Barles
This article was published on Friday, September 27 2013; Last modified on Saturday, May 14 2016