Trumpeter 1/32 F-100D Super Sabre
By Vincent Mathieu
I used the F-100 from Trumpeter with some aftermarket items.
The cockpit and the wheels bay are the Aires offers There is no fittings problems with only one exception : the wings. They need a lot of trimming to allow the insertion of the Aires parts.
The air intake are the Rennaissance offer. I can compare this set with the Zacto as i have only seen the Zacto air intake on the net. The use of the Rennaissance kit is very easy. You must only cut the kit intake and glue the new one in place. But, there is no FOD contrary to Zacto. Rennaissance, make also weighted wheels but they have a big shape problem: they are oval. There is no choice: sanding and rescribing.
I use the Eduard offer for the inner part of the slats. It's a must as these parts are very visible when the kit is finished.
There is some scratchbuilds to do for making a late Vietnam F-100D: RHAWS, widened fuel vent, belly strike camera, dorsal ARC 34 antenna, small UHF antennae on the front nose and near the belly anti collision light, clear oval-shaped refueling light on right side of fuselage under cockpit. Trumpeter, also made a big omission, they have completely forgotten the central refueling point under the left wing trailing edge.
There is a simple solution to make 335 gallon wing tank. Cut them in two near the refueling point, insert a plug (I use parts from F18 tank, they have nearly the same diameter), add a little drop of super glue and sand smooth. The length of the plug is approximately 14 mm.
For the painting, I use Gunze paint (camouflage), Testor Metalizer (titanium alloy rear part) and Alclad for the aftherburner nozzle. The various placards on the pylons are from Eduard. The weathering is done with my usual combination of oil paints and pastels chalks except for the metal parts where i use Tamiya clear paint.
Big thanks to mister Thierry Laurent for is great help during this project.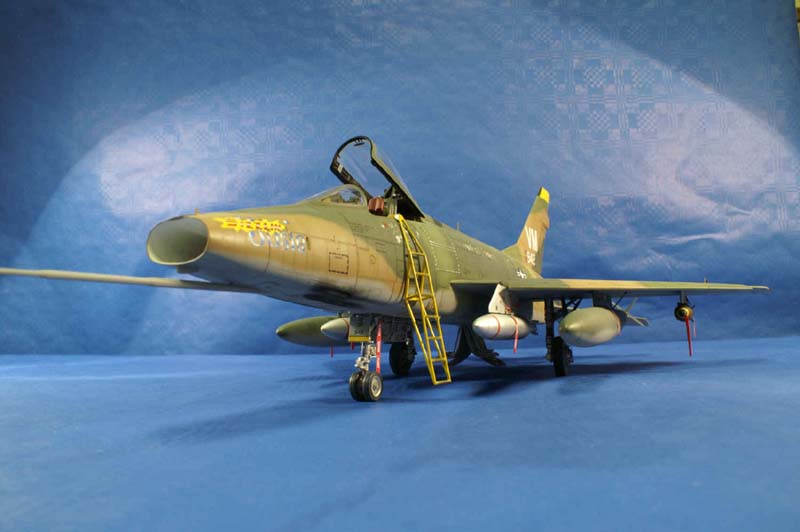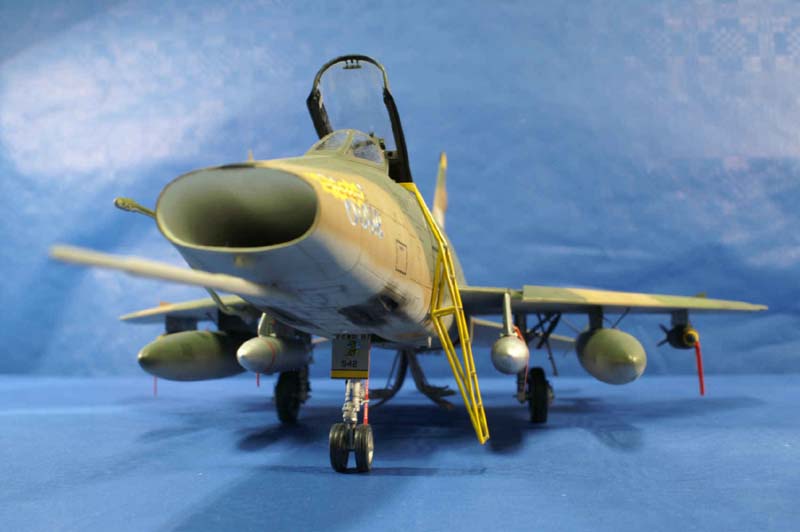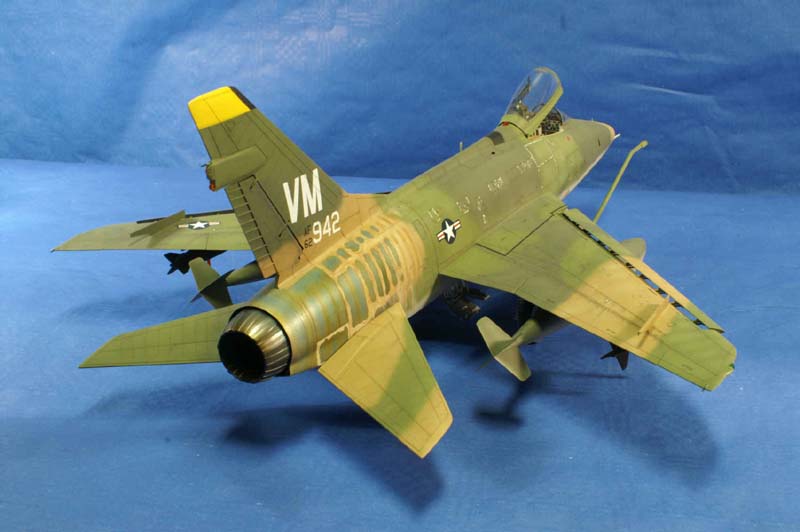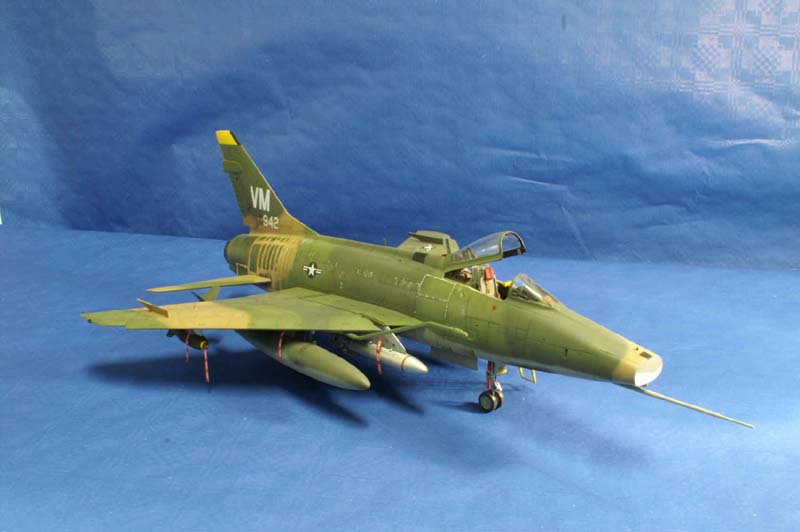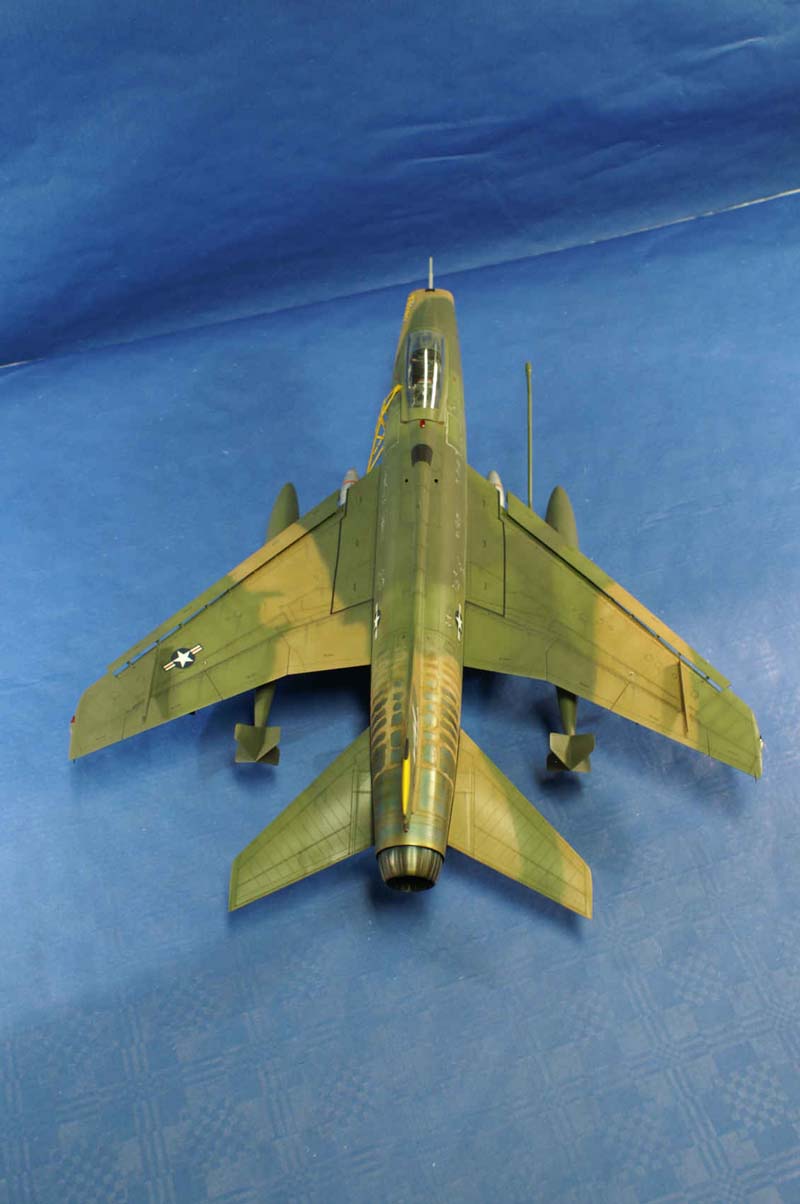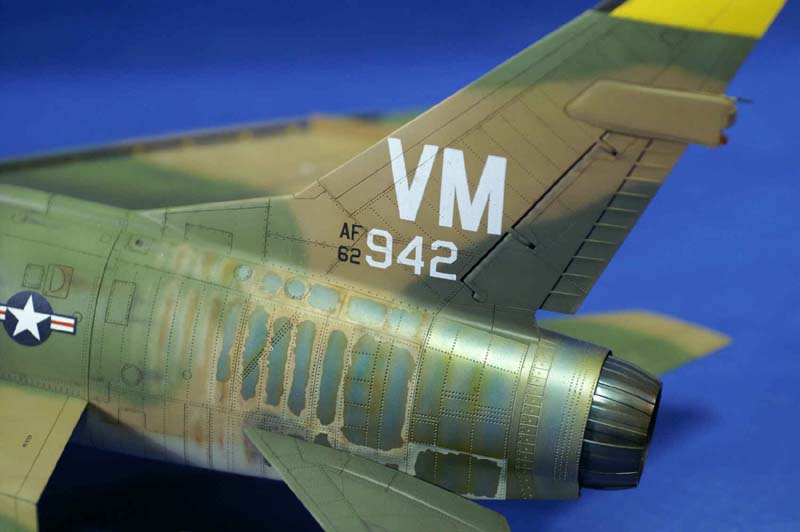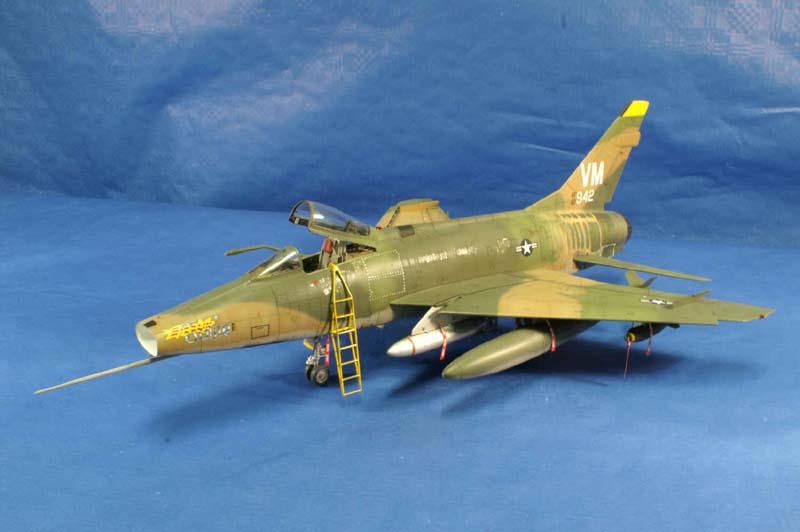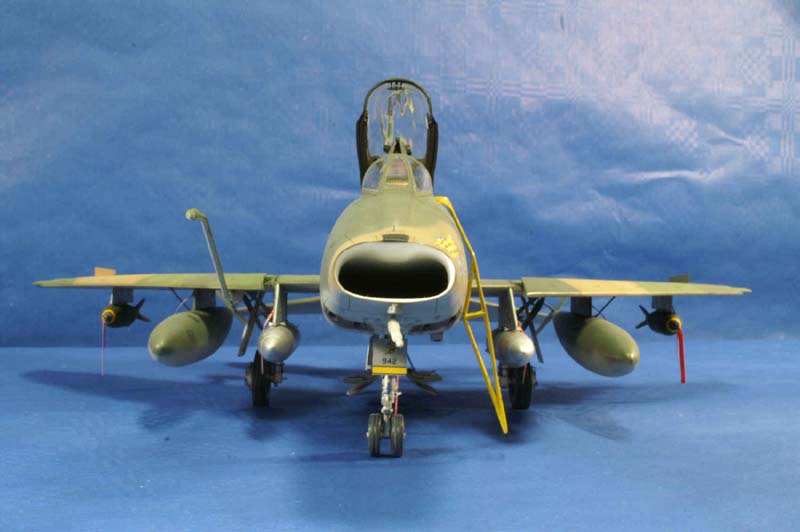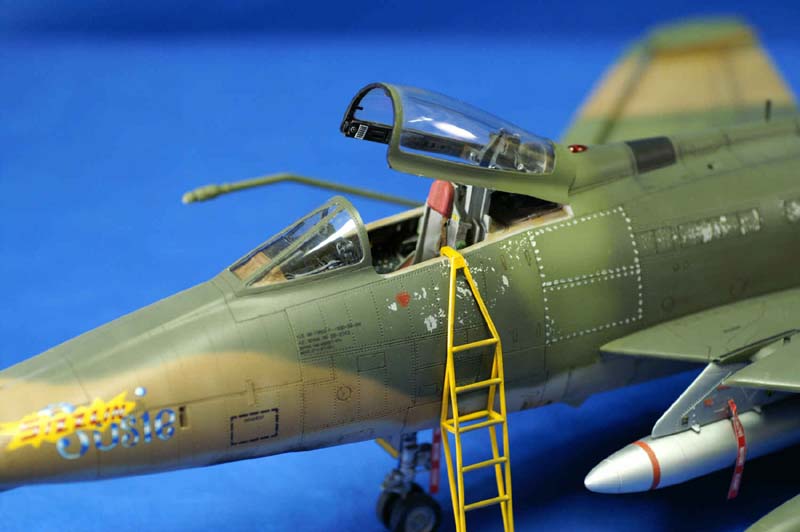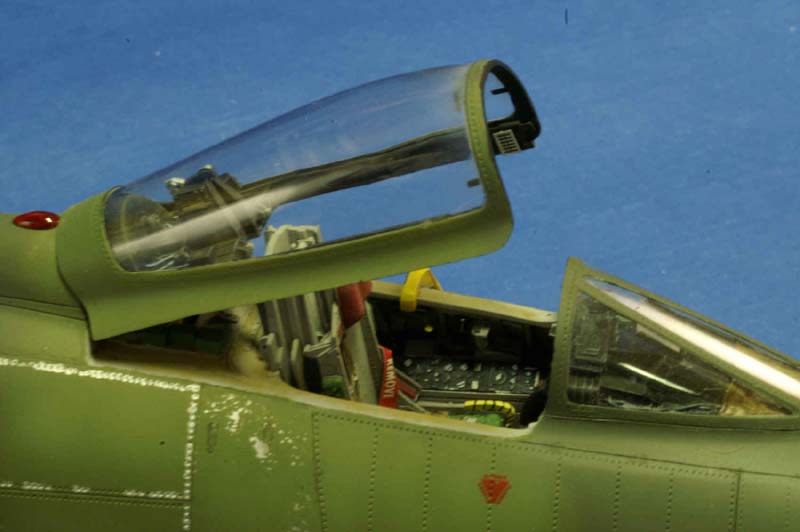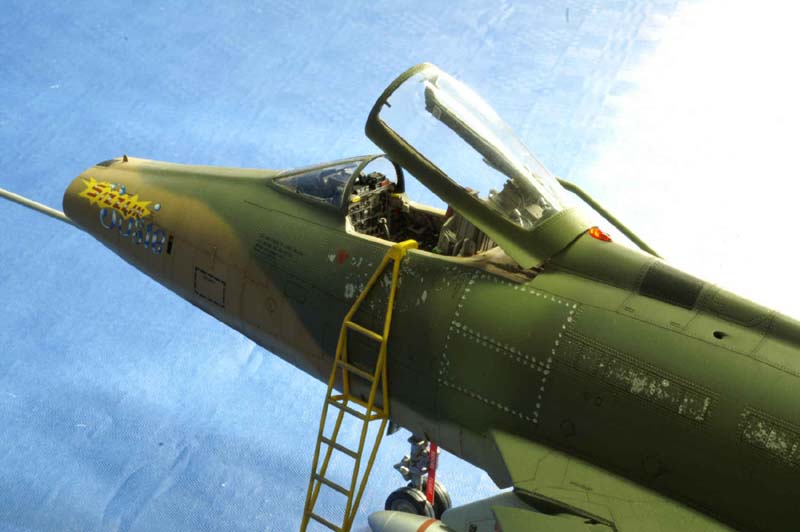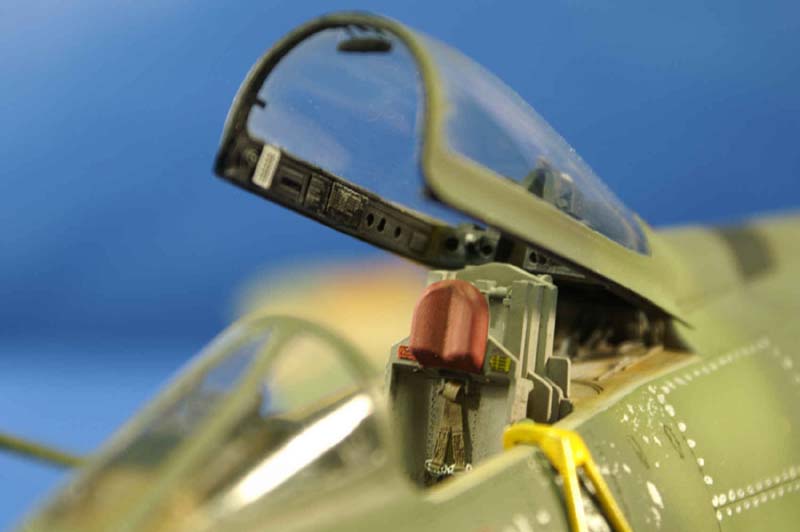 © Vincent Mathieu
This article was published on Friday, September 27 2013; Last modified on Saturday, May 14 2016