Tamiya 1/32 F-15C Converted to F-15A Streak Eagle
By Howard Weaver
This is my build of McDonnell Douglas F-15A Streak Eagle using the Tamiya F-15C as a basis for the model. The Streak Eagle was the 17th. Plane to come off of the assembly line. It was not the usual production aircraft. Many changes were made to it's airframe to save all the weight that could be saved. Actually the changes were mostly deletions of standard equipment that would not be needed to pilot the plane in the attempt to set new climb to altitude flight records. In this they were successful as 8 time climb records were set in January of 1975.
The streak Eagle used standard P&W engines with the turkey feathers installed. It had the early Escapac seat and the early style wheels. The airspeed brake was the short style, but was bolted shut. All of the weapons guidance systems and the radar were deleted as was the gatling gun, with the gun port being covered over. The aircraft didn't even have a HUD as all of the wiring and backup systems for it were deleted. The cockpit and the equipment bay behind the pilot seat were pretty sparse as many systems were not there in this version.
On my build of the Streak Eagle, I used a seat by CAM that was for an F4A Skyhawk, but was modified as an early Escapac seat without the canopy breakers. I removed all of the items that were in the equipment bay and only added some of the items back that were necessary for actual flight. I used burner cans from CAM and the pitot tube was scratch built. The paint that I used was by Aqueous and was custom mixed to suit. It duplicates the actual unpainted surfaces of the aircraft. The wheels were from a Testors F-117 but were reduced in cross section. The original wheels for this aircraft were painted black. The logo on the vertical stabilizer was made on my ALPS printer, but on the real aircraft it was removed for the actual record runs because it would burn off anyway in flight. No stenciling was applied. The remainder of the decals were from Micro Scale.
I didn't take any in-process photos. I wish I had. Thanks for looking.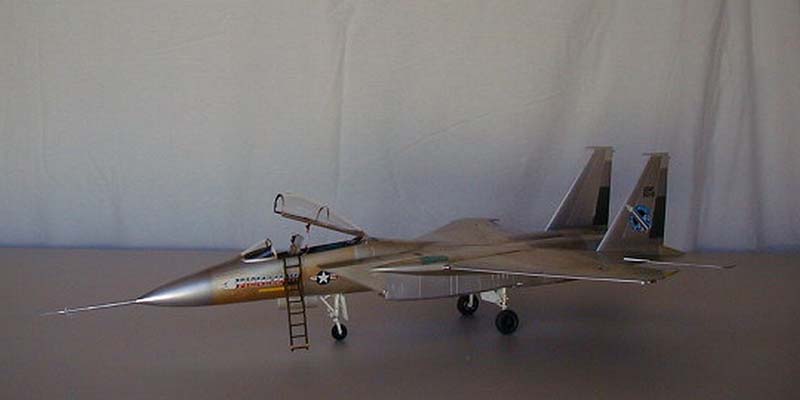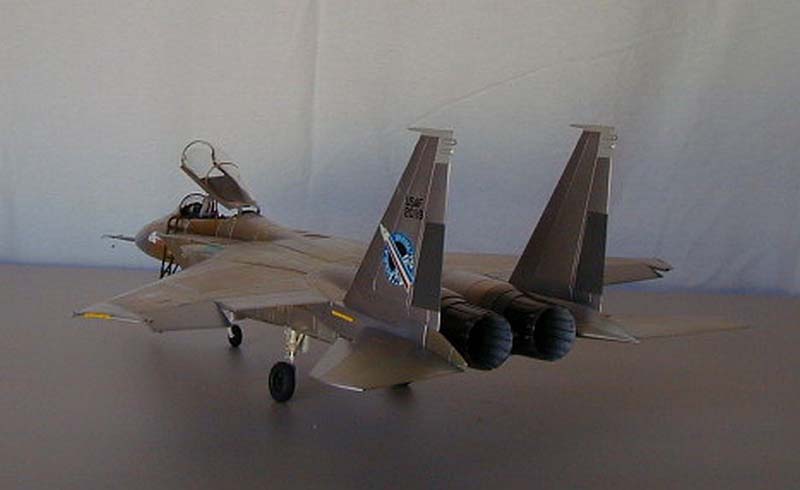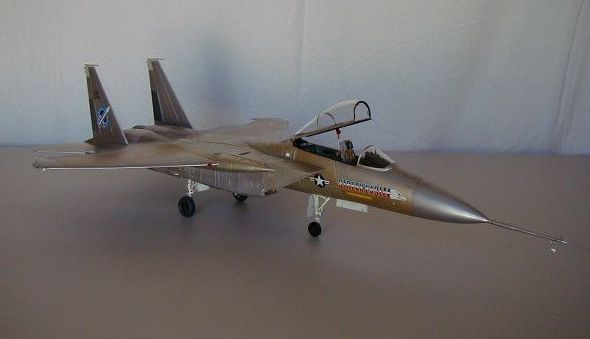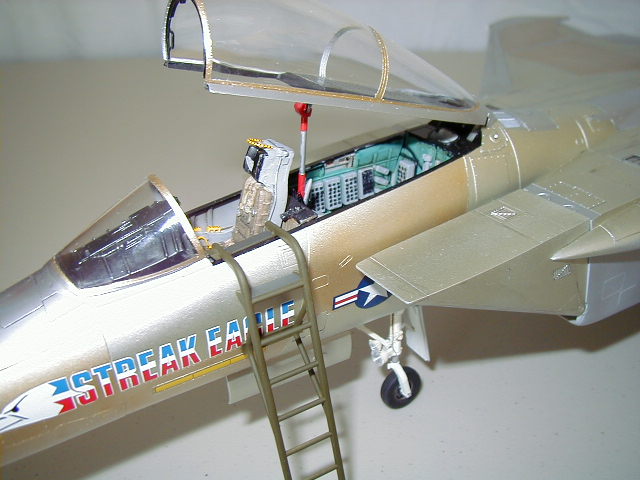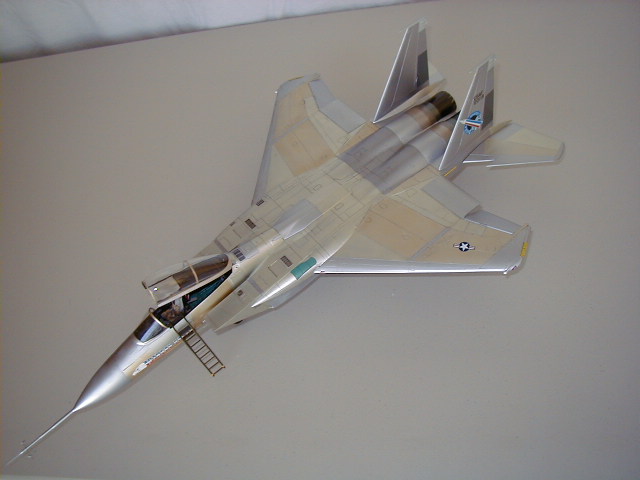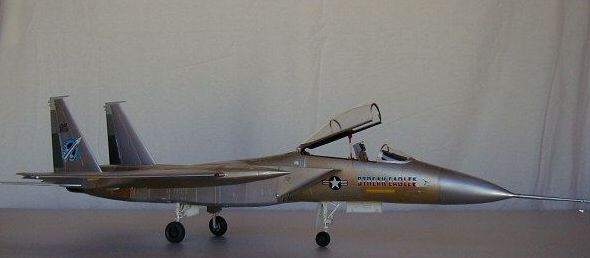 © Howard Weaver
This article was published on Friday, September 27 2013; Last modified on Saturday, May 14 2016