Hasegawa 1/32 P-47
By LSP Ron
This is my first attempt at Hasegawa´s P-47 offering. I absolutely love this kit, I´ve built several and plan on building more. I wired the engine using brass beading wire. The crank case was painted RAF Ocean Grey, the cylinders were painted flat aluminum then given a wash of Tamiya Flat Black heavily thinned with Tamiya thinner. A plycard was made for the crank case using tin foil painted black then text scribbed using a pin.
I plumbed the landing gear using brass wire. The placard on the landing gear came from the dry transfer stencils that come in the LSP decal set for these markings. These dry transfers are the best I´ve ever used. I do not believe this set is available anymore which is a shame as they are really that good.
Special note for those who have yet to build this kit. The wing is to thin at the wing root. When gluing the upper and lower wing halves leave the tailing edge "un-glued" in the flap area. This allows you to separate the wing halves when they are glued to the fuse and eliminates the need to fill the wing joint.
The cowl in this kit can be a bit of a bear to assemble. I find it goes together the best if you dry fit everything using Tamiya tape to hold it together then apply liquid cement. Don´t use Tenax or any other fast drying cement, use plain old Testors or Tamiya liquid styrene cement.
I painted the plane in a reverse method. The Olive Drab anti glare panels, black stripes, lower wing invasion stripes and red cowl were all painted first then back masked and the silver was added. I used Model Master Metal Coat Polished Aluminum then sealed this using their sealer. The decals as mentioned earlier were an offering from LSP a few years back. The went down well using Mircosol and Microset. The whole plane was then weathered in artist pastels.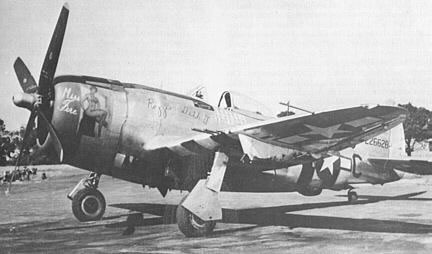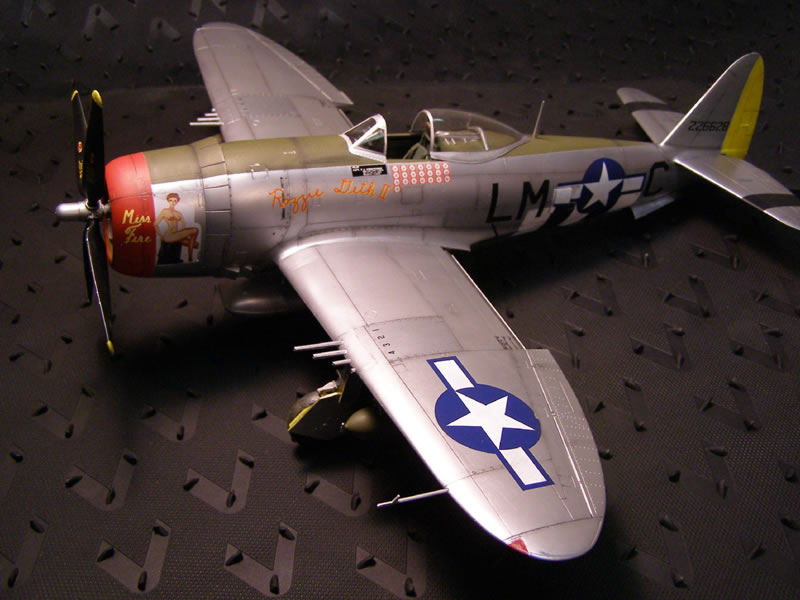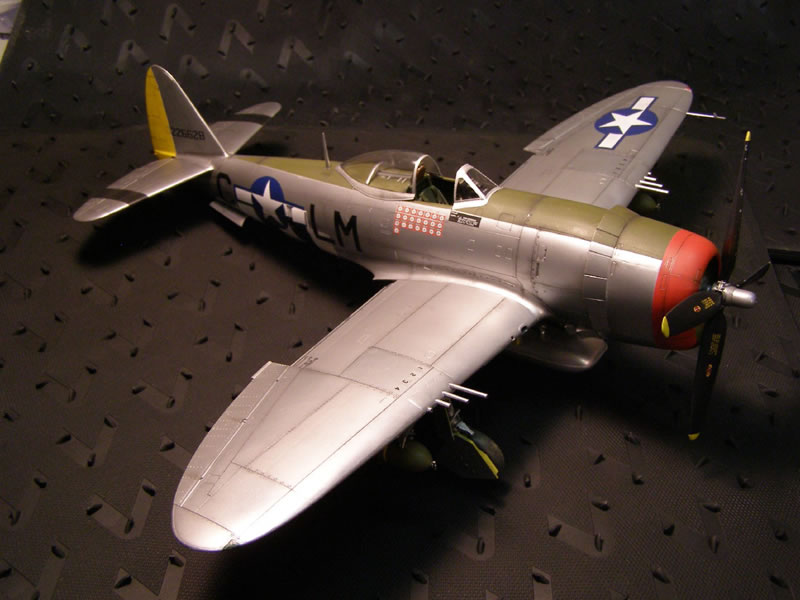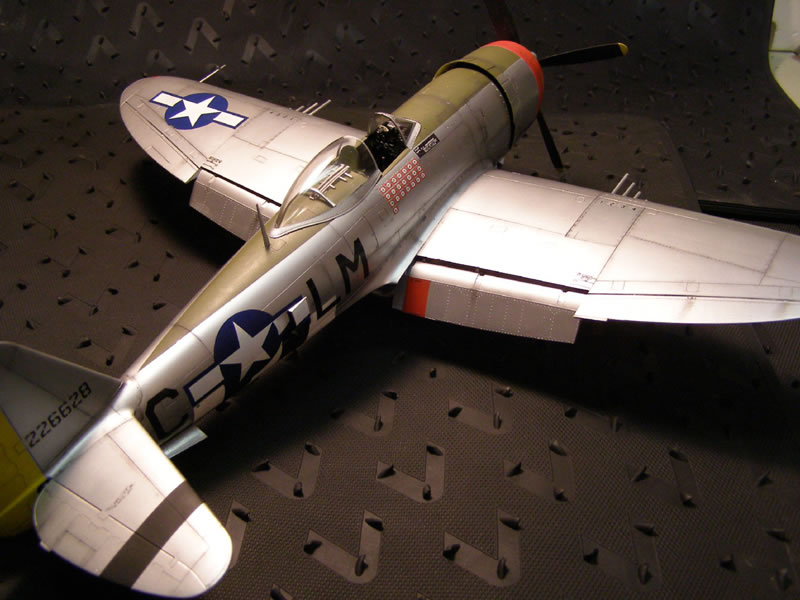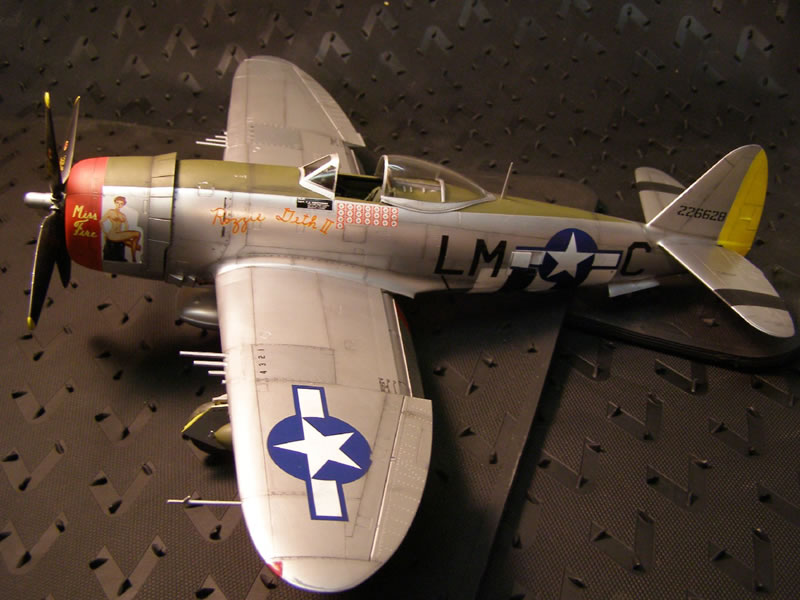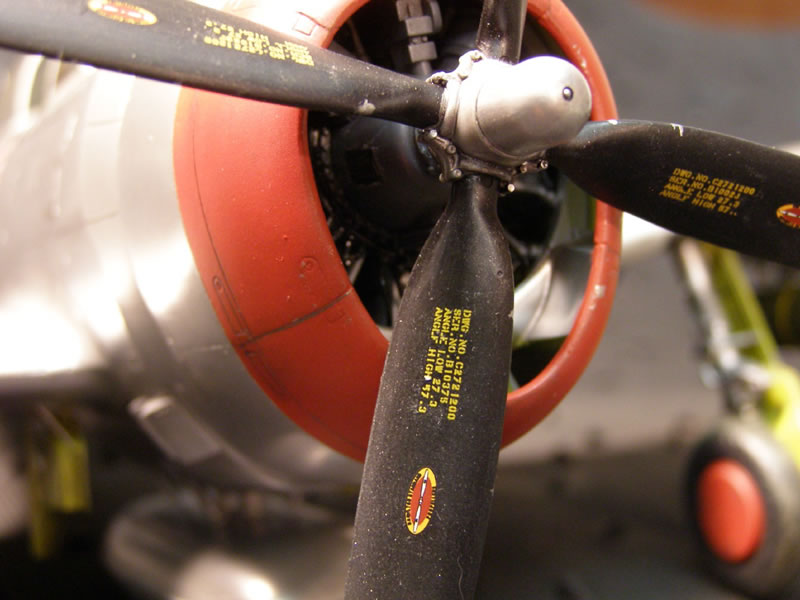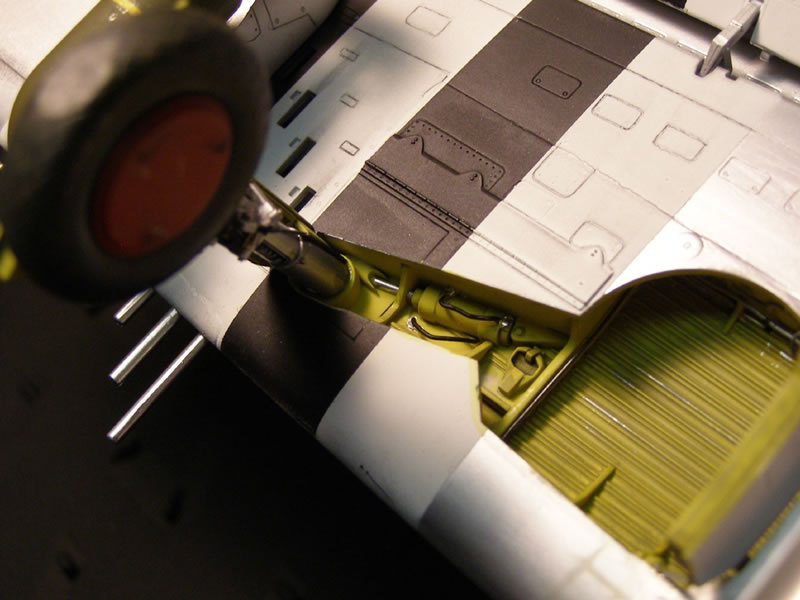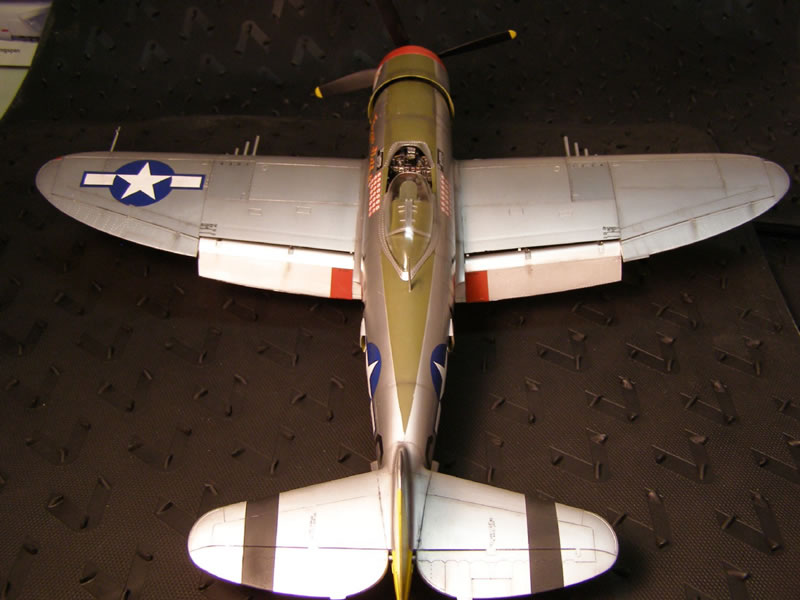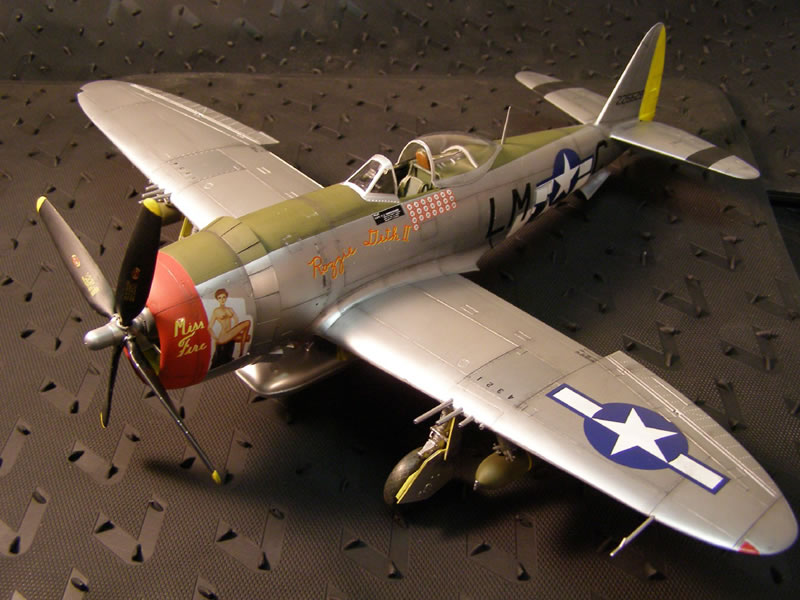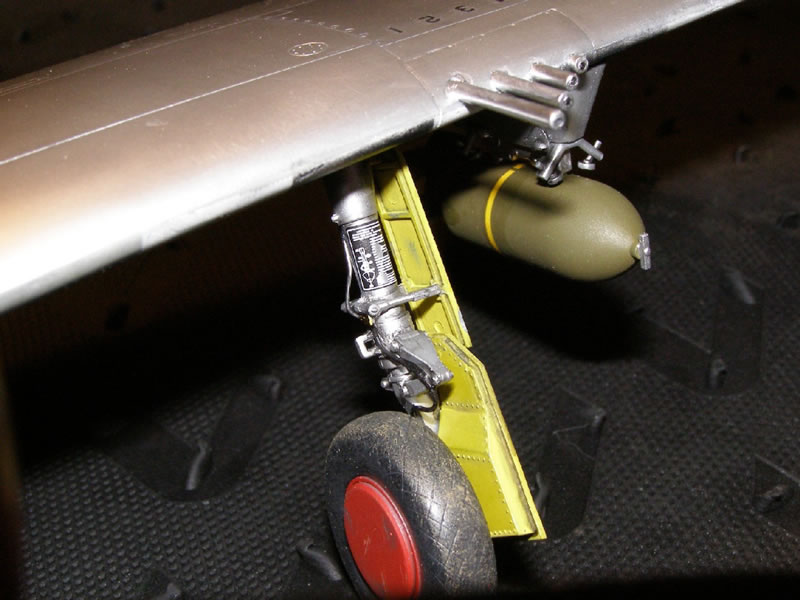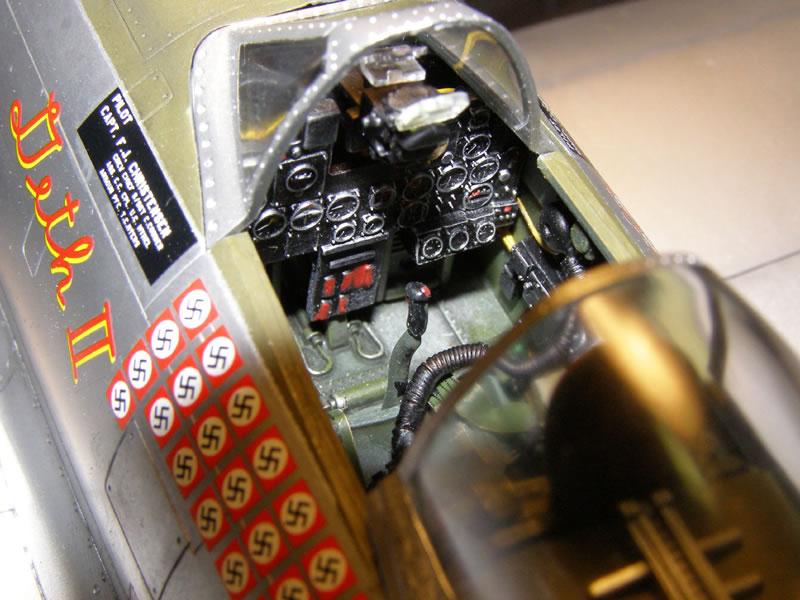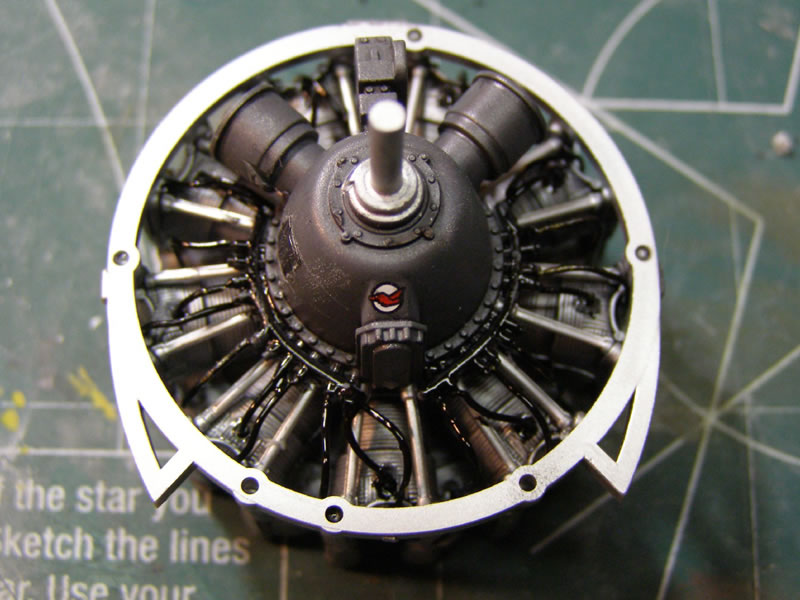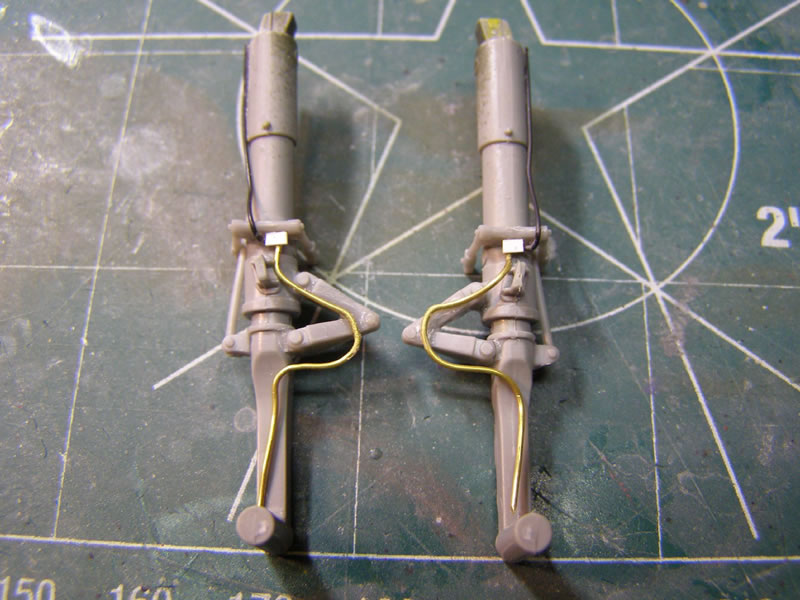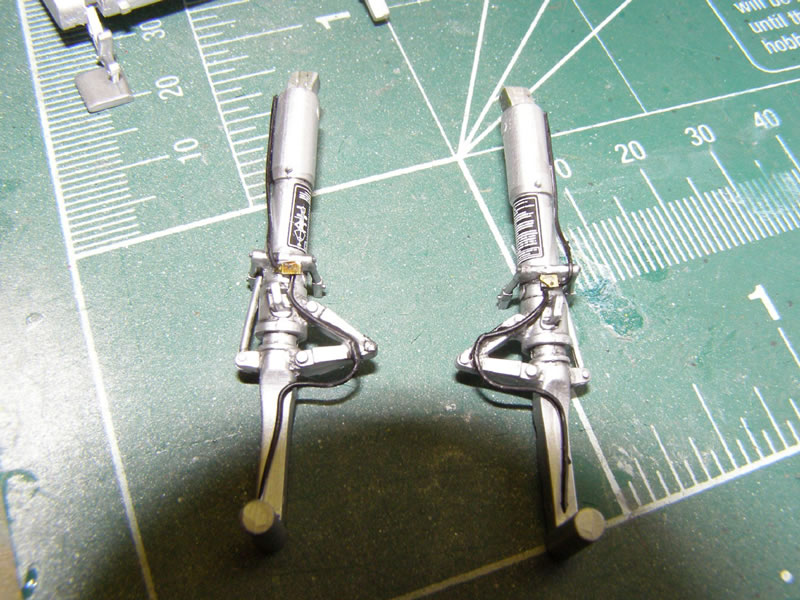 © LSP Ron
This article was published on Friday, September 27 2013; Last modified on Saturday, May 14 2016