Academy 1/32 F-16C (Blk.25) 50. TFW / 10. TFS Hahn AB
By Dominik Merk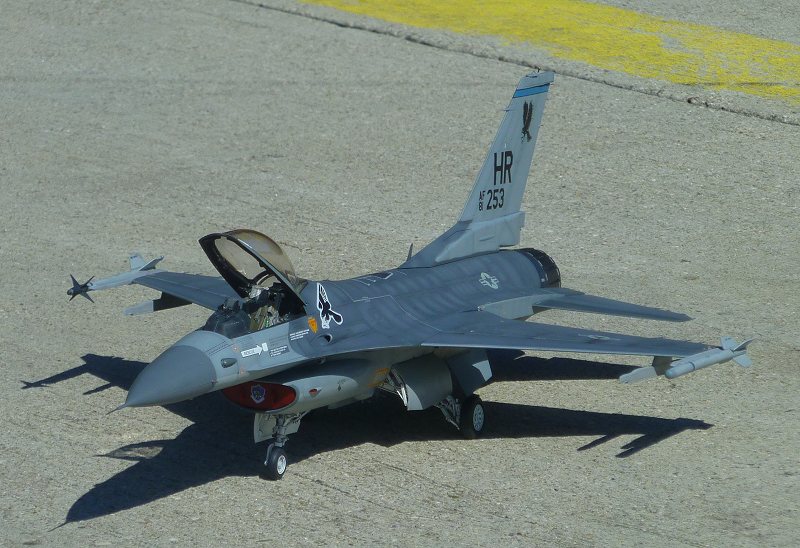 This is the Academy F-16C Blk. 50/52 kit, converted to a Blk. 25 F-16 with parts from the old Hasegawa F-16. I build this kit for a good friend of mine and he wanted the serial number to reflect his birthday, so it's some sort of a "what if".
I also used the cockpit and wheel bays from AIRES and also the engine cover from Steel Beach. The intake cover is scratchbuilt.
---
For the conversion I used the undercarriage and wheels from the Hasegawa F-16. But I found out too late that the legs of the main undercarriage are spread too much when glued into the AIRES wheelbay. So the F-16 sits now too low and the nose therefore too high.
Painting was mainly done with ModelMaster Enamel paints and Tamiya Acrylic paints. For the decals I used a mix of Academy, Hasegawa, Revell, Superscale and also homemade decals using a laser printer.
Conversion Notes
Here is some more info on what I did to convert the Academy Block 50/52 to a Block 25 (nearly all information is from the great F-16 guides from Jake Melampy).
Removed the small "intakes" on the tail: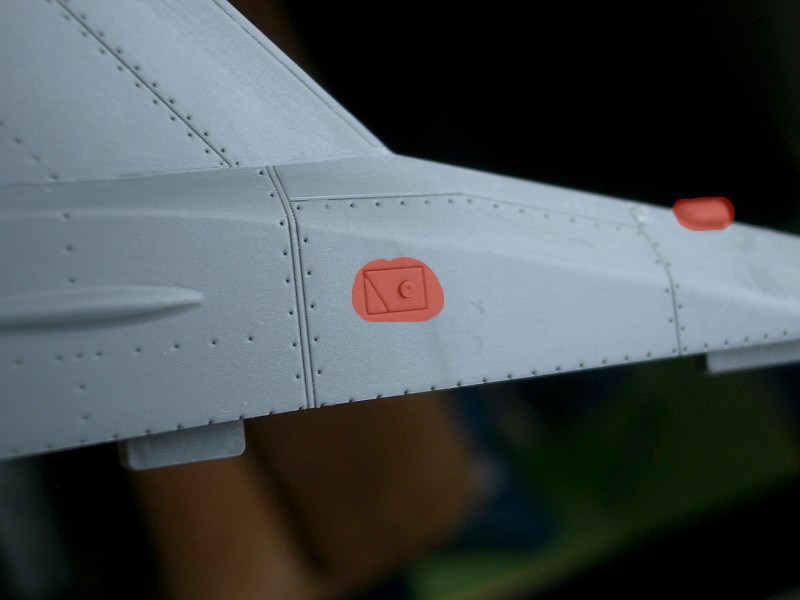 Removed the third "finger" of the slats on top of the wings: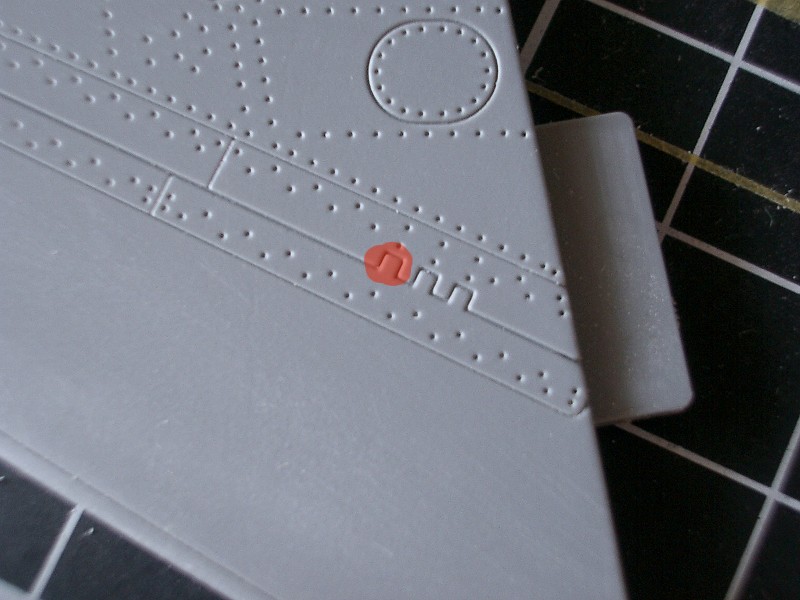 Removed the extra chaff/flare dispenser: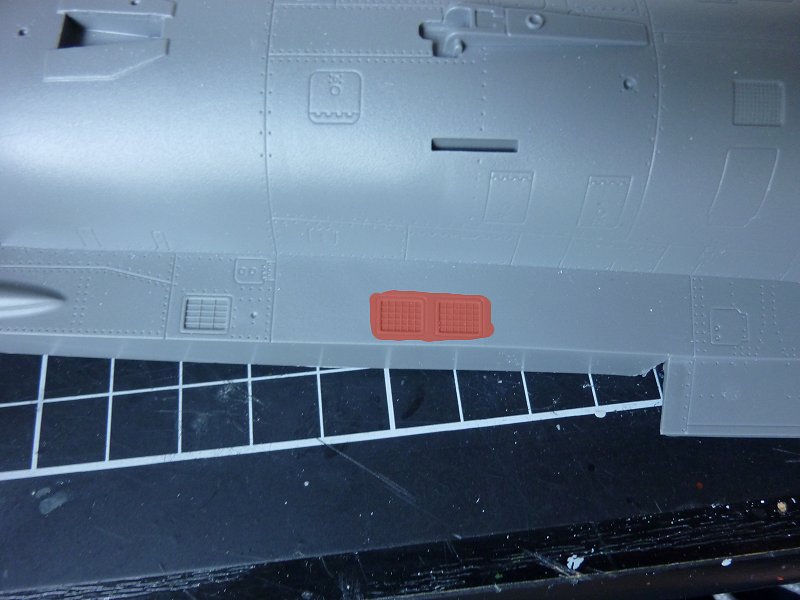 Changed the panel lines / fuel vent (?) how it looked at the older F-16s: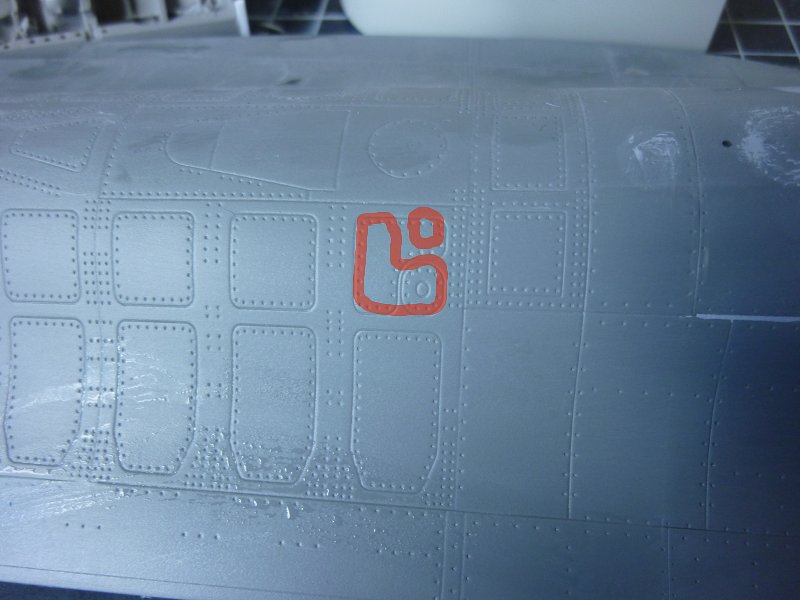 Puttied over the extra access hole panel lines on top of the engine fuselage: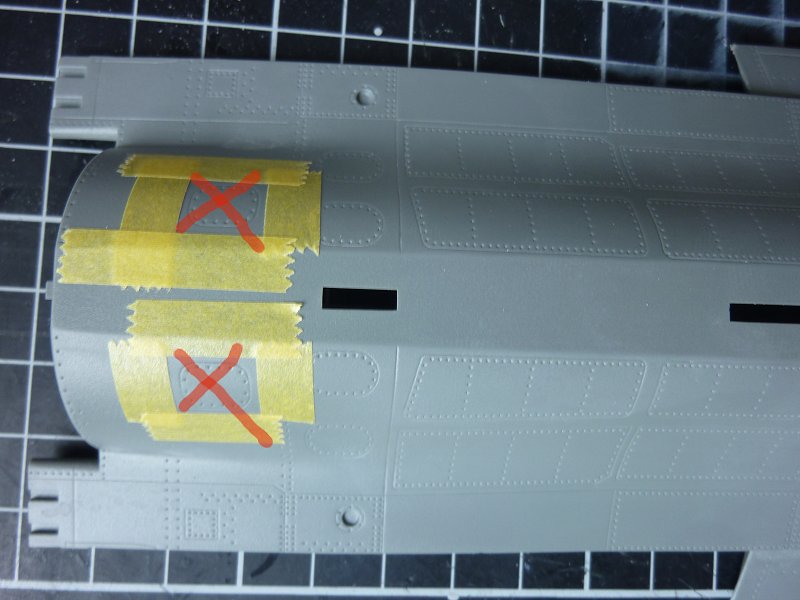 Removed the GPS dome and the little bulge has to go father to the front (I just realized that I have missed to install the TACAN antenna at the model!):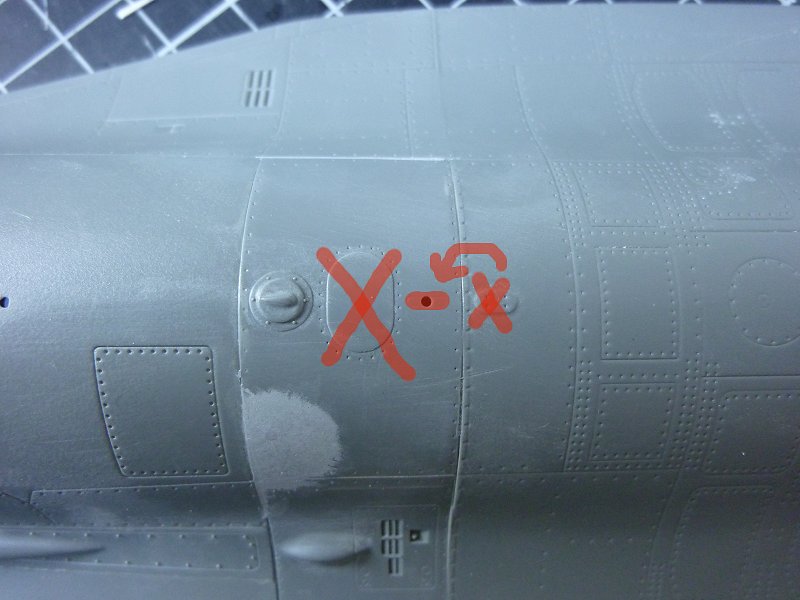 Don't know exactly what this is but it isn't present on the Block 25 F-16s: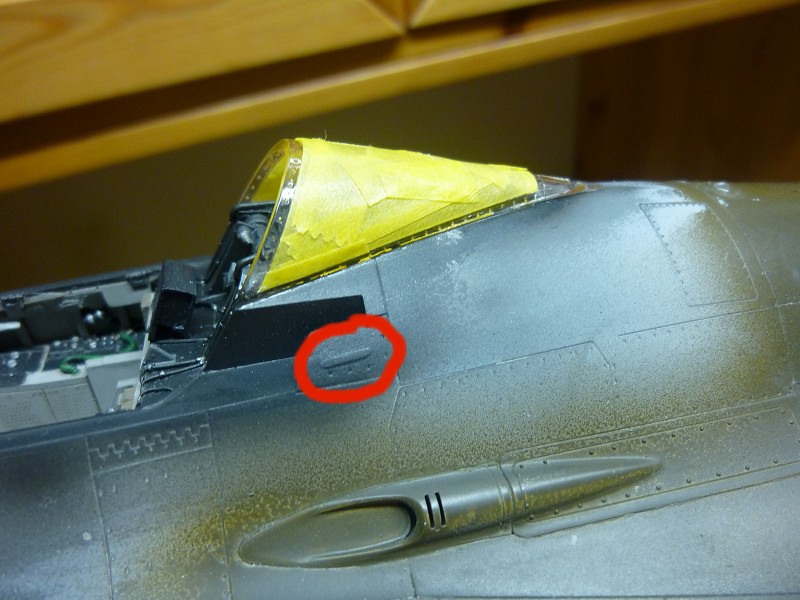 Other improvements were static dischargers from an old toothbrush: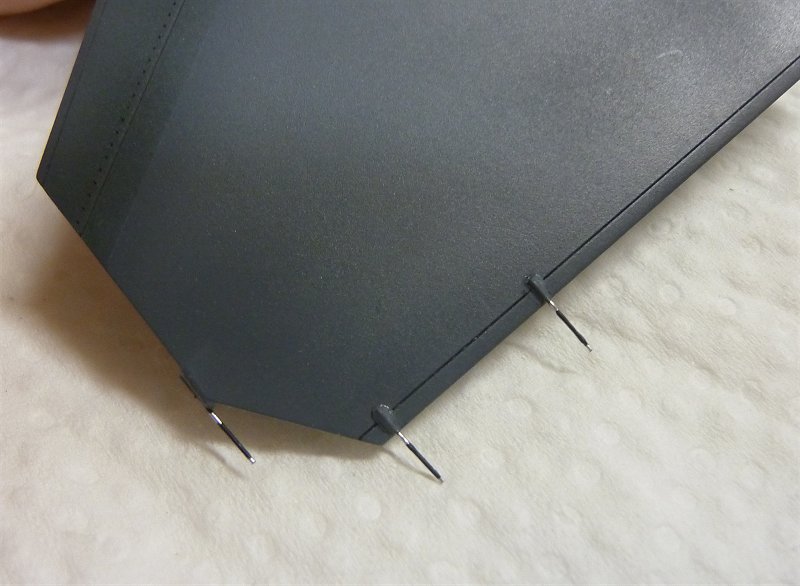 Installing the older launchers from the Hasegawa kit:

And as mentioned earlier using the Hasegawa undercarriage and undercarriage doors as the Block 25 used the lightweight landing gear plus doors:
---
Photo Gallery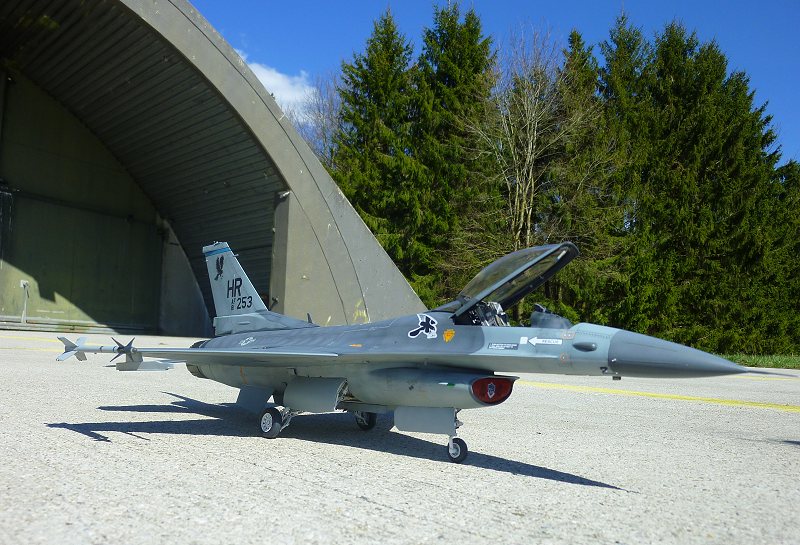 ---
© Dominik Merk 2013
This article was published on Wednesday, November 13 2013; Last modified on Tuesday, April 12 2016