Trumpeter 1/32 Me 262A-2a WkNr 111712 - Innsbruck 1945
By Matt McDougall
This build began with a picture and an idea.
The picture - this black-and-white number of WkNr 111712 sitting on an airfield in Innsbruck: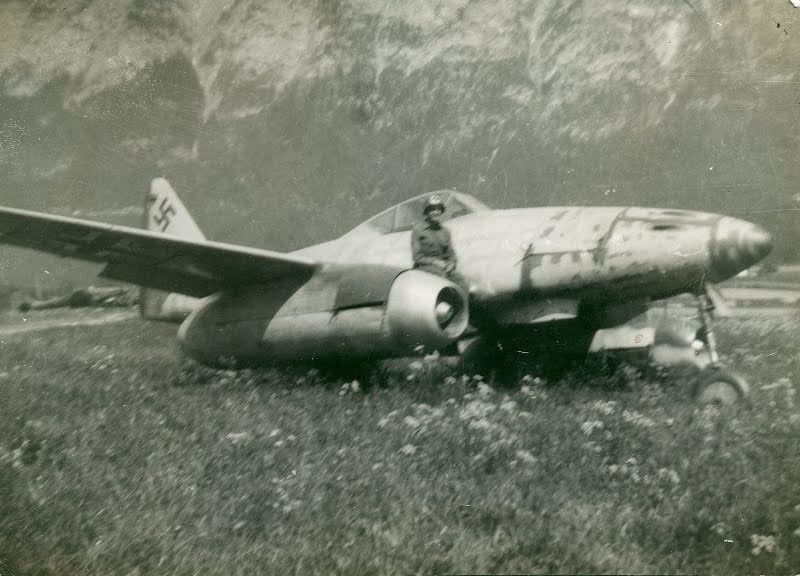 The idea - how to tackle the putty lines.
From there it was a build full of small triumphs and small frustrations. The Eduard cockpit set was a major let down, so I only used pieces of it. But the Eduard/HGW textile belts were full of win, and I discovered just how well Vallejo's washes work with them, so there's that.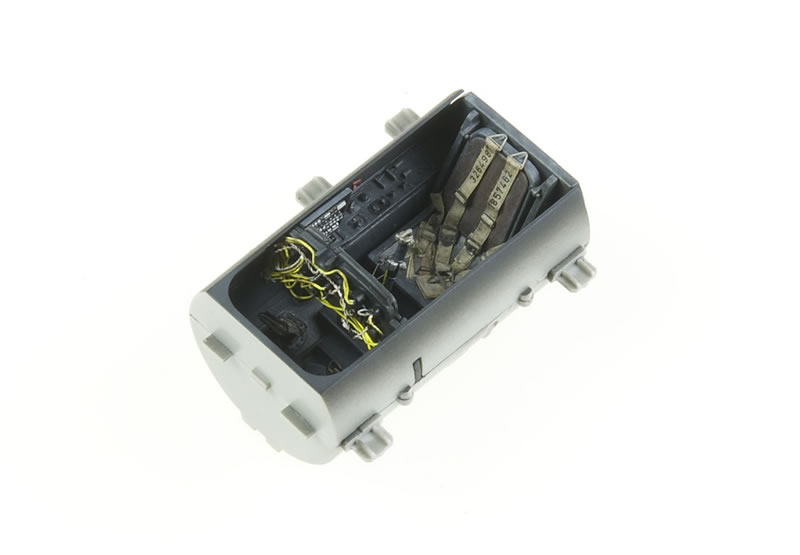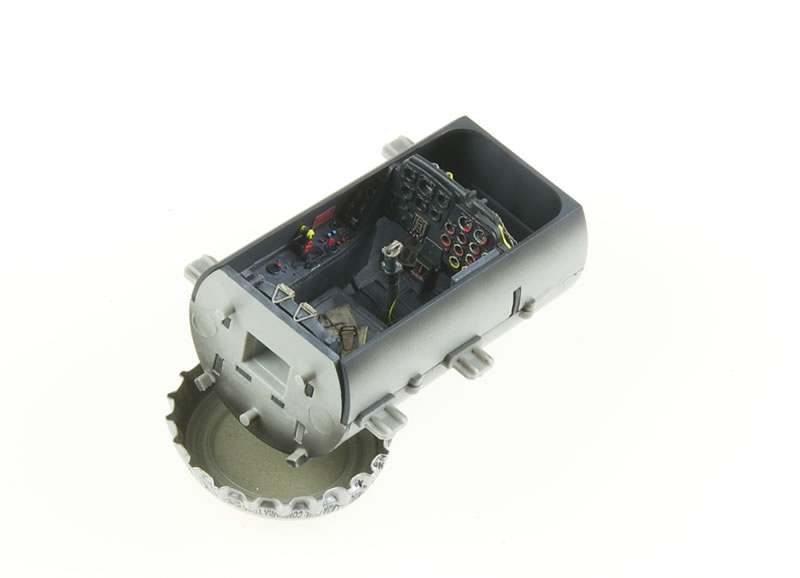 Construction was a bear in places - particularly around the gun access doors. But for the most part it went smoothly.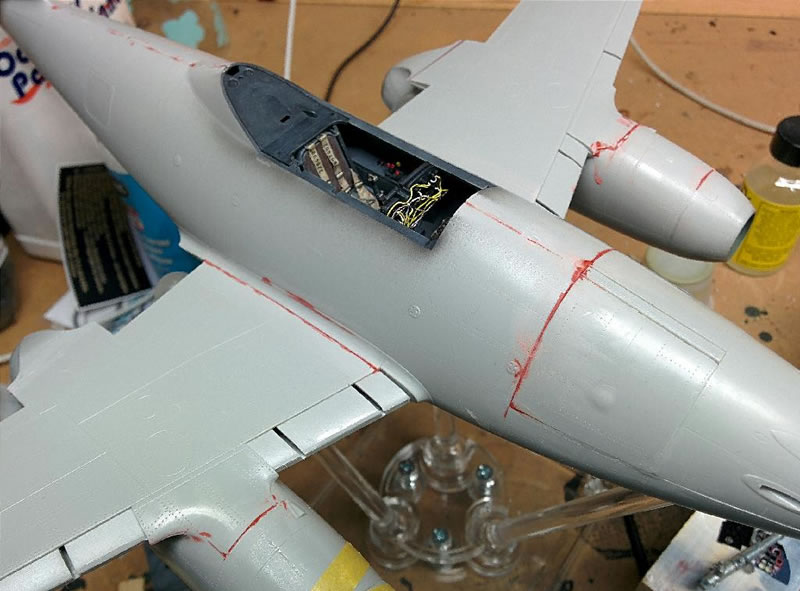 To tackle the putty lines, I used liquid frisket film and it worked like a champ.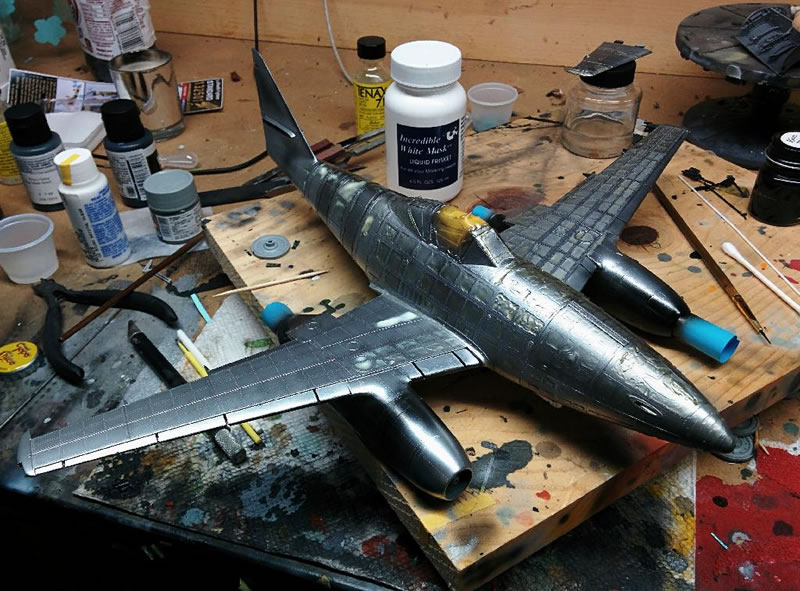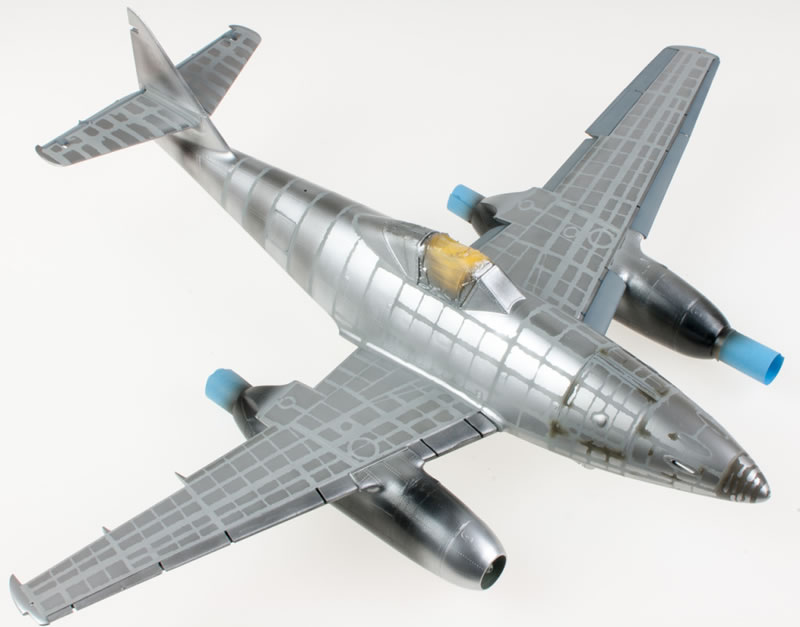 The main paint scheme was Alclad Aluminum and Magnesium (for the steel construction of the forward fuselage) and a mix of various Tamiya and Gunze paints for the putty lines and RLM 02, 66, 76, 77, 81 and 82. Flory Dark Dirt wash, AK Dust Effects and Winter Streaking Grime were used for weathering, as were some MIG pigments on the Barracuda wheels.
Markings were a mix of Scale Precision insignia masks, Eagle Editions swastikas and 712 numbers from a Kagero sheet.
---
To really set it off, I placed the 262 on a Polak Model grass base, with a few Mininatur flowers added for kicks.
---
There is a build thread for this model in the LSP forums.
© Matt McDougall 2014
This article was published on Saturday, February 22 2014; Last modified on Friday, March 25 2016