Hasegawa 1/32 P-51D Mustang
By Steve Negley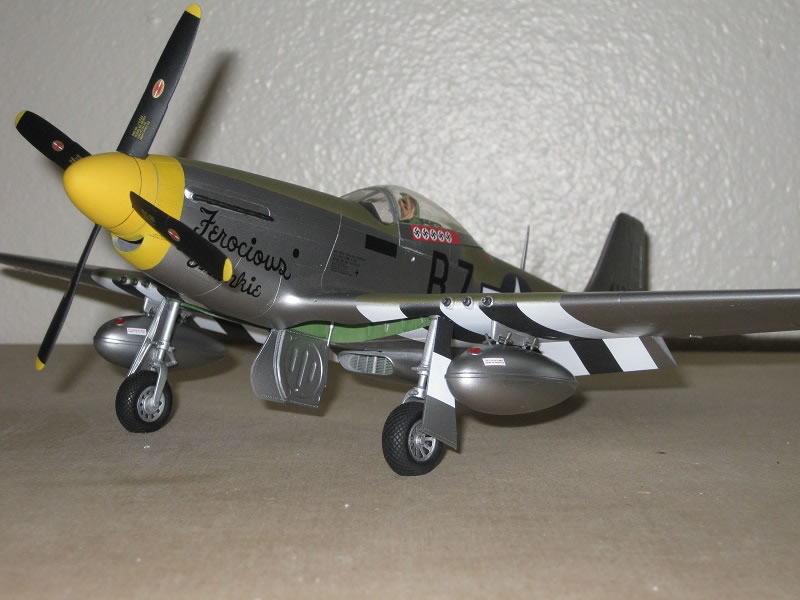 There are many kits in this scale now for the P-51D but this one still builds up into a nice one if you're willing to put in the time to correct a few things. This kit lacks a lot of details that you would expect to come in a Hasegawa kit, the option is add them yourself. Fortunately there are some PE sets for this kit to enhance the interior and exterior and I used as many as I could find.
The interior has some Eduard PE, Waldron details, and some scratch built as well as kit part modifications. The kit seat is all wrong but it can be used by doing a little filing on it and adding the reinforcing bars to the outside of the seat. I also filed away the decking for the radios leaving only the basic supporting structure that the radios were actually mounted on.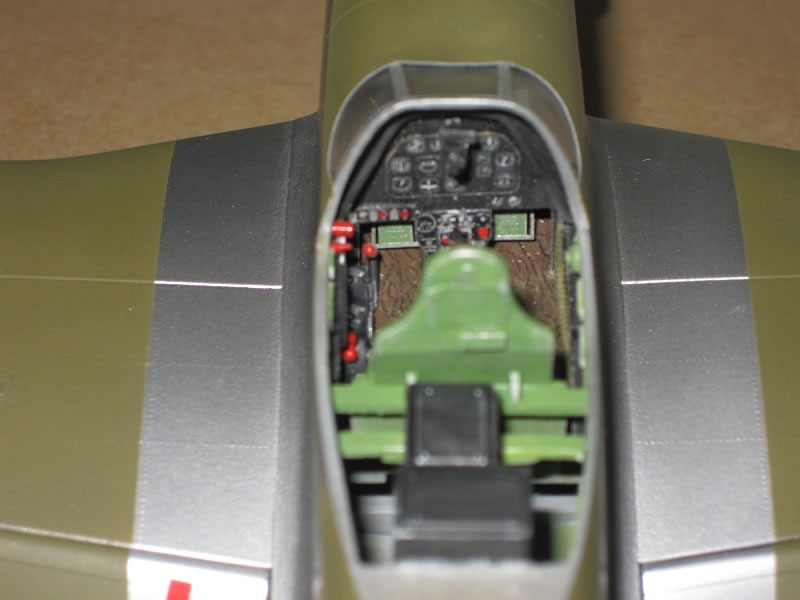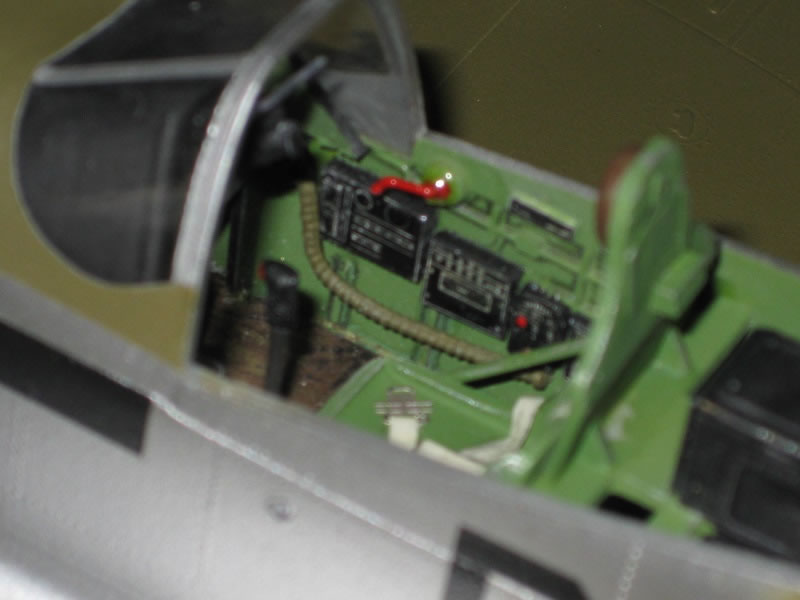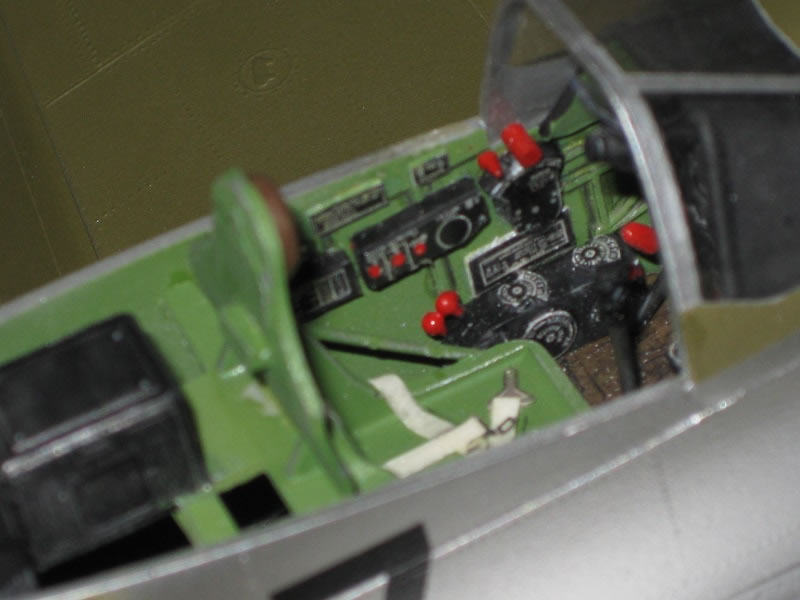 For the wing, I removed the flaps from the top and bottom halves and also cut out the shell ejector chutes on the bottom of the wing. Paragon used to make a flap set for this kit but I can't find them anymore so I used the kit flaps and some of the parts tree to fabricate my own. I thought this might be a chore but were in fact not that hard to do. I also added some brass tubing in the gun ports to better simulate the guns.
Some other details I needed to add was making a radiator, adding the door retractors to the inner landing gear doors, adding some Quickboost exhaust stacks and some True Details weighted tires. All the panel lines forward of the windscreen were re-scribed.
This P-51D, "Ferocious Frankie" was flown by Major Wallace Hopkins, 374th FS, 361st FG US 8thAF, UK and is painted depicting the color plate in the Osprey publication Mustang Aces of the Eighth Air Force. The decals are EagleCals. Paint is Alclad duraluminum, with Testors Modelmaster Olive Drab, Insignia Yellow, and Flat Black and Flat White for the invasion stripes.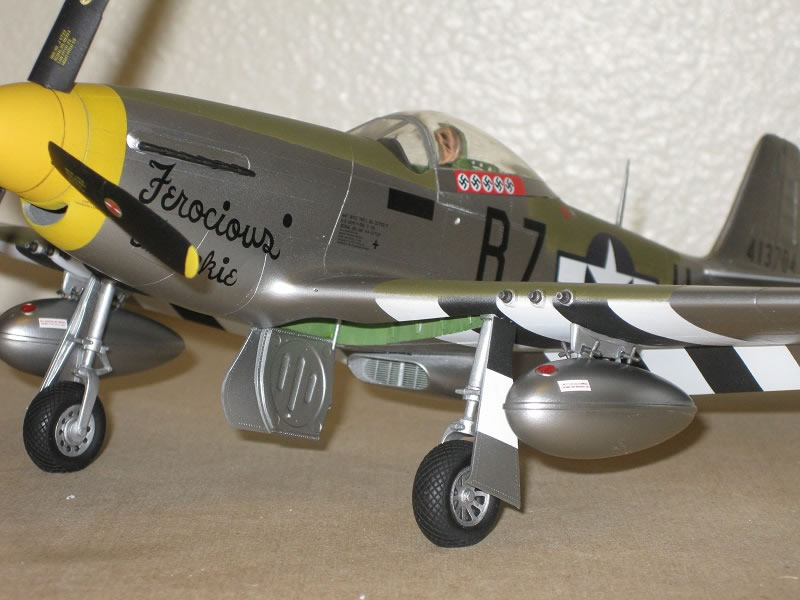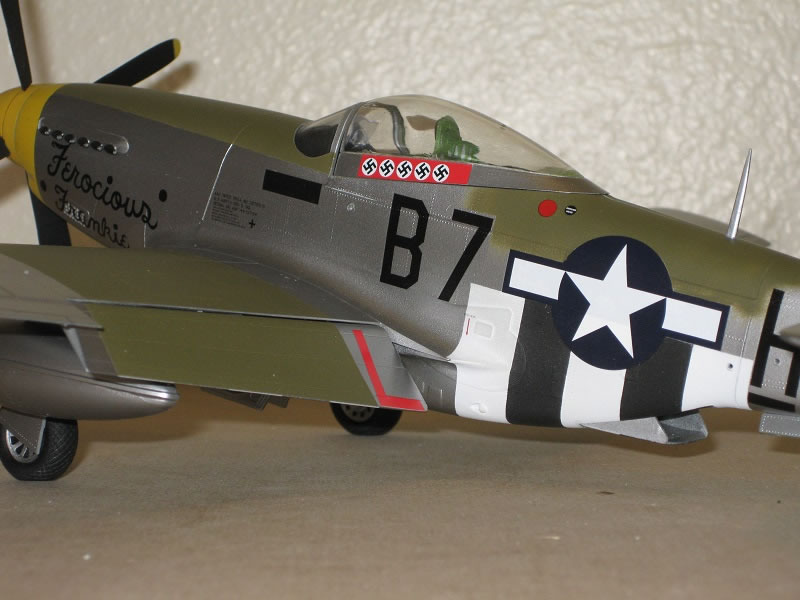 © Steve Negley 2014
This article was published on Friday, May 16 2014; Last modified on Thursday, March 24 2016