Tamiya 1/32 VF-111 F-4B Phantom
By Andre Dorion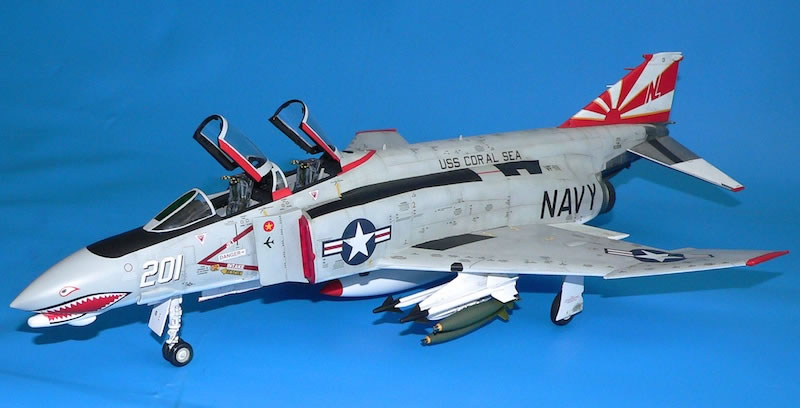 I used the Cutting Edge conversion kit to backdate my perfectly OK F-4D into a B model. Had to strip the paint, disassemble the model and rebuild it. I used Aires burner cans instead of the one provided by Cutting Edge, details are a bit sharper.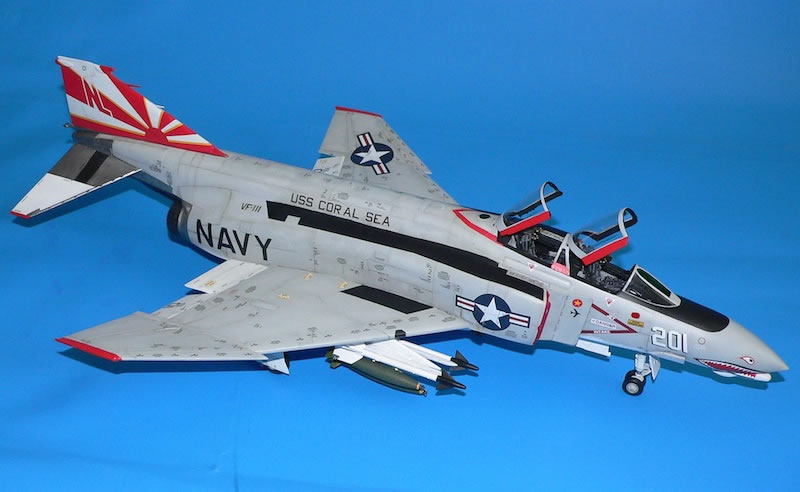 Cockpit is the one from the kit with few minors mods, plus resin seat. Decals are from CAM and a few ones from the spare box.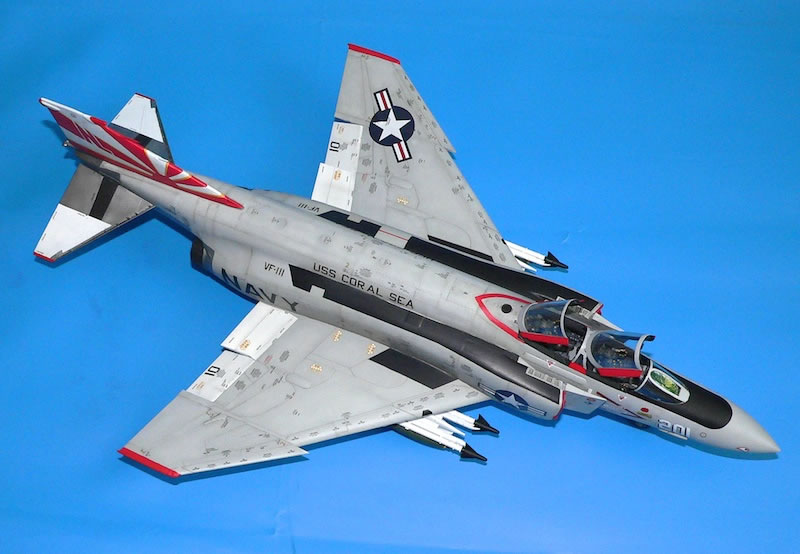 Am still waiting for decals for the Sidewinders, that is why they look bland, those are the ones from Zactomodel and they are gorgeous!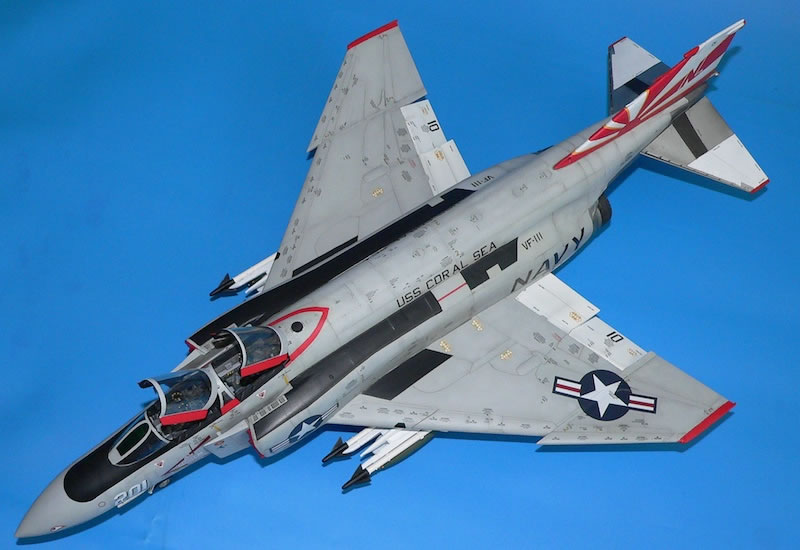 The Mk 82 are from CAM also. The basic color is a mix from Tamiya and according to FS 595, is spot on. XF19:1 + XF80:1 + XF2:2 try it and see if you like it. Personally I find it quite acceptable.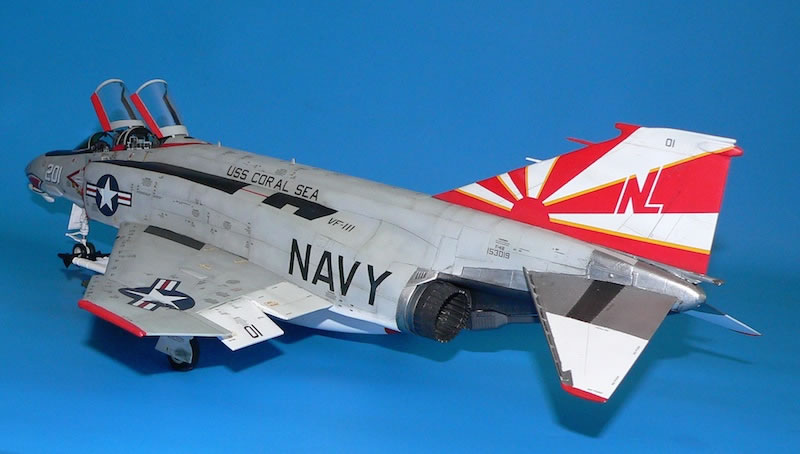 I look at quite a few pics of the Sundowner birds and they mostly flew without Sparrow, was it a distrust in it or just a measure to gain weight?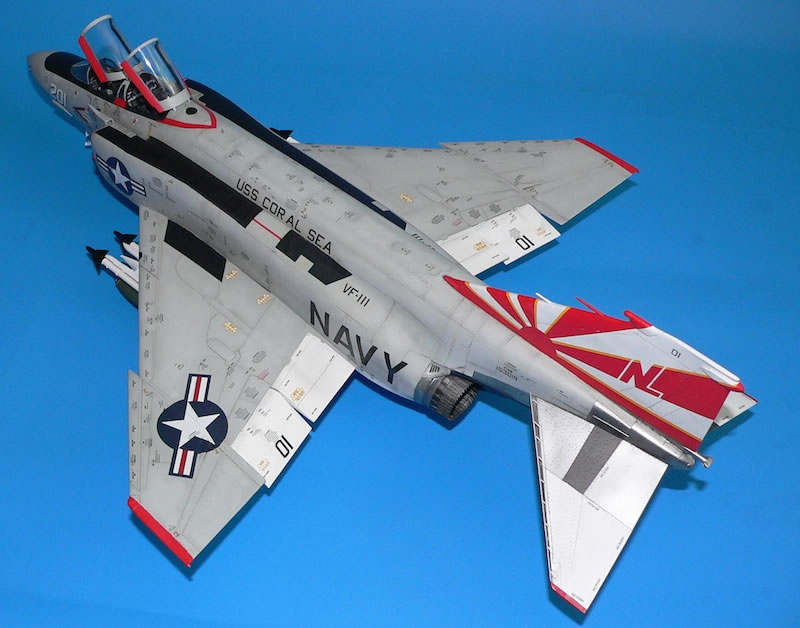 I read something about pilots not wanting them because they found them useless and keeping hard points for more useful storage.
So hope you like it and keep on modelling! And long live the Phantom!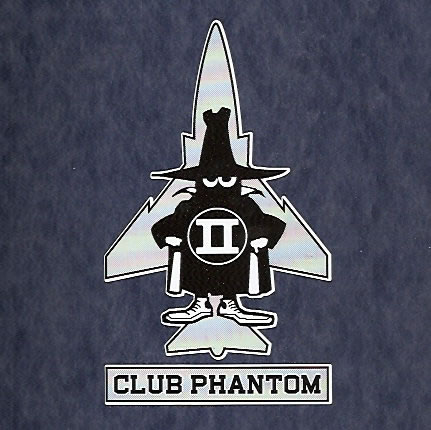 © Andre Dorion 2014
This article was published on Monday, May 26 2014; Last modified on Monday, May 26 2014