Revell 1/28 Sopwith Camel
By Angelo Picardo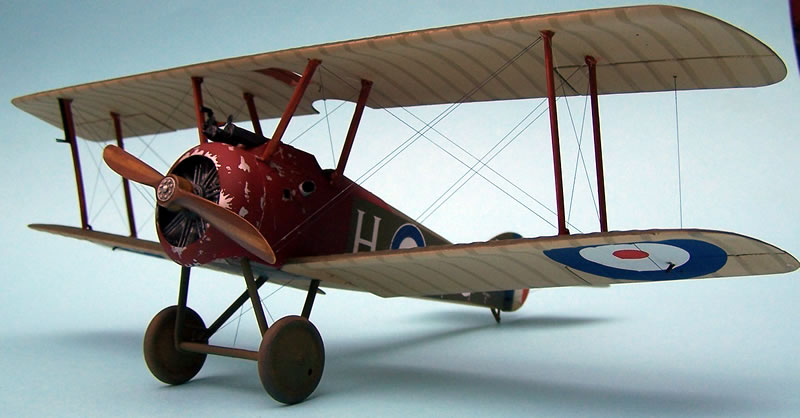 I have never built and rigged a bi-plane. The complications of building a bi-plane and the fiddle of the rigging has always put me off. When Revell re-released their golden oldie, I decided to give one a go.
The kit is old, very old, its older than me! The age of the kit shows. Loads of flash, ejector pin marks, but there are some nice details.
I replaced the moulded on ring sights with some photo etched ones from the spares box, and the kits exhausts were replaced with aluminium tube.
For the rigging I used fishing line. It was as fiddly and awkward as I expected!
The kit was painted with Humbrol enamels and wears the markings of 45 squadron RFC base at Itrana in Northern Italy, which is now the site of Treviso airport. Treviso is my mum's home town.
---
© Angelo Picardo 2014
This article was published on Saturday, June 07 2014; Last modified on Saturday, June 07 2014