Eduard 1/32 Messerchmitt Bf 109T
By Andre Dorion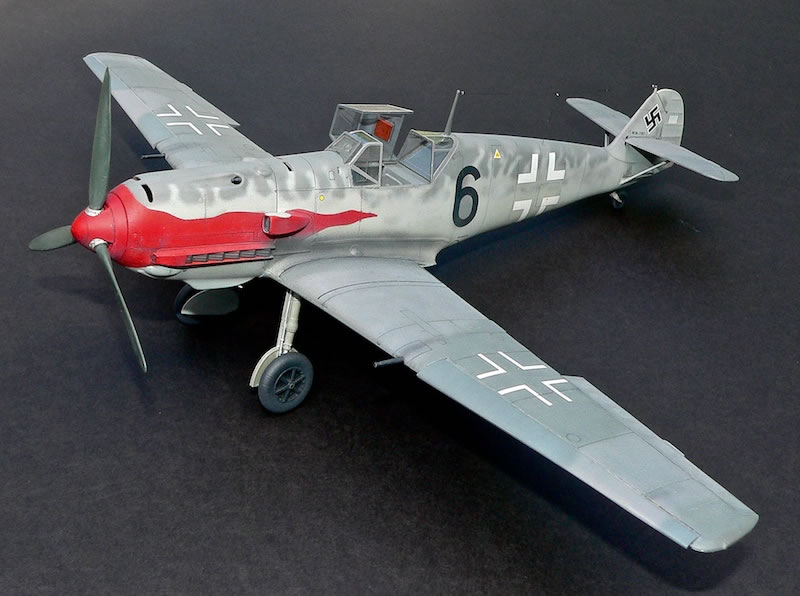 This is my rendition of a long-wing 109 based on the Eduard model with the Alley Cat mod kit. The Bf 109T was intended to be used aboard the Graf Zeppelin carrier, which never made into service. They where sent to Norway instead.
The slats had to be redone, too badly warped, so I used the kit ones and added a piece for proper length. Spoilers where scribed with the help of the little template that came with the mod kit. Colors are from Model Master and the pre shading was done in gray, more subtle I think. Camo was done according to the Kagero book on the Bf 109T, nice black and white pictures and color profiles. Kept the weathering to a minimum, I don't like dirty and messy aircraft, but just a bit to show some use.
So hope you like it and am working on the 109H to keep it company!
---
© Andre Dorion 2014
This article was published on Saturday, July 26 2014; Last modified on Saturday, July 26 2014