Tamiya 1/32 P-51K "Mrs Bonnie"
By Mal Belford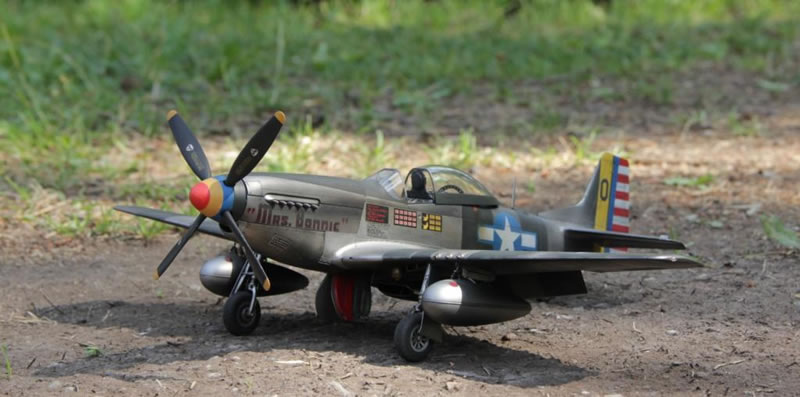 The kit is the Tamiya P-51D/K 1:32, my first P-51 too, it was very fun to build. It took over a year to finish it, more because I've done a couple of builds between, Brewster and an Fw 190 with a diorama.
This is my first proper try with them Alclad, it wasn't easy to get that worn aluminium look, it is all about preparation. I went for different shadings on them panels to look natural, also one accident happened during weathering this one that ended up in a good way in the end, the cockpit sides are repainted and added another tone, so but turn them in to a benefit, yep hard work involved there...
The only decals I've used is them on the side kill marks, on them gun bay hatches and fuel caps, rest is masked and painted, I paint everything I can paint...
But I'm pleased in the end how it turned out, had many accidents during this one, one was that I forgot a soldering iron near the wheel bay after I've done it, the radiation heat damaged it badly, beyond recognition. But I got help from Frank (Daywalker); he ordered me new sprues with those parts on it. Thanks Frank. Also help from Peter on those Alclads during my build and useful tips and also from many other builders during my build...
This is my interpretation of "Mrs Bonnie". Hope you like it, also This one got No 13 in finished builds since my restart.
---
© Mal Belford 2014
This article was published on Wednesday, August 06 2014; Last modified on Wednesday, February 24 2016