Wingnut Wings 1/32 Albatros D.Va
By Andre Dorion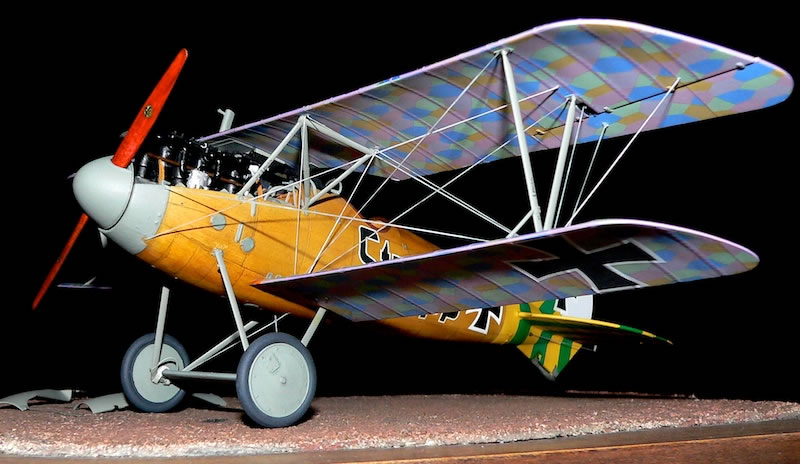 For a bit of a change, a biplane which, for my taste, is the best looking WWI aircraft. It took me some time because I had to do some research for the wood rendering and it is only my sixth biplane, over something like 40 years of modeling, and my second really serious one!
For the wood effect, I used a pale yellow as a base and then, with a sponge, did the streaking with a red brown colour, all oil paint. And the magic touch I discovered is clear yellow and clear orange!
The fuselage had to stay light, so I used clear yellow from Tamiya and the prop clear orange, also from Tamiya, because it had to be darker. I gave the entire model a coat of satin varnish from Vallejo to cut the glossy sheen that I found over scale.
The rigging was done with E-Z Line, which works fantastically! Now for my next one, I have to learn how to make turnbuckles. The decals are all from Wingnut Wings and they work really well.
---
All in all, a nice kit that goes together quite nicely and a gorgeous biplane in the end!
© Andre Dorion 2014
This article was published on Saturday, August 09 2014; Last modified on Friday, March 03 2017