1/32 Canadair/Northrop CF-5A Freedom Fighter
By Freddy Pedrique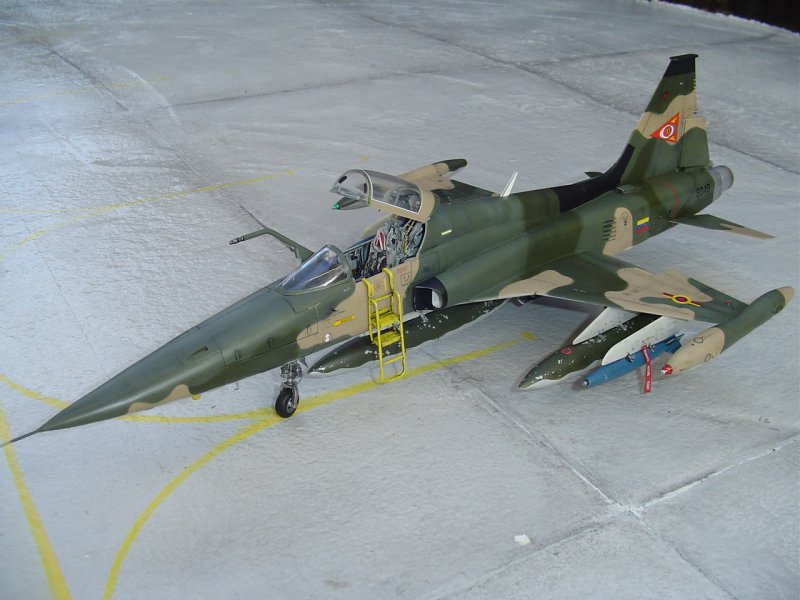 This is my recently built 1/32 CF-5A Freeedom Fighter. It was built using Hasegawa's F-5E, the Belcher Bits CF-5A Conversion kit, and scratch building.
The Belcher Bits Kit is a very nicely detailed conversion set. It is cast in resin and comes with all parts to convert a 1/32 F-5E into a nice canadian-built CF-5A.
Since I wanted my CF-5A in Venezuelan Air Force colors, I had to scratch built the entire instrument panel, the ejection seat and the nose landing gear. Flaps and rudder were made using resin parts of a 1/48 He111 upgrade set, idea of fellow modelist Luis Santos. An internal structure was made for the air brake, since the one provided with the kit is very simple and doesn't look like the real ones.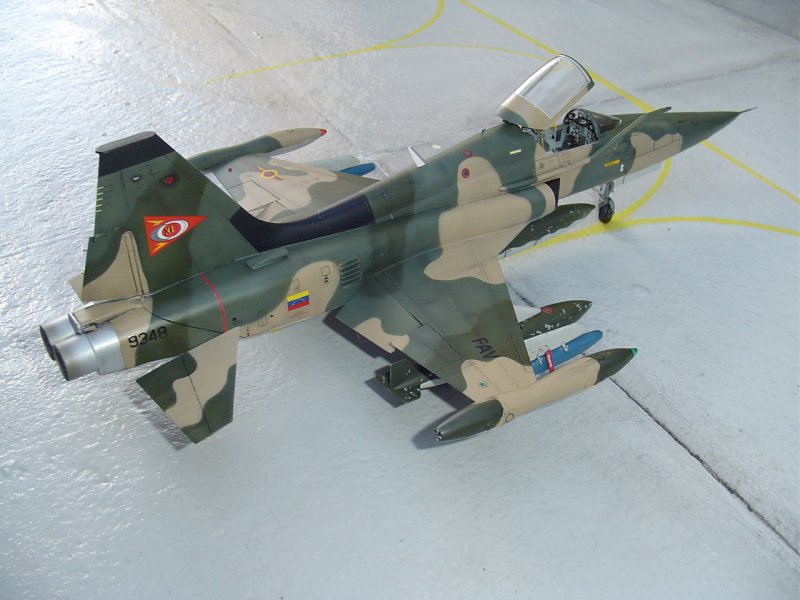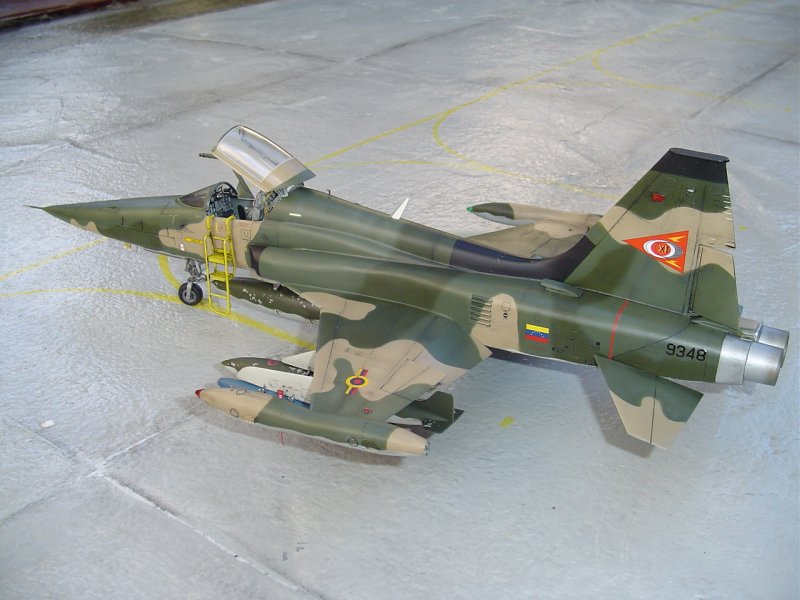 Before painting, some panel lines were re-scribed. I applied several coats of Tamiya primer and fixed all visible flaws.
When the primer dried completely, I took a fine-tipped black permanent ink marker and applied it to every panel line. Paper masks with the appropriate curves were used to make the camouflage pattern, and applied the paint with my single action Paasche. Then I airbrushed freehand around the borders where the paper masks had been in order to soften the edges. The weathering was done using the post-shading technique and a wash of water-based black Some other details were applied to finish the model.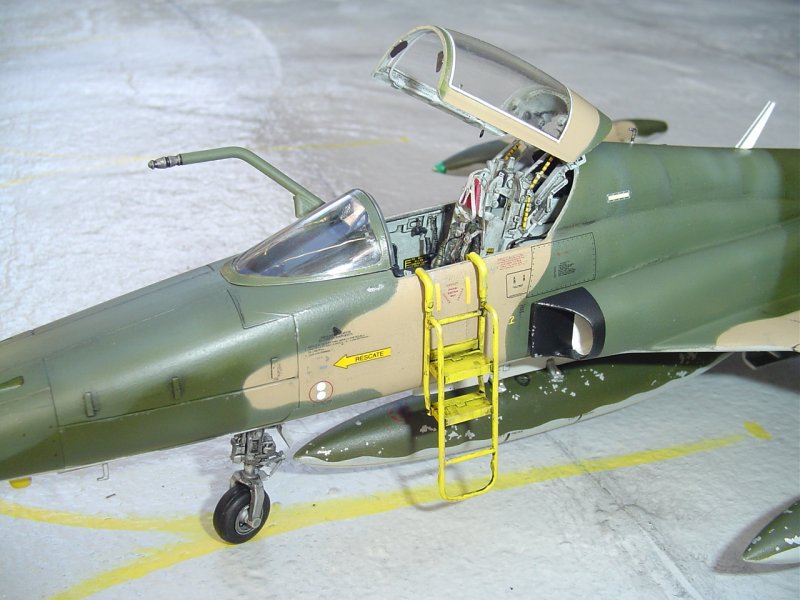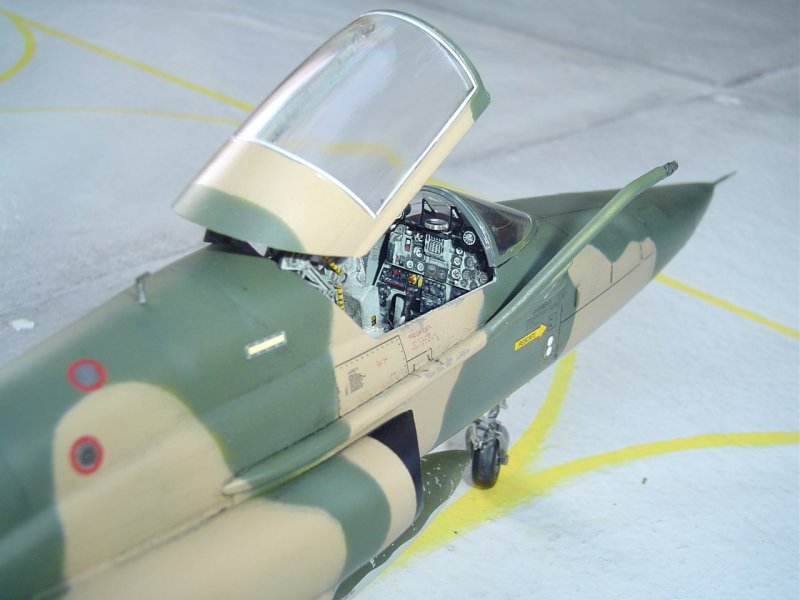 I wanted my model to represent one of the CF-5A used by the Venezuelan air force since 1972. And although they are about to be discarded from use, they are pretty elegant machines.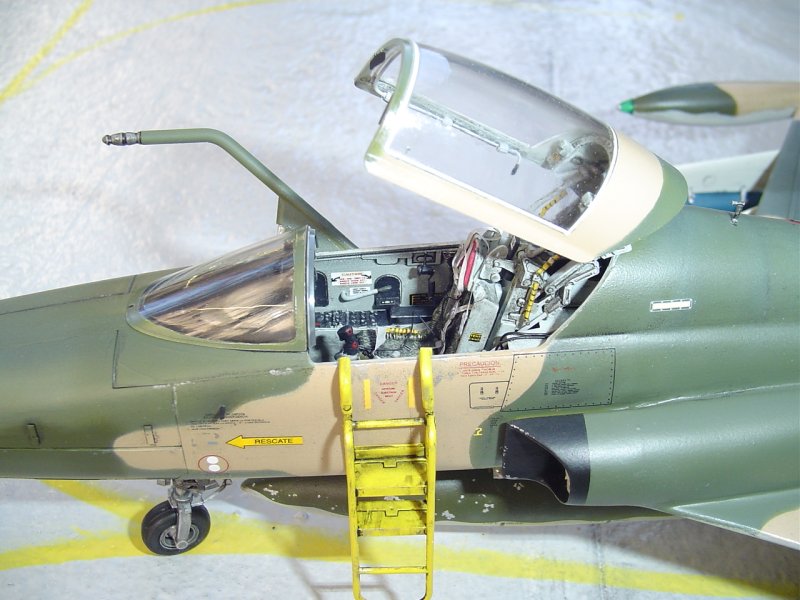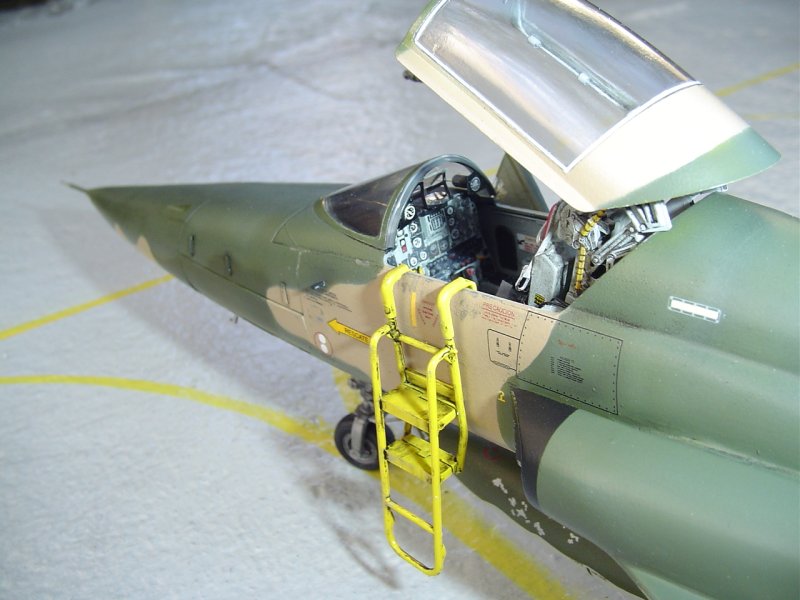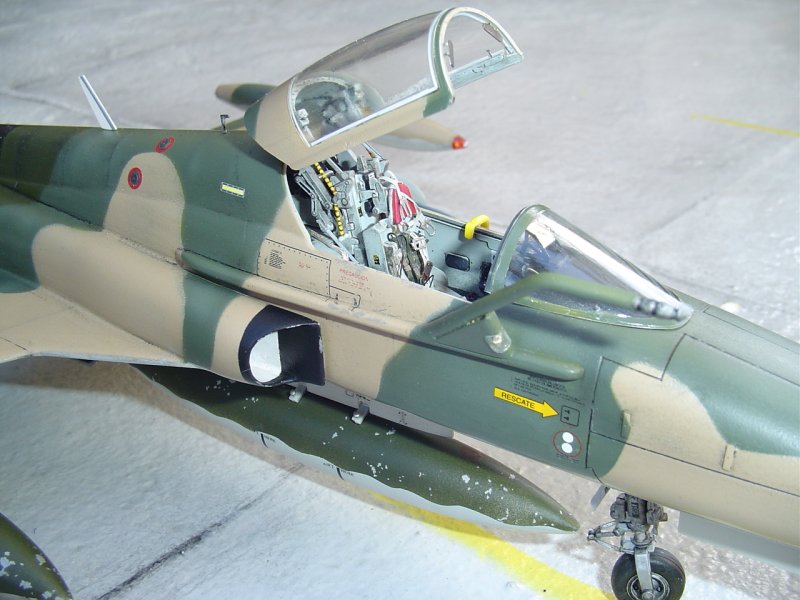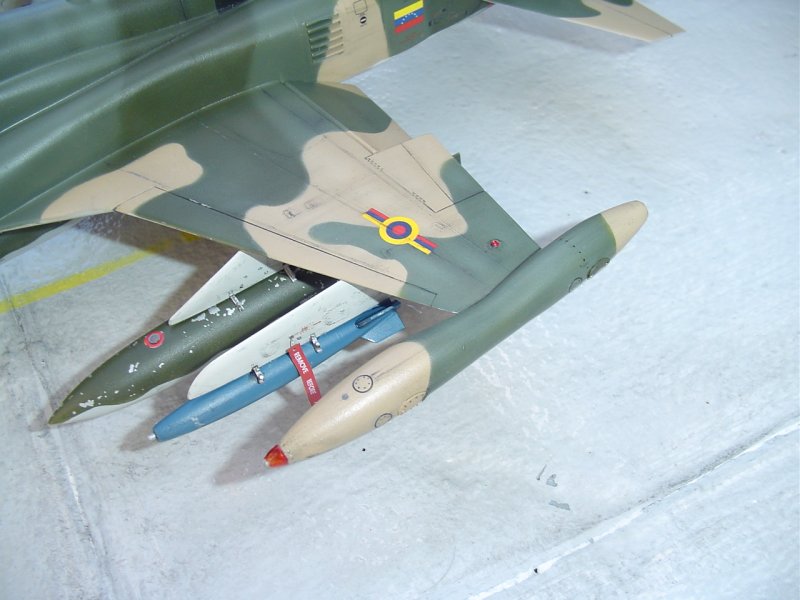 © Freddy Pedrique
This article was published on Wednesday, July 20 2011; Last modified on Thursday, June 14 2018