Trumpeter 1/32 Su-25K Frogfoot Czech AF, ''6019 Anca''
By Daniel Leduc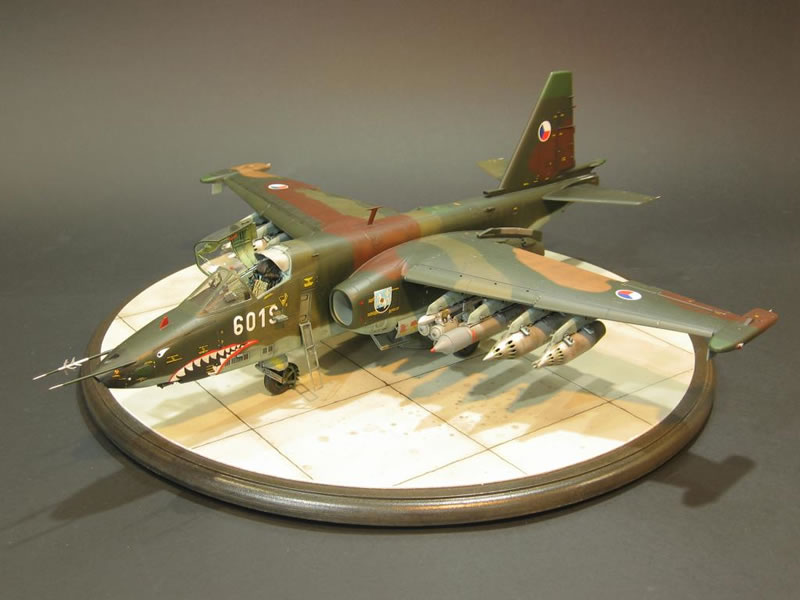 I built my Frogfoot in around 10 to 12 weeks or so, mostly OOB exept for the seat, canopy bars and blade on the pitot, it went so very well, unbelievable, almost no gap so not much putty and very little sanding.
The pit, the fifth pylon and burner can was not available back then so I managed to do my best with what was in the box. Paint and clear from Tamiya and some Alclad with Model Master for the burner...
It's funny sometimes what pushes you to make a model, for some it's the shape or the model itself, the history that comes with it or some Group Build. For me this time it all happened when it first came out on pre-order, we've talked about it at the club and seems that no one cared...'Yeah, good', oooooh that was a go for me...
I really enjoyed that built, no trouble at all, almost a perfect fit on every parts with a 'click'...
---
© Daniel Leduc 2014
This article was published on Wednesday, October 15 2014; Last modified on Friday, April 28 2017