Silver Wings 1/32 Heinkel He 51C-1
By Pierre Giustiniani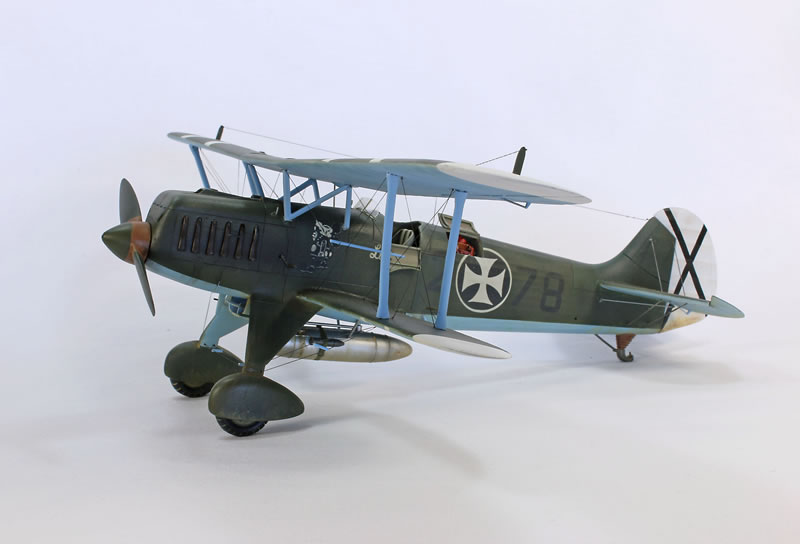 He 51 is the symbol of the reborn of the Luftwaffe. I chose to build the mount of Adolf Galland during the Spain war.
The Silver Wings kit is a real healthy base. Resin is of a very good quality and the fitting is excellent.
Cockpit area will need the most important part of work. When the fuselage is closed, only the seat will be visible. So you can use the kit's parts, but if you want to be conform to the reality you will need to scratch a lot of them (mainly if you want to represent a ground attack aircraft).
Let's say that no He 51 has wing bombs. The C-1 version (ground attack) has only six bombs of 10 kgs without tail in a rack just behind the seat. Sometimes one extra bomb was attached to the external fuel tank and was drop with the tank as a primary version of napalm bomb.
For this stage I only kept instrument panels, seat and main tank erasing all the details which were wrong or badly located.
---
A little correction after an useful exchange with Bruce Hunt who did a lovely He 51.
---
The fuselage will be closed soon. Some food added for the travel.
---
Fuselage is now closed. Lots of things to correct, but the kit is a real healthy base, the only one at this scale and the first issued by Silver Wings. The fitting is quite good and the amount of putty used is ridiculously small for a resin kit.
---
Next step is the modification of the auxiliary tank:
---
Next step: checking of the dihedral: it seems OK.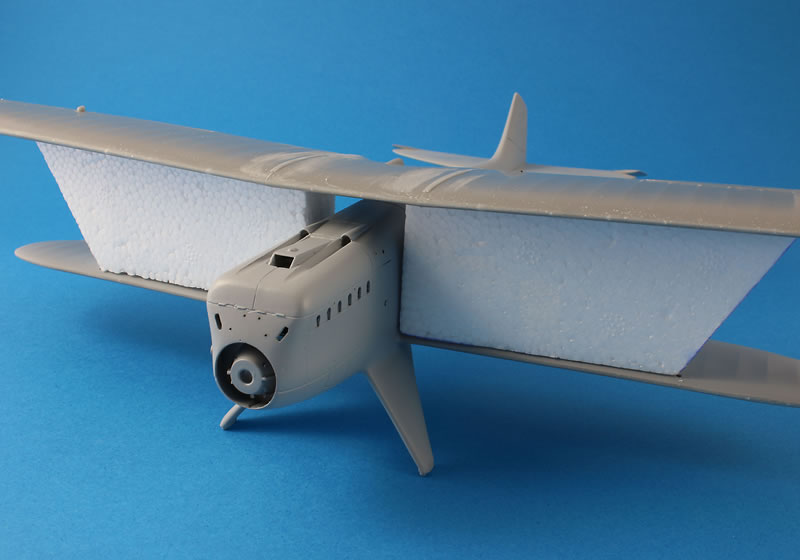 Next step with wheel covers. Every detail was erased and did again with aluminium tape.
---
Some discussion with Bruce Hunt about the tank. He noticed me that the posterior struts of the tank are fixed at the root of the wings. So I did them correctly this time.
The fit with the fuselage/radiator/tank is now better.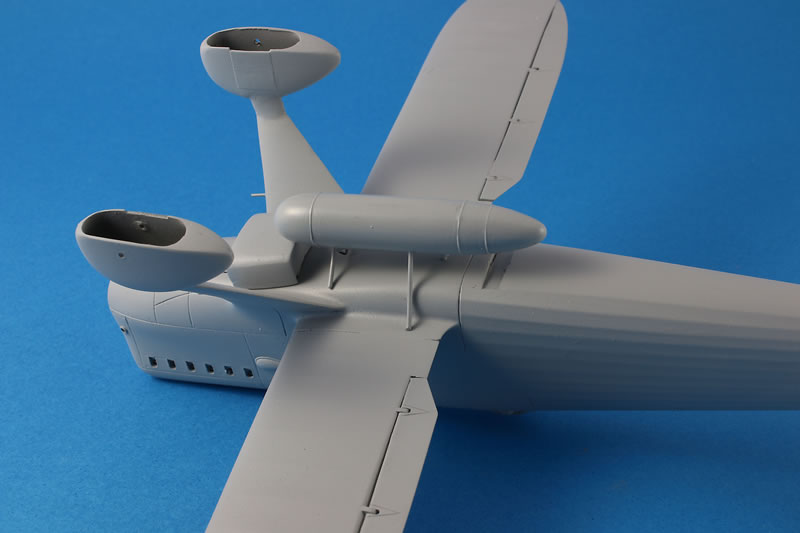 Bomb added beside the tank as Dolfo describes it in his book.
---
First step with the painting.
It seems strange but those colors (Lifecolor RLM71 / Gunze RLM 70) are the true ones and the result is quite similar with the pictures of the 2+78.
Let's put black roundels on the lower wing and then go on with the superior wing.
All the markings are painted. The inscription "Limon" means lemon or bad mood. The mickey mouse is missing yet; it will be painted or realized in decal.
Then a good weathering stage will follow.
---
Finished!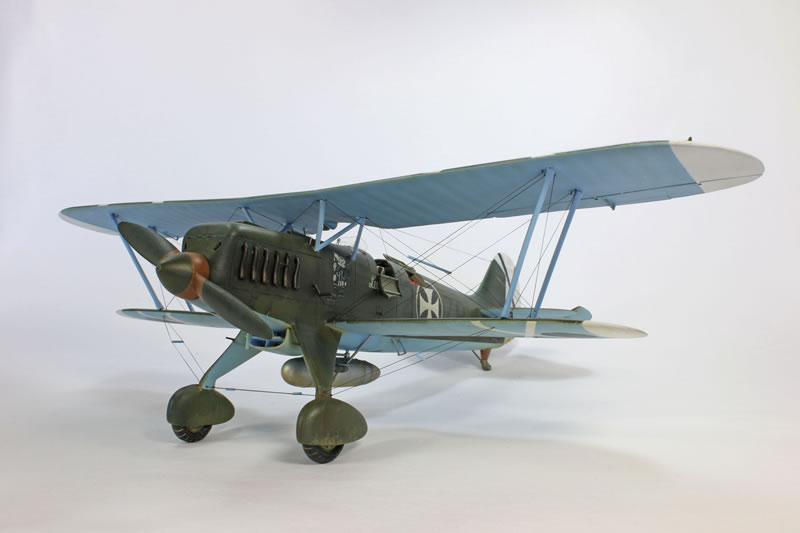 ---
© Pierre Giustiniani 2014
This article was published on Thursday, October 23 2014; Last modified on Friday, October 24 2014