Silver Wings 1/32 Stearman
By Olivier Papon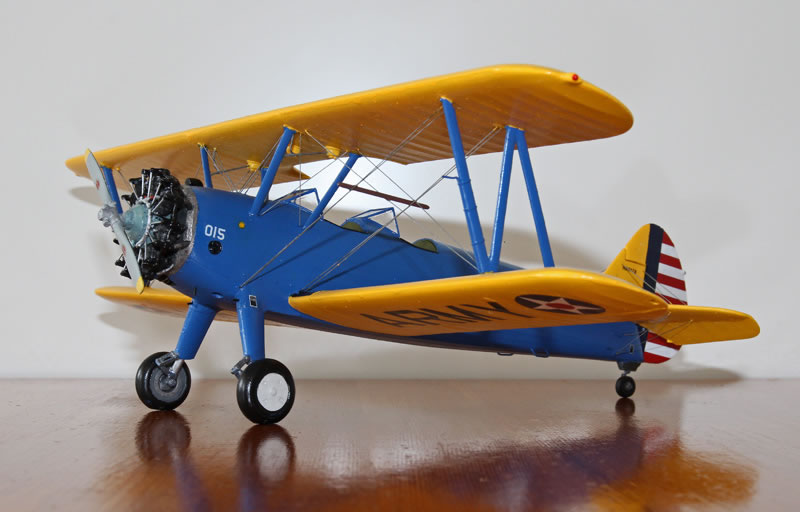 Very nice kit, easy to build, no major issue.
The original kit from SW shows a PT-13 with a Lycoming engine (9 cylinders). As I wanted to represent a PT-18 with the 7 cylinders Jacobs engine, I had to make some modification and scratch DIY.
Before someone raises the question of the stars on the wing not having the correct orientation, it is normal, the real A/C is also wrongly painted.
Here is the real aircraft. I was lucky enough to fly it several times. The owner was kind enough to get me in that magnificent plane.
---
The Model
---
© Olivier Papon 2014
This article was published on Saturday, November 15 2014; Last modified on Saturday, November 15 2014