Trumpeter 1/32 F8F Bearcat
By Nicolas Deboeck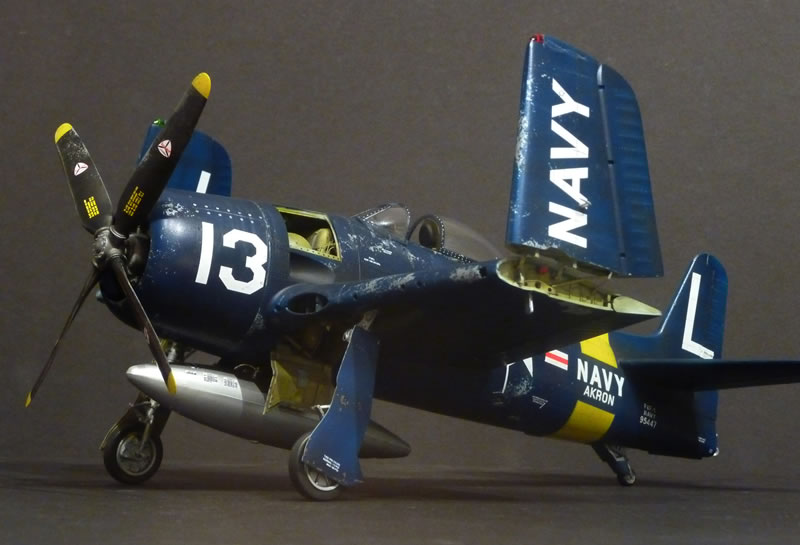 Very nice kit of a really cool looking aircraft. I added just a little detail; the open panel could use some. It truly was a joy to build and the decals are from the box. They went on like a dream, by the way. I used Tamiya and Gunze paint. The dark blue wasn't the easiest colour. It was very transparent and I had to put on about seventy four layers or so.
This Bearcat is pretty high on its feet because of the propellor. Makes the gear a bit wobbly in the beginning, but it turns out great!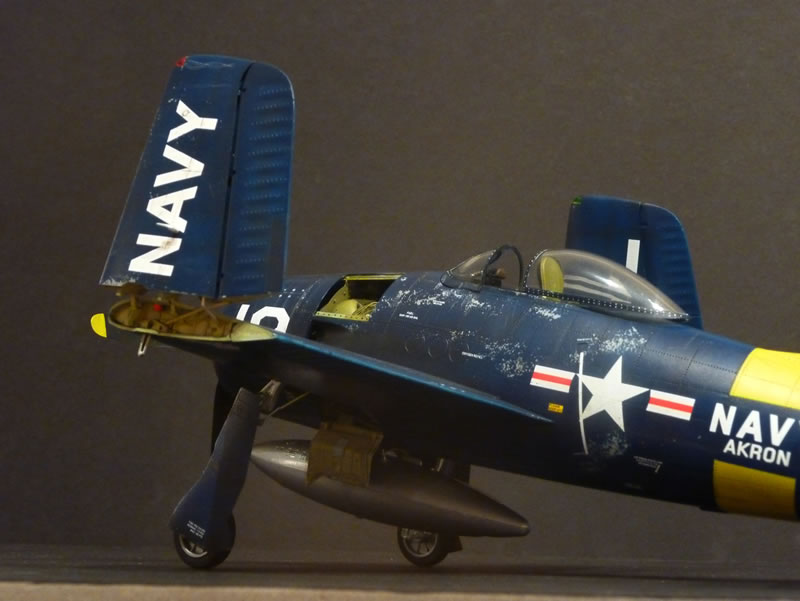 First layer was chrome, followed by a spunch of Maskol and the dark blue. Shading was done with tire black.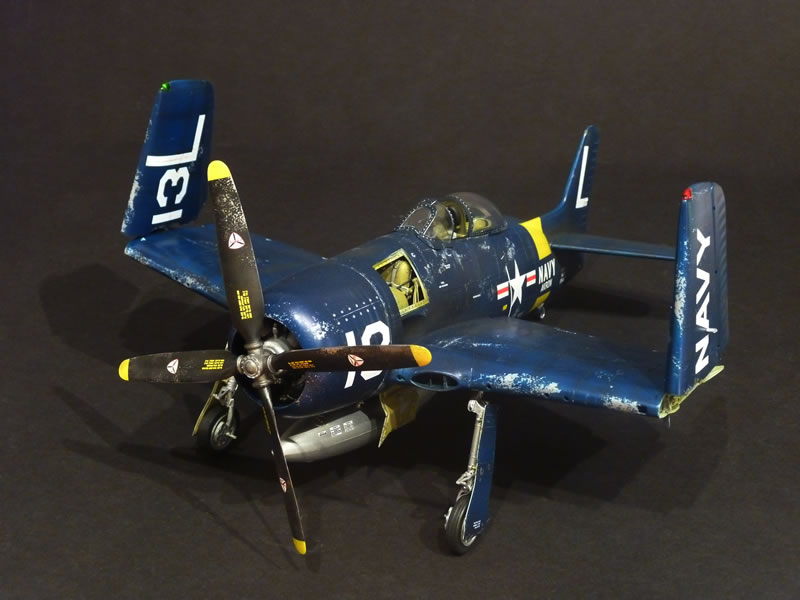 A view on the other side: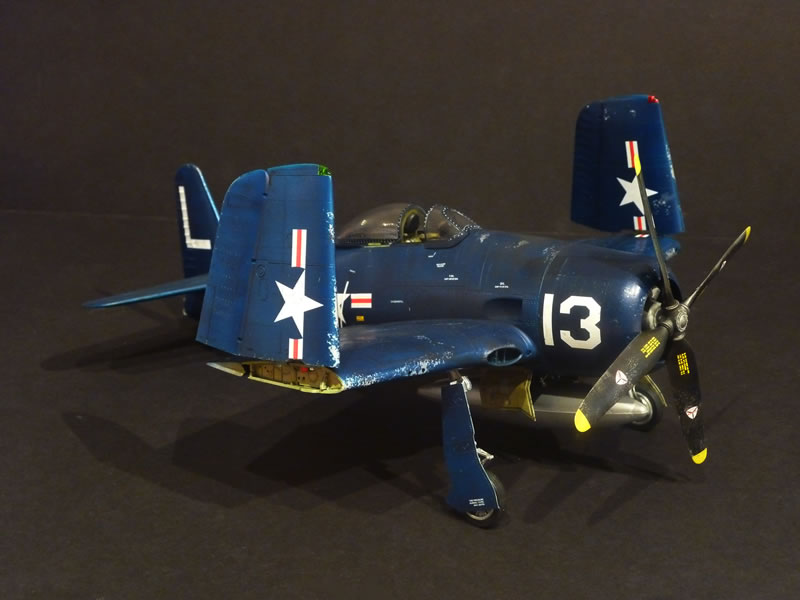 Little close-up of the nose and the open panel: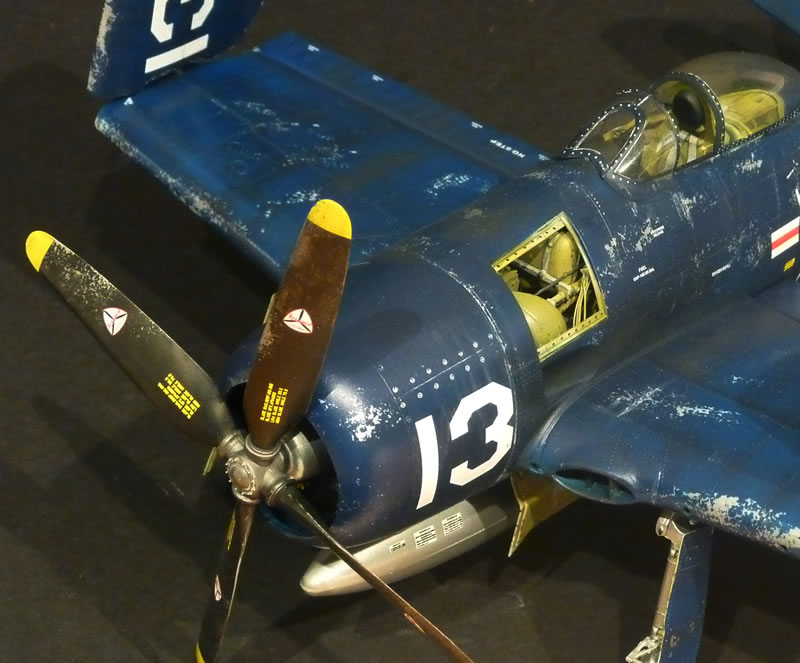 The open panel edges are simple sprue with a plenty of holes that were punch in it. Only took me eight tests to get it acceptable.
Anyway, if you have one in the stash, build it! It's fun!
I hope you enjoy the result and I'll try to be back sooner (auch!).
© Nicolas Deboeck 2014
This article was published on Thursday, December 11 2014; Last modified on Thursday, December 11 2014